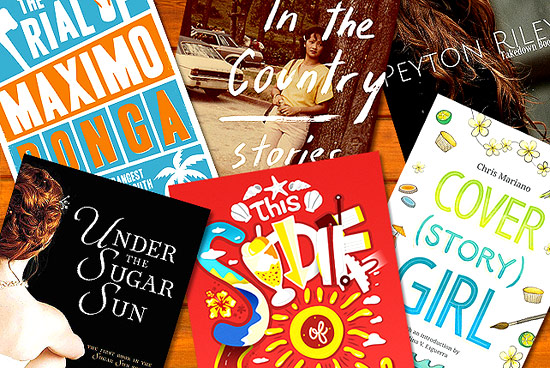 (SPOT.ph) Wouldn't it be great if we could just spend the rest of our lives traveling? We would be in a constant state of awe, flying from place to place, discovering new cultures, eating different kinds of food, and seeing everything that the world can offer us.
But while we're stuck at our desks, trying to ignore the bite from that pesky little travel bug, thankfully, we've got books to keep us occupied. This list of books features beaches, populated cities, exotic locations, and a weird old guesthouse, with the Philippines and a few foreign countries as their backdrop. Each and every one of these books (a number written by Filipinos) features places so well described that it makes us want to hop on a plane and see it, wherever and whenever it may be.
Also read:
10 Art Books to Inspire Your New Hobby
10 Great Books to Kick Off Your 2016
Reading with Taste: 10 Essential Books for the Self-Proclaimed Food Nerd
ADVERTISEMENT - CONTINUE READING BELOW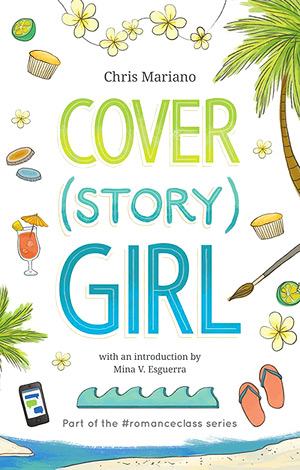 Cover (Story) Girl by Chris Mariano (P190)
There are a lot of reasons why we love this book: the fickle but feisty love interest Min Hee, the adorable Gio, and Chris' description of Boracay's popular calamansi muffins.
Muffins aside, Gio 'Mr. Museum' plays tour guide for Min Hee so well that we feel like we're right there with them. The book reminds us why everyone started going to Boracay in the first place, and why we keep going back to visit that magical island. Of course the love story helps a lot, too. Pick this up if you're looking for a light, sweet, and slightly tart beachside read or listen to the excerpt!
ADVERTISEMENT - CONTINUE READING BELOW
Recommended Videos
Available at National Book Store and Fully Booked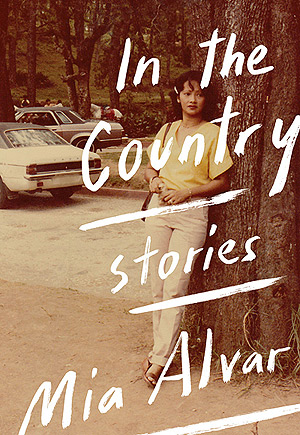 In The Country by Mia Alvar (P840)
For those looking for a slightly more serious read, we offer up what people are calling one of the best fiction books of 2015. The book is a collection of nine short stories of Filipinos who have dared to live a life abroad to find their greener pastures (or ended up choosing to come back home).
ADVERTISEMENT - CONTINUE READING BELOW
These powerful stories are set in New York, Bahrain, and Saudi Arabia among others, and have characters that speak so strongly that you won't regret picking it up.
Available at Fully Booked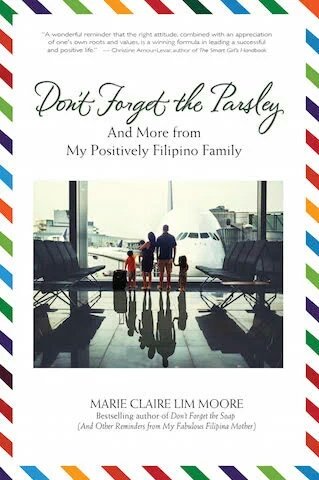 Don't Forget the Parsley by Marie Claire Lim Moore
There are just some things that stick with you, wherever you are in the world. Marie Claire Lim Moore 's autobiographical book is filled with her mother's wise words that have guided her in her life and travels. Immigrating to Vancouver, working in America, and settling down in Singapore couldn't have been easy, but it was her mother's distinctly Filipina witticisms that kept her sane. This book is perfect for anyone who wants to bring a piece of home with them whenever they travel.
ADVERTISEMENT - CONTINUE READING BELOW
Available at Fully Booked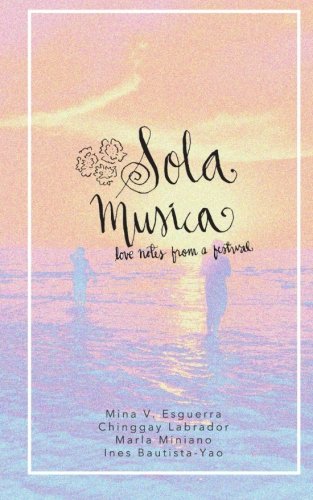 Sola Musica: Love Notes From a Festival by Mina Esguerra, Ines Bautista- Yao, Chinggay Labrador, and Marla Miniano (U.S. $3.99 on Amazon; P275 at UniQube)
Sun, surf, and good music. Sola Musica is a fictional music festival set in Anilao, Batangas. The four authors take on the festival with four different short stories in the same setting, creating a rich picture of the festival and the people behind it. A perfect read by the beach, this book is for music lovers and kilig-lovers alike!
ADVERTISEMENT - CONTINUE READING BELOW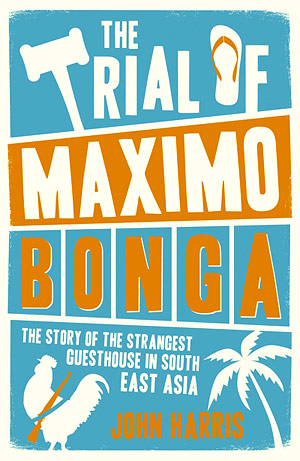 The Trial of Maximo Bonga: The Story of the Strangest Guesthouse in Southeast Asia by John Harris (P629)
The book starts in the middle of a dusty road in a fictional remote island in the Philippines. Told from the point of view of a British backpacker, the book has everything we Filipinos can easily find in every beach town—expats, beaches, bars, gossip, a mayor named Elvis, and a crazy old man with a rooster for a pet. There's a murder in there too, but it's the assortment of crazy characters that will keep you hooked. It's an excellent read for anyone who's not afraid of a bit of silliness.
ADVERTISEMENT - CONTINUE READING BELOW
Available at Fully Booked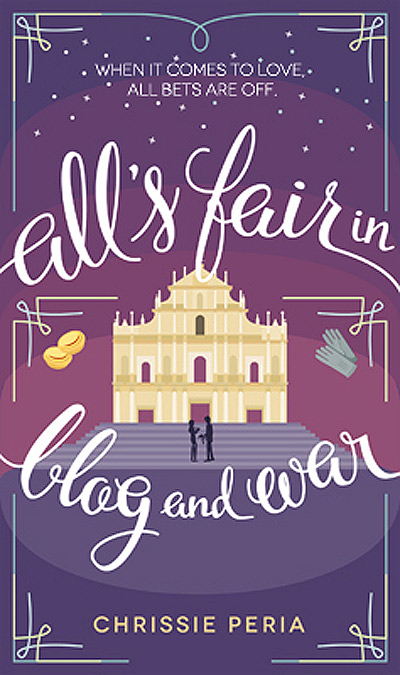 All's Fair in Blog and War by Chrissie Peria (U.S. $0.99 on Amazon; paperback edition P200 at UniQube)
Who wouldn't love an all-expense paid trip to a foreign country? The sparks that fly between bloggers Five and Jesse make for great fireworks in a crazy city like Macau. From the winding roads of Senado Square, the bright lights of the Cotai Strip to secret noodle and egg tart spots, reading this book is a treat in itself. There's a reason why it won the Filipino Reader's Choice award in 2014. Peria's descriptions are rich, and the back-and-forth between the two characters are so cute you just want to squish them together! Read if you want to find out what's so great about Macau.
ADVERTISEMENT - CONTINUE READING BELOW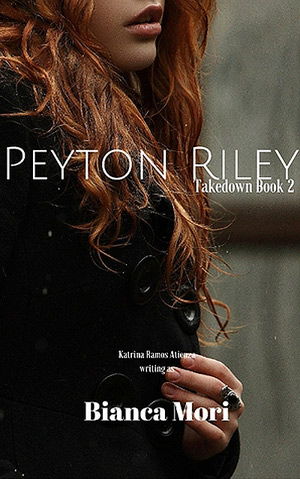 Peyton Riley (Takedown Book 2) by Bianca Mori (U.S. $0.99 on Amazon)
Suspense, crime and action in the backdrop of a beautiful European city? Bianca Mori's second book in her Takedown series follows the mysterious Peyton Riley as she's forced to work on a serious project with a sexy but less than appealing Carson Varis. They're whisked off to Amsterdam and its old canals and iconic houses, all to prevent the sale of a particular painting. Reading this book is like watching a sexy heist film, and with such a strong female lead in Peyton, it makes us wish we were pulling off the takedown with her.
ADVERTISEMENT - CONTINUE READING BELOW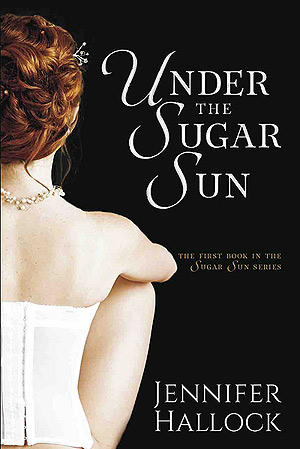 Under the Sugar Sun by Jennifer Hallock (U.S. $2.99 on Amazon)
When we said travel, we failed to mention time travel too. Under the Sugar Sun is a historical romance set in the backdrop of the Philippines in the 1900s, specifically in Negros. There aren't many books that bring us right into the heart of Central Visayas at a time where everyone was being shipped off to Europe or to Manila. The book delves deep into the setting, creating a familiar but intriguing world for readers, Filipino or not. Plus, who doesn't love a handsome sugar baron and some old-school ligawan? It's a perfect read for those who love their romance with a little more plot, and for history buffs who want to see a different perspective on the Philippines.
ADVERTISEMENT - CONTINUE READING BELOW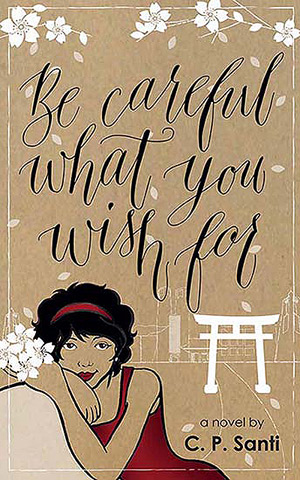 Be Careful What You Wish For by C. P. Santi (U.S. $1.99 on Amazon)
Set in the beautiful backdrop of Japan, it's interesting that the main character of this book is a Filipina expat. There were a lot of ways that the main character could have been drowned out by the fantastic setting, but Ana manages to keep her Pinay-ness and stay relatable to the readers. The love triangle is a trope that we're familiar with, but the book packs a punch with feelings. This is a must-read for fans of Korean or Japanese dramas, or for those who feel the need to shake things up in their lives.
ADVERTISEMENT - CONTINUE READING BELOW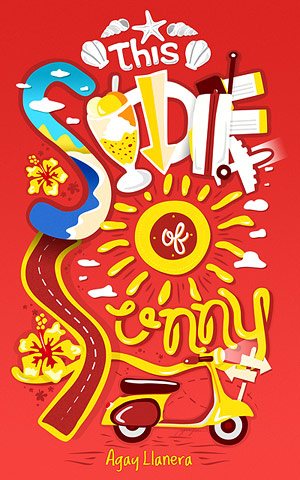 This Side of Sunny by Agay Llanera (U.S. $0.99 on Amazon)
This Side of Sunny is set in the fictional Gumamela Island (although we have it on good authority that it's based on Bantayan Island in Cebu), where America-raised Mela Connor has only a few days to try and track down her estranged mother. The island is described beautifully, and laid out so perfectly. It reinforces the movie trope of exploring a place on a Vespa with your arms wrapped around a really cute guy. Reading this beachside book is like having halo-halo on a warm summer day—surprising, sweet, and utterly satisfying.
ADVERTISEMENT - CONTINUE READING BELOW
Carla de Guzman is the author of Cities, available on Amazon and Buqo.
Also read:
10 Art Books to Inspire Your New Hobby
10 Great Books to Kick Off Your 2016
Reading with Taste: 10 Essential Books for the Self-Proclaimed Food Nerd
Share this story with your friends!
---
Help us make Spot.ph better!
Take the short survey
Load More Stories