3 Questions Every Traveler is Tired of Hearing
And the ways you could answer them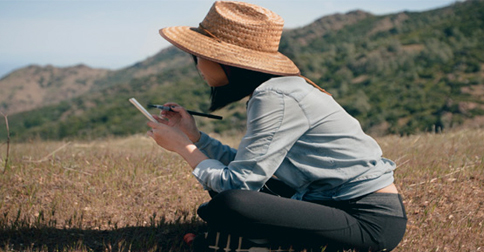 As a frequent traveler, your thirst for wanderlust can never be quenched and you find yourself constantly on the go, always going on journeys and seeing the world. But while you might enjoy life as a traveler, whether or not you're backpacker, it can be hard for others to understand why you love it so much, which leads them to ask some slightly annoying questions. Here are some replies you can use to counter the most common queries.
ADVERTISEMENT - CONTINUE READING BELOW
"Aalis ka nanaman?"
Yes, I am leaving again. The world is my oyster. There are so many things out there to see and do, and I just can't sit around and stay in one place for you. See you in two weeks. Ciao!
"Bakit ang konti ng pictures mo?"
I was in the zone. I like to live and experience my trips first-hand and not be too busy taking pictures of every little thing. I have a handful of shots that summarize my trip, and yes, there's the occasional sunset and tourist spot, but I don't need to take multiple shots; a few good ones will do.
"Nakakaipon ka pa ba?"
When it comes to travel, sometimes I will pay whatever just to go to a certain place, but most of the time, I keep a set budget, so I won't be left with nothing. Hey, you don't hear me saying anything about your addiction to designer bags, do you?
ADVERTISEMENT - CONTINUE READING BELOW
Also read: 10 Things Only Budget Travelers Would Know
Read the full article, "5 Ways to Answer Questions Every Traveler is Tired of Hearing," on TravelBook.ph
Recommended Videos
Load More Stories