How to Give Back While Traveling
Make it a worthwhile trip.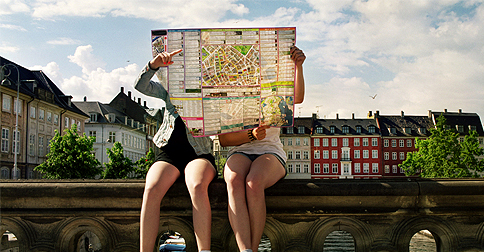 To have the capacity to travel is a blessing; not everyone can afford to go out of town, much less go out of the country. And while we worry about how to pack our suitcases efficiently, there are people who worry about having enough food to eat. So as you set out on a new adventure in a highly urbanized city or a quaint, cozy town, here are some tips that will allow you to give back while you travel.
ADVERTISEMENT - CONTINUE READING BELOW
Be a "voluntour"
Voluntourism is wordplay on "volunteer" and "tourism" and is quickly becoming an "in" thing in the tourism industry. When you do research for your trip, include local organizations that are in need of volunteers and see if your schedule will allow you to participate. Embarking on a voluntouring activity will not only expose you to the many faces of the place you are visiting, but you will also get to spend meaningful time while reaching out to locals who are in need.
Support social and local businesses
Instead of shopping in the international boutiques and stores that are available in your own country, why not consider supporting locally-produced merchandise instead? There are various hotels that support social causes, so you may want to consider staying there to help them in their endeavors. Doing so will help you support the SMEs (small and medium enterprises) and in return, you will get quality products and genuine services.
ADVERTISEMENT - CONTINUE READING BELOW
Respect local culture, tradition, and environment
This is perhaps the easiest way to give back to the place that you are visiting and one that has great impact too. Understanding the local culture will give you a wider perspective about the world. Immersing yourself in local tradition will allow you to know more about the similarities and differences that you and the locals have, and how you can both live harmoniously in the world. Respecting their environment will help you protect the world. Being the foreigner, showing the locals that you care about their home will mean a lot to them.
Read the full article, "How to Give Back While Traveling," on TravelBook.ph
Also read:
10 Everyday Ways to Give Back
10 Filipino Social Enterprises That Will Amaze You
10 Places in the Philippines Where You Can Volunteer
Recommended Videos
Load More Stories