Coolest Offices in Manila: Toby's Estate
Toby's marks its estate in Manila with a stylish back-end office and a brand new roastery.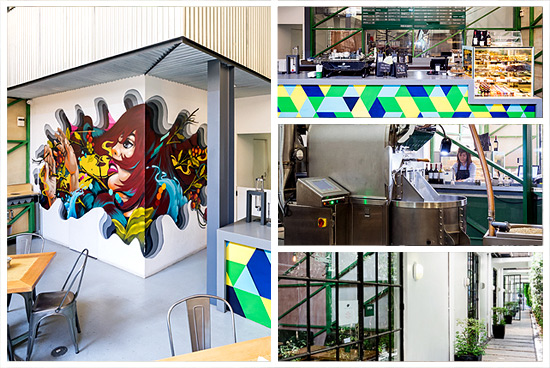 (SPOT.ph) Manila's thriving specialty coffee scene runs the gamut from local holes-in-the-wall to international brands coming in from all over. Toby's Estate is no exception—when the Australian brand hit our shores, it peppered Metro Manila with dynamic coffee shops and stalls that have an individual look with a uniquely urban stamp.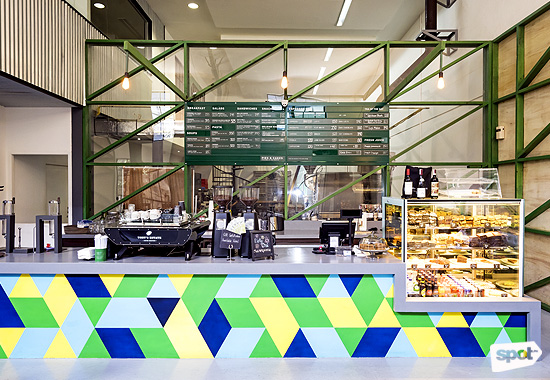 When the head office made its move from Pacific Star over to White Space in Makati, the team saw it as an opportunity to apply the same design imprint that runs in every Toby's outlet. "The office is completely different," explains director and designer Chut Cuerva. "Our first office was cramped and spartan since we were still in startup mode. Our staff was very happy to transition from our old office to our new digs. It's kind of like being upgraded from coach to first class!"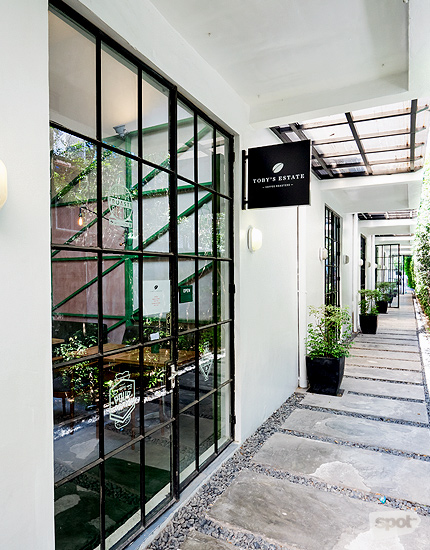 ADVERTISEMENT - CONTINUE READING BELOW
The transition of spaces goes from public to private. When clients step in, they're greeted by a coffee bar and guest seating—Toby's has certainly been a pit stop for office folks working along Pasong Tamo Extension. The space is open, acknowledging the open plan concept that White Space has been known for as a venue for events, plays, and more. A distinct Kelly green is found in the simple trusses that create a semi-transparent screen behind the bar, as well as along the walls surrounding the café. The look is industrial but warm, urban and hard-edged, yet welcoming.
CONTINUE READING BELOW
Recommended Videos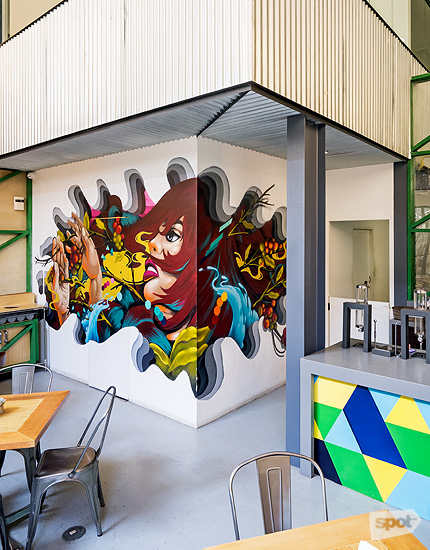 "The space for our HQ is very large so I needed to have a low cost per square meter to keep the overall cost manageable," says Chut. "I addressed this by using economical materials like marine plywood and pine wood in a graphical way, which fortunately are in line with the general Toby's Estate aesthetic."
ADVERTISEMENT - CONTINUE READING BELOW
Guests get a glimpse of the office with a mezzanine level that sits atop a fun, graphic mural. Wrapped in corrugated cladding with a streamlined row of clerestory windows, the upper floor is effective in separating space both visually and physically.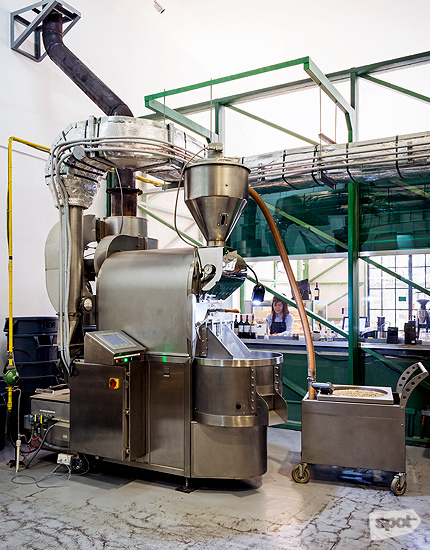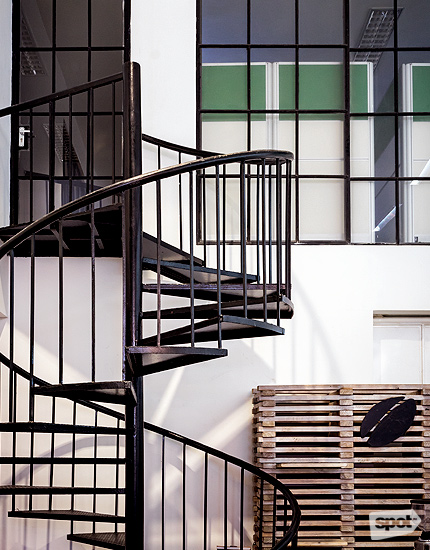 Walking through the bar takes you to the roastery, which houses hard, industrial equipment, stacks of shelves, and more heavy-hitting machinery. The space is purely functional, but all the equipment is interspersed well with the industrial elements of Chut's design. Another fun element is the spiral staircase making its way up to the back-end office, where the accounting and purchasing groups are housed.
ADVERTISEMENT - CONTINUE READING BELOW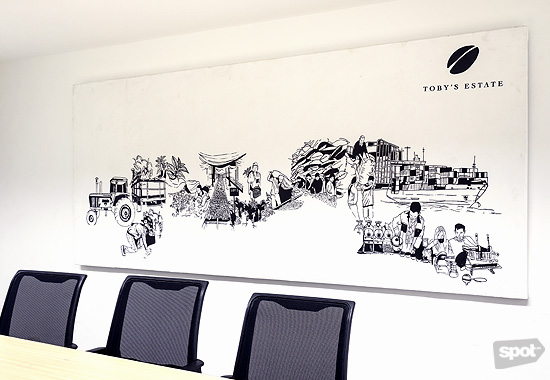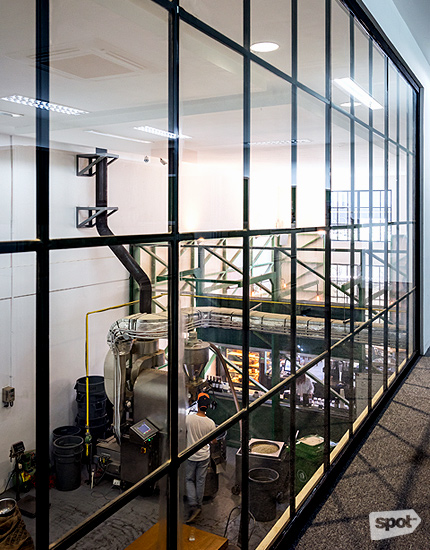 The mezzanine floor holds modular office furniture as well as a conference room. One of its highlights is the row of floor-to-ceiling barred windows that overlook the roastery below as well as allowing generous heaps of natural light to stream in. "It's great to have all our functions in a central location. We were lucky to find such a great space that could integrate all our needs," he adds.
ADVERTISEMENT - CONTINUE READING BELOW
An interesting part of visiting this Toby's branch is seeing the operations take place. For those who work in operations, having a roastery and an actual café in-house adds vibrancy and life to the daily grind.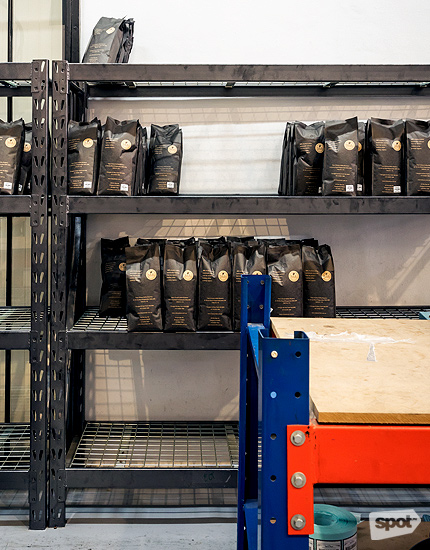 "Each store is a unique design. I start from scratch every time and create a new cafe that is specifically tailored to the community it caters to. This way the neighborhood has a unique space to call their own," Chut says. "It's hard work, but at Toby's Estate we don't choose the easy way of doing things. We strive for perfection, whether it's bringing you the best cup of coffee possible or creating the perfect environment to enjoy it in."
Photos by Toto Labrador
Share this story with your friends!
---
Help us make Spot.ph better!
Take the short survey
Load More Stories