10 Philippine First Ladies Throughout History
We list some of the women who've left their mark in Philippine history.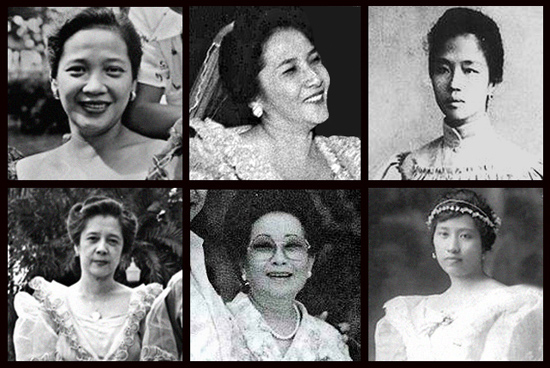 They say that behind every great man, there stands a great woman.
No one can epitomize this quote better than our Philippine first ladies—the women who stuck with the nation's most powerful men through thick and thin.
No matter how small their contributions were, they still once served as the country's symbolic mother.
Here are 10 of these women and some of the most fascinating facts you didn't know about them.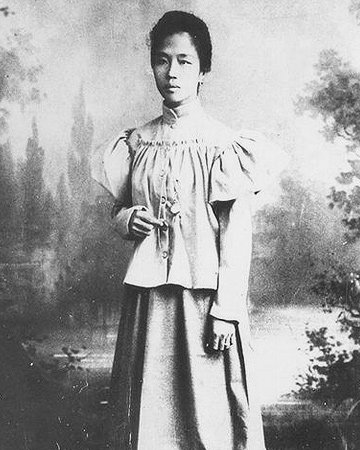 Hilaria del Rosario-Aguinaldo (1877 to 1921)
First lady to: President Emilio Aguinaldo (1869 to 1964)
Hilaria del Rosario-Aguinaldo became the wife of Philippines' first President at a time when the title "first lady" was still not widely recognized in the country.
Hilaria lost her second baby while escaping capture by American soldiers. On March 6, 1921, she died of leprosy at the young age of 44.
With the assistance of Apolinario Mabini, Hilaria founded the Hijas de la Revolution (Daughters of the Revolution), an organization which helped distribute food and medicines to wounded Filipino soldiers.
ADVERTISEMENT - CONTINUE READING BELOW
Within five months, the group branched out into 13 additional chapters and was later renamed Association Nacional de la Cruz Roja (National Association of the Red Cross). As a result, Hilaria is considered today as the founder of the Philippine National Red Cross.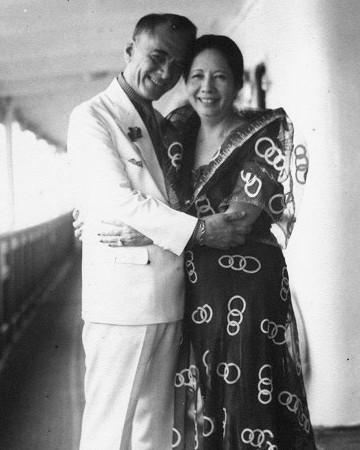 CONTINUE READING BELOW
Recommended Videos
Aurora Aragon-Quezon
First lady to: President Manuel L. Quezon (1878 to 1944)
Atang de la Rama, also known in history as the first Filipina actress to appear in the movies, became Manuel Quezon's "singing telegram." She was hired and brought to Baler, Quezon to sing for Aurora as part of Quezon's courtship.
Aurora Quezon was the first Chairman of the Philippine National Red Cross. She held the position until her untimely death in 1949.
While on their way to Baler for the inauguration of the Quezon Memorial Hospital, Mrs. Quezon (along with her daughter, son-in-law and nine other people) was ambushed by a group of men believed to be members of the rebel group, HUKBALAHAP. Aurora Quezon was killed instantly.
ADVERTISEMENT - CONTINUE READING BELOW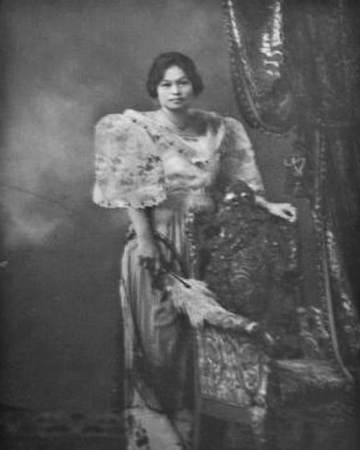 Paciencia Hidalgo Laurel (1889 to 1960)
First lady to: President Jose P. Laurel (1891 to 1959)
Paciencia Laurel was the first president's wife to serve in Malacañang under the Japanese occupation during the World War II.
In April 1911, Paciencia married Jose P. Laurel who was three years her junior and a fresh high school graduate.
During her husband's term, Paciencia refused to stay in Malacañang and preferred to remain at their family home in Paco, Manila.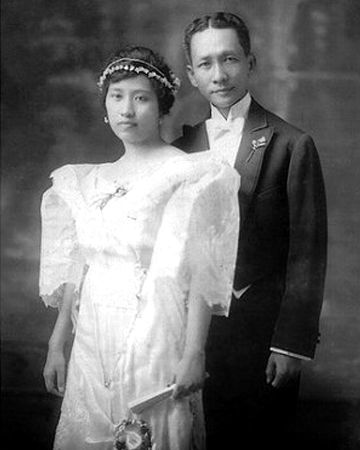 ADVERTISEMENT - CONTINUE READING BELOW
Esperanza Limjap Osmeña (1894 to 1978)
First lady to: President Sergio Osmeña (1878 to 1961)
Esperanza Escolar Limjap was the daughter of Mariano Limjap, a Filipino-Chinese who selflessly gave his financial support for the Philippine Revolution.
Esperanza was a runner-up during the 1915 Manila Carnival Queen. The beauty contest was the highlight of a two-week fair organized to celebrate the U.S.-Philippine relations.
Esperanza's older sister, Leonarda won the very first Manila Carnival Queen in 1908. However, she had to let go of the crown to join a family trip in Japan.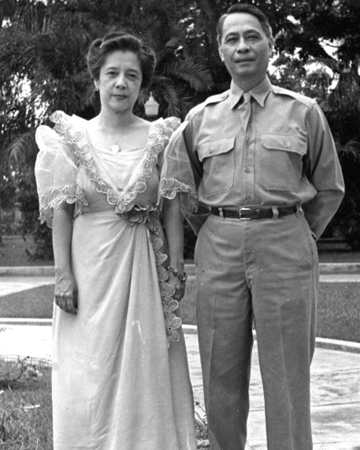 Trinidad de Leon-Roxas (1900 to 1995)
First lady to: President Manuel Roxas (1892 to 1948)
Also known by her nickname "Trining," then 19-year old Trinidad Roura de Leon was crowned Queen of the Orient at the 1920 Manila Carnival. She shared the crowned with an American named Virginia Harrison. It was the first time since 1908 that the event held a dual coronation.
ADVERTISEMENT - CONTINUE READING BELOW
Trinidad has the unique distinction of having been a daughter of a senator (Ceferino de Leon), wife to a senator (then Senator Manuel A. Roxas), mother to a senator (Gerardo Roxas) and finally, grandmother to a senator (Mar Roxas).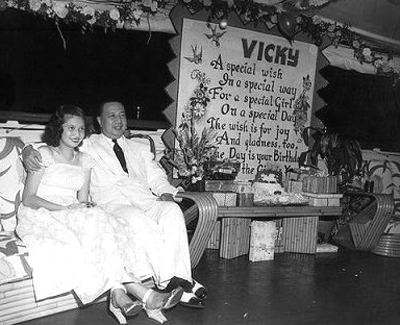 Victoria Syquia Quirino (1931 to 2006)
First lady to: President Elpidio Quirino (1890 to 1956)
Victoria "Vicky" Quirino was only 16 when her father, then Vice President Elpidio Quirino, assumed the presidency after the death of President Manuel Roxas. And since President Quirino lost his wife, Alice Syquia and three of his children during the Battle of Manila in 1945, Vicky served as his first lady.
Vicky was the youngest first lady and also the only one who was not a spouse in the history of the Philippine presidency. Because of her youth, Spanish journalist-turned-Instituto Cervantes director Jose Rodriguez dubbed her as the "Teenage First Lady."
When she was only 19, Vicky tied the knot with Luis Gonzalez, a haciendero from Pangasinan. They were married on July 4, 1951. This event made Vicky the only first lady in history to ever get married during the president's term.
ADVERTISEMENT - CONTINUE READING BELOW
Vicky and Luis had four children. One of them was Louie, their only son who later married Kuh Ledesma, a famous Filipina singer.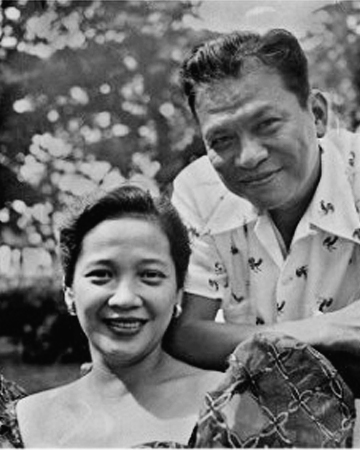 Luz Banzon-Magsaysay (1915 to 2004)
First lady to: President Ramon Magsaysay (1907 to 1957)
Luz Banzon was the daughter of a wealthy family from Bataan who were already good friends with the Magsaysay family even before the couple first met.
In a 1965 interview with Nicanor Patricio for the Daily Magazine, Luz Banzon-Magsaysay revealed that she and Monching (President Magsaysay's nickname) met when she was only 16 and he was already 24. She was worried about the age gap at first, but eventually married Monching due to the latter's "distinct qualities."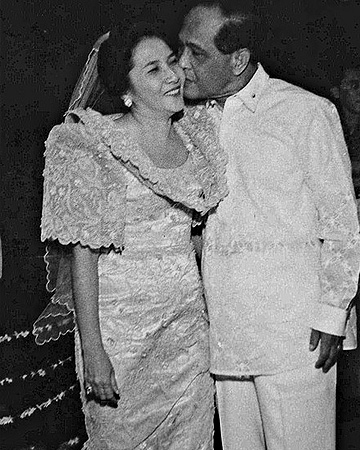 ADVERTISEMENT - CONTINUE READING BELOW
Leonila Dimataga-Garcia (1906 to 1994)
First lady to: President Carlos P. Garcia (1896 to 1971)
Known as "Inday" to her friends, Leonila Dimataga-Garcia was a licensed pharmacist. She earned her Bachelor of Science degree in Pharmacy from the University of Santo Tomas.
Leonila met the young lawyer Carlos P. Garcia while working as a pharmacist in Bohol. The two married on May 24, 1933. According to the book Carlos P. Garcia: Radiant Symbol of Filipinism: His Life and Labors by Gregorio C. Eronico, Leonila became the late president's "lucky star" because their marriage signaled the start of his long, fruitful political career.
Leonila and Carlos had only one daughter named Linda Garcia who later married Fernando Campos and gave birth to the president's first grandchild, Maria Carla G. Campos.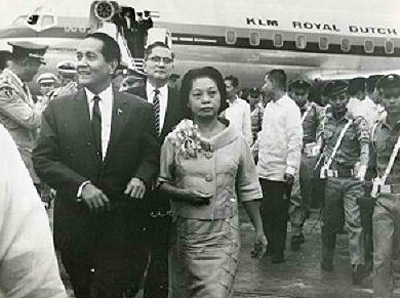 Evangelina Macaraeg-Macapagal (1915 to 1999)
First lady to: President Diosdado Macapagal (1910 to 1997)
Lifestyle columnist Jaime Picornell first met First Lady Eva Macapagal in 1964. He was working for the Morning Times at the time and Mrs. Macapagal was visiting Cebu with her husband. Picornell described the first lady as "frank, refined, well-educated and with a strong personality."
ADVERTISEMENT - CONTINUE READING BELOW
Eva Macapagal was a licensed physician and was once crowned Carnival Queen in the 1930s.
She believed in the idea of "simple living" although she defined it as "not frugality or dowdiness for simplicity can be elegant and correct."
During her husband's term, Eva Macapagal led an extensive housecleaning of the Malacañang Palace which, according to some, symbolized the administration's effort to eliminate graft and corruption.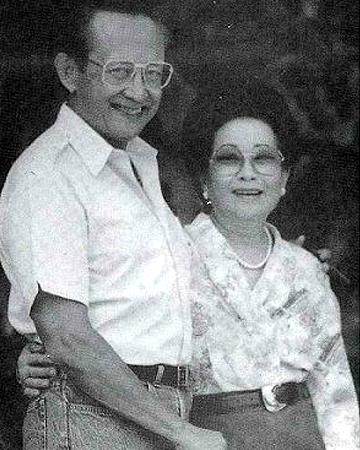 Amelita Martinez-Ramos
First lady to: President Fidel V. Ramos
As president of the Philippine Badminton Association, former First Lady Ming Ramos served a key role in popularizing the sport in the country during her term.
A certified sports enthusiast, Mrs. Ramos admitted that she participated in a total of 20 different sports in her prime.
Read the full article, "34 Facts You Didn't Know About Philippine First Ladies" on Filipiknow.net. Minor edits were made by the SPOT.ph editors.
Art by Warren Espejo
Photos from the Presidential Museum and Library's Official Tumblr Page (Hilaria Aguinaldo, Aurora Quezon, Victoria Quirino, Leonila Garcia, Evangelina Macapagal, Amelita Ramos); freewebs.com (Paciencia Laurel); pinoykollektor.blogspot.com (Trinidad Roxas)
ADVERTISEMENT - CONTINUE READING BELOW
Share this story with your friends!
---
Help us make Spot.ph better!
Take the short survey
Load More Stories