3 Amazing Dream Jobs That Actually Exist
These jobs are better than yours. (Or ours, for that matter.)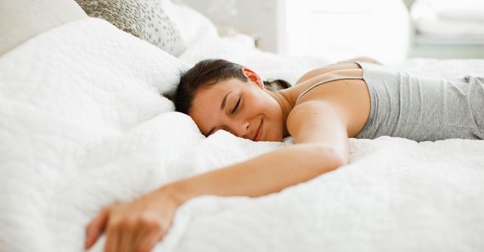 Do you love your job? Are you living the life you've always wanted? You might think that getting your dream job is just some kind of fantasy, but the world can surprise you. Here is a list of actual jobs that are too good to be true. Read on and be jealous.
Luxury Bed Sleeper
This one may sound crazy and unbelievable, but there is an actual job where you are paid to literally sleep on the job. It's like one of those college experiments you signed up for to make extra cash, except there aren't any side effects. You'll basically nap on different mattress types while researchers monitor your sleeping pattern to determine the best type to sleep on. It's probably the only job in the world where you won't complain about losing sleep or not being well-rested.
ADVERTISEMENT - CONTINUE READING BELOW
Private Island Custodian
Have you always dreamed of having your own island or your own paradise miles away from civilization? A Private Island Caretaker is the closest thing you'll get to this fantasy. You can earn a lot of money, but it's not all slacking off. You have to maintain the lot and make sure that everything is in tip-top shape before the owners arrive.
Hotel Reviewer
Do you ever dream of staying at hotels and relaxing as a way of living? Amazingly, there are people who do this professionally. Online travel agencies hire qualified people and send them to stay at different hotels to determine its quality and to curate for their clients. So if you are a frequent traveler who stays at hotels, maybe it's time to start reviewing or writing about them because this could be your next dream job.
Read the full article, "5 Amazing Dream Jobs That Actually Exist," on TravelBook.ph.
Load More Stories