10 Truths We Learned from Candy Feels and In Case You Come Back
It goes beyond hugot.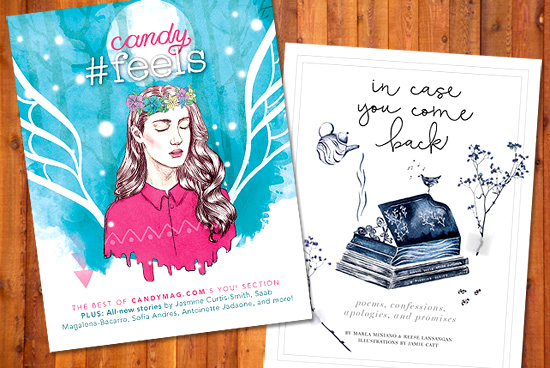 (SPOT.ph) These everyday stories are tales we can relate to, from the exhilaration of running to a favorite tune in Candy #Feels to the emptiness of living alone in In Case You Come Back. The authors of these stories are just like us, with experiences so varied yet familiar, leaving us with these shining little nuggets of realizations.
You're in control of you.
Saab Magalona-Bacarro got it right in "Blame it on the Bully:" You can only control yourself so why should you let someone else's opinion control what you do? As the daughter of a music icon and a sister to a rising star, Saab dealt with her share of bullies. From her height to her "disgustingly fat" cheeks, Saab's star was held back from shining until she discovered not to play the blame game. In taking charge, you free yourself. #Truth
You can forget yourself—so don't.
Steffi Kay Pantino's advice is "Don't Fall for the Nice Guy." You'll feel so assured around his niceness while everyone else will be so concerned that you'll hurt him, that they'll forget that you can be hurt, too. And worst, you forget this yourself.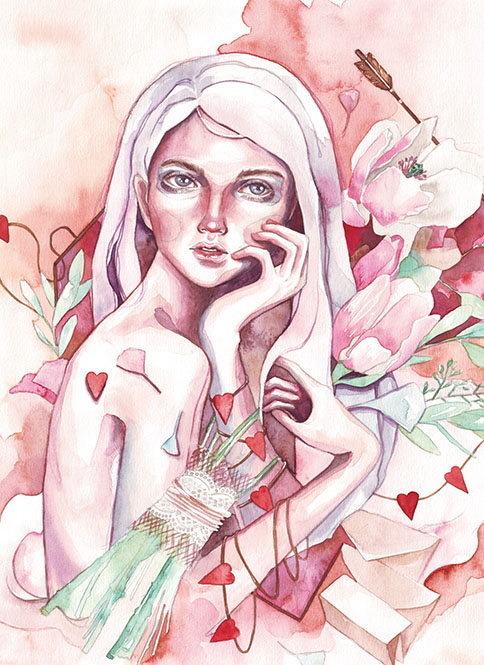 ADVERTISEMENT - CONTINUE READING BELOW
Art by Raine Sarmiento


Being a late bloomer is a blessing.
That's what Kai Honasan learned in "To the Late Bloomer." As the ugly duckling in her group, she witnessed her friends hit one milestone after another. But when her time to came to bloom, she discovered that "the beauty is in the struggle. The beauty is in the knowledge that you earned what you have."
There are times you just wait to be saved.
In "Because You Live Alone," Marla Miniano talks of saving half for later. There's no fear of finding that half a sandwich, half a fruit gone. She writes about taking pride in being alone, but later she admits: Nobody, not the loneliest or the hardest or the saddest, can keep anyone out forever.
CONTINUE READING BELOW
Recommended Videos
Lucky is the question that has an answer.
Because as Reese Lansangan so aptly puts it in "Haiku #18:" Dear child of Google, one day, you'll learn that questions don't all have answers. Have you also ever felt that sometimes, the truth you seek is not the answer you hear?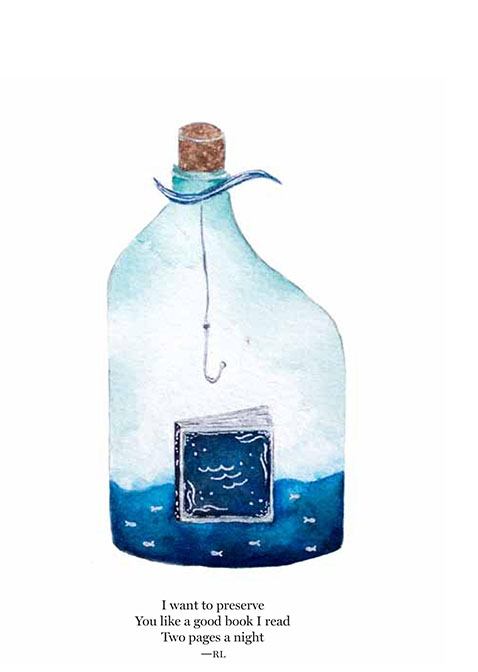 ADVERTISEMENT - CONTINUE READING BELOW
Art by Jamie Catt
We all fail and win at adulting.
It's just like Anj Pessumal says in "When You Grow Up:" You will never wake up one day and realize that you are truly an adult. Each day will feel like one step forward and two steps back, but even those steps back will feel like an accomplishment when you see if from a different perspective. And we agree. And we think that it's this change that makes all the difference in the world.
There will always be regrets.
They are our ghosts, come back to haunt us when the lights are out, our eyelids heavy with sleep. They wake us up with whispers of loss and possibilities, of failures and missed chances. Toff de Venecia's "Ghost Stories" recalls the death of his sister. He writes, "It's not the gremlins, goblins, and ghouls you should be afraid of. It's the ghost of whether or not you did all you could."
There is sheer joy in the mundane.
And then there's Lio Mangubat, who has chosen a pop idol for his running buddy. In "Run Away with Me, Carly," Lio waxes lyrical on the joys of running, likening the technicalities of the activity to the body of a song. He writes, "The heartbeat of the song overtakes you, and you realize that you, too, need to feel that warm blood, underneath your wrists, underneath your ears, all around you. You, too, need to feel alive.
ADVERTISEMENT - CONTINUE READING BELOW
There is such a thing as forever, and it can be found in friendship.
It's rare to find a kindred soul, but once you discover it in someone, you become bound for life. Such is the case of Marla Minano and her "M." In "Made of Honor," Marla details how someone so different from her became a big part of her. "Our friendship molded us together, fusing our best parts. Suddenly we were no longer that different after all, and we both knew it."
You're not alone.
Love, anguish, exhilaration, fear, gratitude, remorse—it all feels overwhelming, experiencing this jumble of emotions at one time or another, or even all at once. Most of the time we try to reign in the bedlam that goes on inside each one of us, thinking that we're alone in feeling all this. But why not take the risk and set it free? There just might be someone out there who can share in on your mayhem. And that's exactly what these brave souls did, and now you don't feel so alone in this world anymore.
Candy #Feels (P250) and In Case You Come Back (P250) are available in leading bookstores and newsstands nationwide.
Share this story with your friends!
---
Help us make Spot.ph better!
Take the short survey
Load More Stories