Selena Gomez is coming to Manila + more things you might have missed today
"Loki" blames brother Thor for the Oklahoma tornado, IT expert likens hackers to the akyat-bahay gang, and more.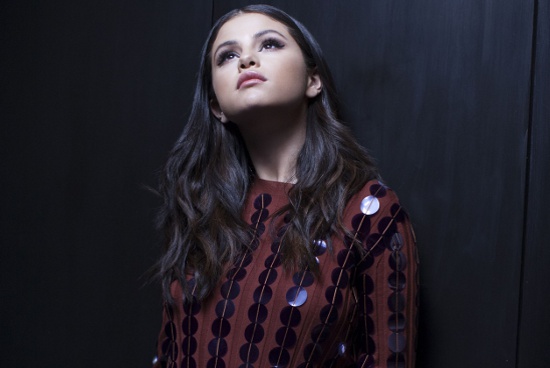 (SPOT.ph) Busy day, Spotters? We quickly recap 10 things you might have missed while you were off the radar.
1. Selena Gomez is coming to Manila
Actress and pop star Selena Gomez is taking The Revival Tour to Manila! She is set to hit the Mall of Asia Arena stage on July 31. Ticket prices have yet to be announced, but they will go on sale starting Saturday, April 16 via SM Tickets online or SM Tickets outlets nationwide.
ADVERTISEMENT - CONTINUE READING BELOW
CONTINUE READING BELOW
Recommended Videos
2. Watch Tom Hiddleston do a weather report as Loki
If you're sad that Loki won't be a part of Captain America: Civil War, this video should tide you over. Tom Hiddleston recently visited the set of Fox 32 Chicago where he reported on the intense Oklahoma tornado. Of course, he comes in character and pretty much blames his brother, Thor, for the whole weather fiasco. (Spoiler: He's as charming as ever!)
3. Robin Wright joins Blade Runner sequel
The upcoming Blade Runner sequel has added another big name to its roster of huge stars (Harrison Ford and Ryan Gosling, for example). According to reports, House of Cards star Robin Wright is in final negotiations to join the film, though her role has yet to be revealed. The film is helmed by Sicario director Denis Villeneuve, and hits theaters January 2018.
4. Krispy Kreme Japan unveils donut ice cream sandwich
Krispy Kreme Japan has unveiled a new dessert called Cool Krispy Sandwich, which takes scoops of vanilla and raspberry ice cream and sticks it between two halves of their Original Glazed donut. The culinary mashup will be available only in Krispy Kreme locations across Japan starting April 13.
ADVERTISEMENT - CONTINUE READING BELOW
5. Two Philippine bars make it to first Asia's 50 Best Bars list
Alcohol by Volume or ABV and The Curator made it to the Drinks International's first Asia's 50 Best Bars list. Hamish Smith, editor for Asia's 50 Best Bars, said that a select number of seasoned members of the Asian bar industry were polled to find out the top bars in the region. "We choose not to define what a 'best bar' is—it's subjective. So rather than influencing the vote with a list of criteria, we want uninfluenced professional opinions on what the best might be." ABV snagged the 14th spot while The Curator landed on the 16th. Both bars are found in Makati. Singapore's 28 Hongkong Street is on the top spot while other popular bars like the Lobster Bar & Grill in Hong Kong and Manhattan Bar in Singapore also made it to the list.
ADVERTISEMENT - CONTINUE READING BELOW
6. Seventeen-year-old girl traumatized by masturbating driver
On Thursday, March 31, a student, whose identity is hidden under the name "Maria," got into a taxi along with two friends, who were also female. Maria sat in the front seat, and was shocked when the driver took out his sex organ and started playing with it while looking at Maria and saying that he needed to pee. The girl and her friends stopped the taxi and got off near a gasoline station. Atty. Ariel Inton, board member of the Land Transportation, Franchising and Regulatory Board, said, "Seryoso tayo rito. Pananagutan nung driver, na kinilalang isang Raul Lumindilla, ang ginawa niya rito sa mga bata. 'Di siya dapat humawak ng manibela." The driver will face charges for violating the Anti-Violence Against Women and Children Act.
7. IT expert likens hackers to akyat-bahay gang
Lito Averia of the National Movement for Free Elections compared hackers to the akyat-bahay gang. He explained that just like the robbers, hackers hold surveillance operations to learn possible entry points to their targets. He also likened a weak operating system to a house's unlocked gate, and pointed at malware and viruses as culprits for getting sensitive information from the victim. Because hackers were able to compromise the Commission on Elections' website on Sunday, March 27, Averia said that hacking attacks may also occur during the May 9 elections. The poll body's spokesperson James Jimenez is assures the public that there will be tighter security features for the election results website.
ADVERTISEMENT - CONTINUE READING BELOW
8. Pulse Asia shows familiar names dominating survey
The March 15 to 20 ABS-CBN–Pulse Asia Survey showed Sen. Vicente Sotto III and Sen. Franklin Drilon leading the pack of 50 candidates intent on a Senate seat. Sotto garnered 53.6 percent while Drilon got 51.0 percent. Other re-electionists include Sen. Sergio Osmena II (34.2%) and Sen. Ralph Recto (32.8%). Other former or incumbent lawmakers also have a chance at making it in the "Magic 12," such as former senators Francis Pangilinan, Panfilo Lacson, Juan Miguel Zubiri, and Richard Gordon. The other top candidates are Sarangani Rep. Emmanuel Paquiao, former Akbayan Party List Rep. Risa Hontiveros, and former Technical Education and Skills Development director Joel Villanueva. Former Justice Sec. Leila De Lima is the lone candidate in the top 12 with no background in Congress.
9. 10 Chocolate-Covered Things That Make Life Better
It's Friday, so you deserve to treat yourself with chocolate. Lots of it. We round up 10 chocolate-covered things that you need to try ASAP.
ADVERTISEMENT - CONTINUE READING BELOW
10. 10 Must-See Movies This April
It looks like a pretty packed month in the world of movies. With blockbuster sequels and local films to choose from, you'll never get bored.
Load More Stories