DIWATA-1 engineer raises brain drain issue regarding DOST treatment
"This disrespect, this injustice, this is what's discouraging the minds of the country to stay."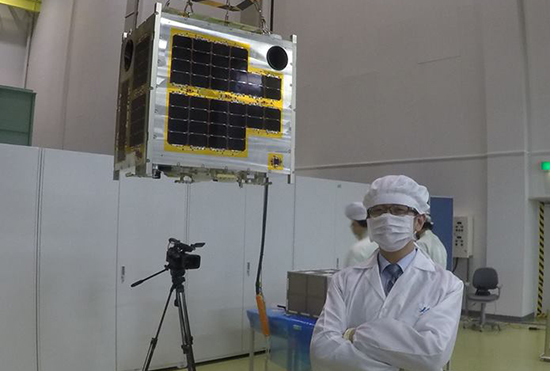 (SPOT.ph) After a lot of pats on the back for the success of the DIWATA-1 launch into outer space, another story emerges. Paolo Espiritu, one of the engineers who worked on the Philippine microsatellite, revealed how badly the Department of Science and Technology treated them via a long Facebook post on April 1. Espiritu shared what he and his Filipino colleagues have gone through in making DIWATA-1. Marking the day of the microsatellite's launch, Espiritu calls the event a miracle, but goes on to say, "Still, despite all the feats and firsts, science and technology did not progress for Filipinos on this day."
A BS Electronics and Communications Engineering graduate from the University of the Philippines Diliman, Espiritu and other engineers were "invited to work on the project" in 2014. The contract stated a scholarship in exchange of years of return service. "According to the contract, we are to build the satellite without pay, with [four] years of return service," Espiritu writes. Despite questioning the contract and receiving empty promises, the team pushed through with the scholarship. Then began the years of countless hours of work on the DIWATA-1 project. He compares their situation to that of the Local Team members and Department of Science and Technology (DOST) officials, who would fly to Japan, "with travel fees fully covered plus salary," and who were treated to accommodations and "fancy food." "But when it comes to the engineers, merely staying in Japan to work on the microsatellite is taken against them, with the seven-year bond (three more added to the original four)," Espiritu laments.
ADVERTISEMENT - CONTINUE READING BELOW
What he says next echoes events in the past, specifically the "brain drain" that the country experienced a few years back. "We are being used as tools in their projects, no more value than the science equipment and apparatus. They implement service bonds to prevent brain drain. But this disrespect, this injustice, this is what's discouraging the minds of the country to stay," Espiritu writes. "They practically spit on their faces with low wages and minimal rights."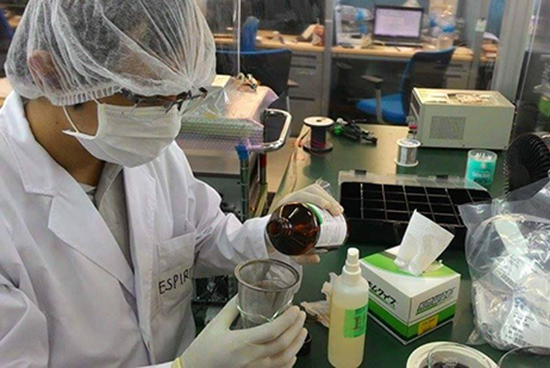 In 2013, GMA News reported on the exodus of veteran weather forecasters allegedly leaving the Philippine Atmospheric, Geophysical and Astronomical Service Administration for jobs abroad, with low pay and better opportunities as possible reasons. A report in 2014 says that Dr. Vicente Malano, Philippine Atmospheric, Geophysical and Astronomical Service Administration (PAGASA) office-in-charge, revealed that at that point, 35 of the personnel, mostly forecasters, have gone abroad since 2005.
ADVERTISEMENT - CONTINUE READING BELOW
In another Facebook post on February 24, 2015, Espiritu protests service bonds, writing, "instead of imposing service bonds which discourage the country's young minds to pursue studies, why not encourage them to study and serve by ensuring there is a sustainable environment for the sciences in our country?" He then makes his point with "Isn't it more fulfilling to serve the country out of pure gratitude? Kaya hindi umuunlad ang Pilipinas, e."
Espiritu ends his April 1 post saying, "March 23, 2016 may be the day we launched DIWATA-1. But as long as Filipino scientists and engineers are undervalued and mistreated, Filipino science and technology is doomed, and DOST might as well just send random overpriced bits of metal into space, and call it a microsatellite."
In response to Espiritu's viral post, DOST says, "As scholars, the DIWATA-1 engineers in fact received stipends 35% higher compared to what a Monbusho (Japanese government) scholarship provides. On top of that, they also get additional compensation for their work in the development of the microsatellite," Interaksyon.com reports. Addressing the other issues raised by Espiritu, the DOST explained that the service bonds "are not meant as payment for scholarships and expenses," and that the only "fancy" food that the DOST officials consumed were those served in a dinner hosted by the Hokkaido and Tohoku universities.
To read the rest of Paolo Espiritu's post, visit his Facebook page.
ADVERTISEMENT - CONTINUE READING BELOW
Photos from Paolo Espirito's Facebook page
Load More Stories