10 Summer Hangouts From Our Childhood
Flashback to outings, team building, and family bonding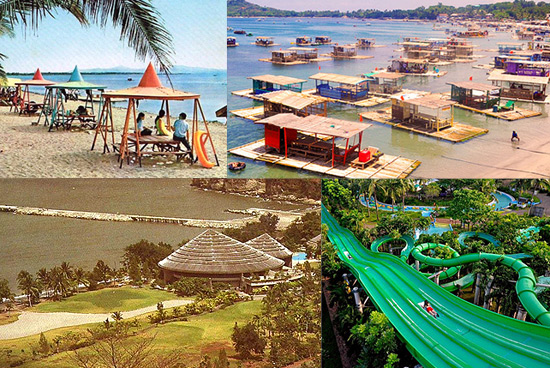 (SPOT.ph) Every summer has a story. Remember that beach where you spent your family vacation as a kid? You hardly remember its name, but the happy memories stay with you. Those moments weren't even put up on Facebook or Instagram (maybe Multiply or Friendster, though).
While some of these nostalgic destinations are long gone, they always remind us that even with the simplest of things, anyone can have the #bestsummerever. So grab a Hi-C Apple and take a trip down memory lane.
Also read:
10 '90s Childhood Hangouts That We Miss
10 Scents We Remember From Our Childhood
10 Unforgettable Pinoy TV Shows From Our Childhood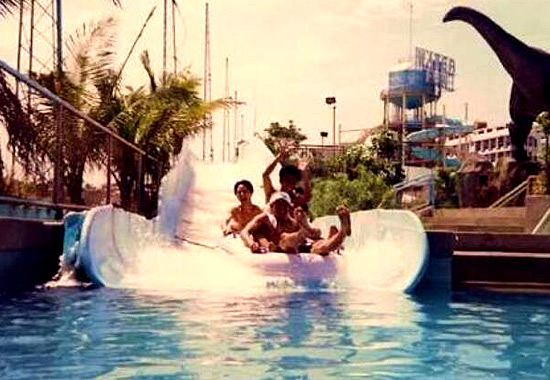 ADVERTISEMENT - CONTINUE READING BELOW
Water Fun
If you wanted to take a dip without leaving the city, Water Fun was the answer.
Such was the success of Water Fun that it opened in three locations: Fairview, Sta. Mesa (at the back of GSIS Metrohomes), and Sucat, Parañaque. The one in Sucat was memorable for its giant slide and animatronic T-Rex. It was also here where various local movies were filmed, and where celebrities sang and danced to the tune of '80s or '90s music.
But business went bad during the early 2000s, which led to three parks shutting down. The one in Sta. Mesa eventually became a gated parking lot. Visiting the Sucat park now is like watching a scene from a post-apocalyptic movie (think Zombieland). Last we heard, it was bought and later auctioned off by the GSIS.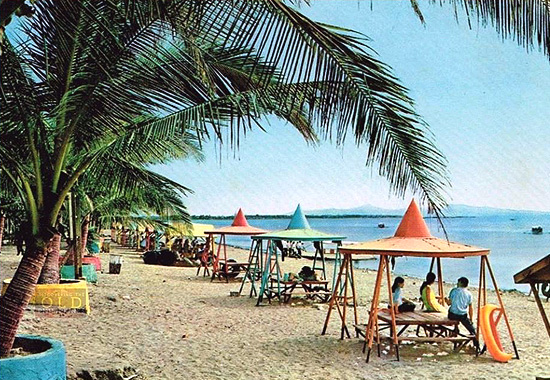 ADVERTISEMENT - CONTINUE READING BELOW
Lido Beach Resort
Ask your mom or dad and they probably have fond memories of Lido Beach. From the '50s and well into the '80s, people from the city flocked to this premier resort to escape the summer heat. Not surprising at all, since it only took a 30- or 40-minute ride from Roxas Boulevard to get here.
Owned by Celedonio Santamaria, Lido Beach Resort was the cool thing to visit at a time when budget airlines weren't the trend yet, and Manila Bay was still clean and safe to swim in. As expected, the number of visitors dwindled when pollution worsened and people started exploring the country's more exotic beaches.
The resort closed for a while only to resume its operations in 2011.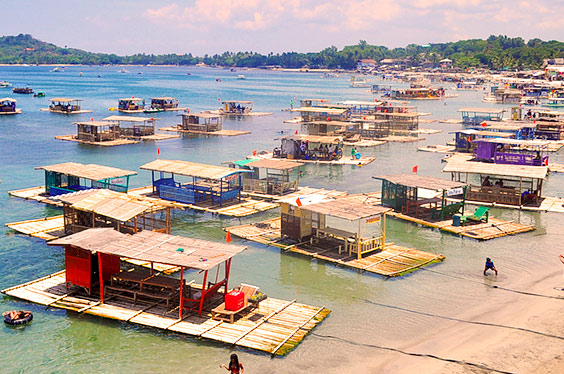 ADVERTISEMENT - CONTINUE READING BELOW
Matabungkay Beach
You probably went here during a high school field trip. Perhaps your family frequented this place like it was the only beach in the country. Whatever the case, we're sure most of us made a lot of memories in this familiar beach in Lian, Batangas.
Dubbed as the "Boracay of the '80s," it was said that a group of Germans trying to escape the hustle and bustle of the Metro "rediscovered" this place in the 1950s, making it the go-to hangout to unwind during summer.
Matabungkay remains a budget-friendly venue for reunions. The creamy sand and the bamboo rafts are still there, but so is the trash left behind by careless beach-goers.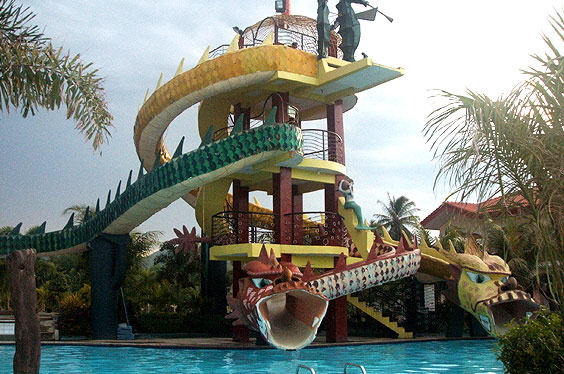 ADVERTISEMENT - CONTINUE READING BELOW
Covelandia Island Resort
The Island Cove we know today was first named "Covelandia Island Resort" in the 1970s. This 12-hectare island in Binakayan, Kawit, Cavite was where the well-to-do spent numerous summers. It's proximity to Manila made it one of the top tourist draws in the province, frequently visited by politicians and celebrities. No less than the Department of Tourism recognized it as Cavite's top summer destination.
For some reason, the island resort closed its doors to the public for 12 years. It reopened in 1997, and rebranded itself as Island Cove. Since then, a lot of cool amenities have been added, including a mini zoo and a water playground for kids. The place is also more accessible. Through Cavitex, you can reach Island Cove from Manila in less than hour.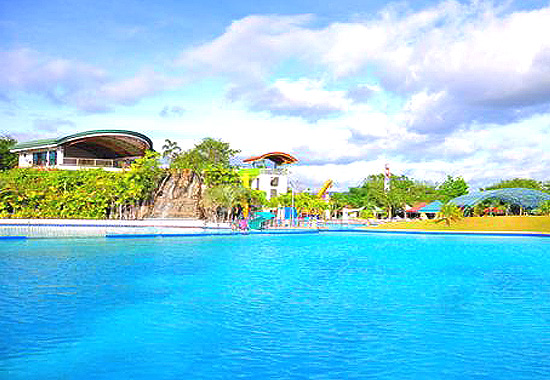 ADVERTISEMENT - CONTINUE READING BELOW
Club Manila East
Club Manila East has definitely come a long way since it first opened in 1999. For those who visited it during its early years, Club Manila East in Taytay, Rizal is best remembered for its 9,100-square meter pool, patterned after Laguna de Bay. Kids and adults alike enjoyed playing with its waterfalls, kayaks, water bicycles (surfbikes), and a 30-foot slide.
Later, Club Manila East opened in two more locations—one in Boracay and another in Real, Quezon. The resort-hotel company also made its Taytay branch even more exciting with the opening of OceanWaves, probably the biggest wave pool in the country. Here you can swim against artificial waves as high as 1.5 meters and take surfing lessons.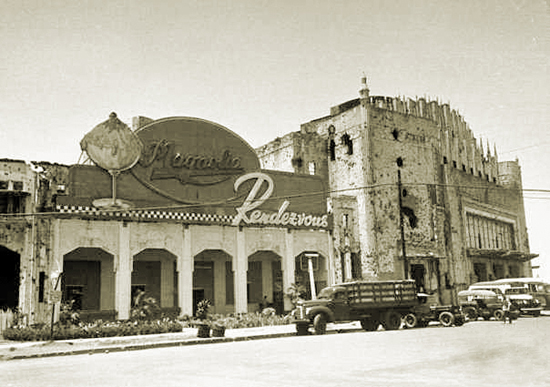 ADVERTISEMENT - CONTINUE READING BELOW
The Magnolia retail store and office beside the Metropolitan Theater, circa 1946.
Magnolia Ice Cream House
For those who weren't into island-hopping or water adventures, enjoying the mouth-watering goodness of ice cream was the next best thing. If you grew up in the '80s, you probably coaxed your parents into bringing you inside the famous Magnolia Ice Cream House.
It was in 1970 when the Magnolia Dairy Products Plant moved from Quiapo to Aurora Boulevard, Quezon City, where the main branch of the Magnolia ice cream parlor also stood. It was a haven for ice cream lovers and a perfect place for families to bond during summer vacations. And who would ever forget the classic desserts that came out of this store like Black 'n White, Ernie and Bert, Banana Split, and Peach Melba Sundae?
Through the years, the ice cream store went through a lot of changes. It closed shop for many years before making a comeback in 2012. Renamed Magnolia Ice Cream Flavor House, it now stands at the new Robinsons Magnolia mall, which was where the old ice cream store used to be. You can still treat yourself to some classic flavors, in addition to new concoctions like Cold Stone Ice Cream and the Malaysian-inspired Ice Kacang Supreme, among others.
ADVERTISEMENT - CONTINUE READING BELOW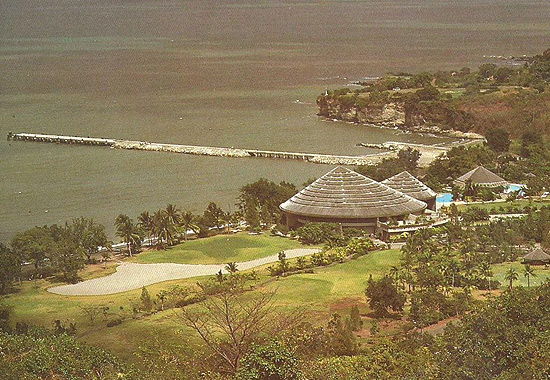 Puerto Azul
Puerto Azul in Ternate, Cavite is one of those resorts that saw better days. In fact, it was such a big deal in the 1980s that only the rich and the famous could afford to go there. About a 90-minute drive from Manila, the 3,300-hectare resort complex has a golf course and cottages along Caysubic Beach exclusively built for its club members.
ADVERTISEMENT - CONTINUE READING BELOW
Today, however, everything about the once-luxury resort screams "old." The beach hotel is now abandoned, while the receiving area badly needs renovation. Puerto Azul today is a far cry from the old place that was once dubbed as "Asia's Paradise Resort."
There was plan in the late 1990s to turn it into a exclusive residential community—a plan that never materialized. Worse, a big developer recently backed out of a deal that would have developed Puerto Azul and saved it from obscurity.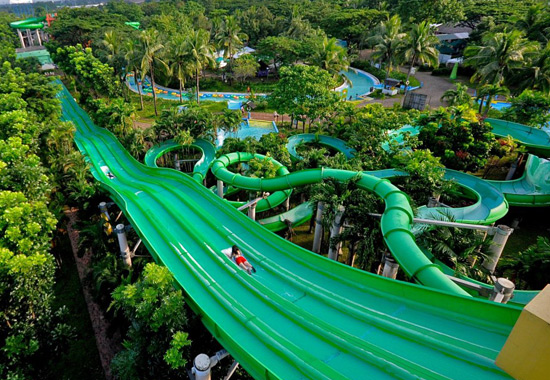 ADVERTISEMENT - CONTINUE READING BELOW
Splash Island
You know you grew up in the '90s when Splash Island in Biñan, Laguna was the go-to resort of your childhood. It was where you spent your carefree days as a kid or made memories with your high school pals before you went your separate ways. But unlike other nostalgic resorts from our childhood, Splash Island continues to thrive.
Only a half hour drive from Manila, the resort was first developed by Hem Public Affairs Inc. in the 1990s. It's a resort and amusement park rolled into one. From the mat-race ride called Magellan's Drop to the giant twisted slide aptly named King Pilipit, Splash Island will always tickle the child in you.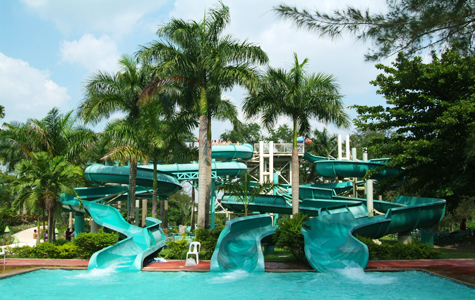 ADVERTISEMENT - CONTINUE READING BELOW
Fontana Leisure Parks
Fontana was once (and maybe still is) a favorite destination for company summer outings. Located at Clark Field, Pampanga, Fontana has a golf course, casino, gym, hot springs, and the all-time favorite water theme park.
People who've been here won't forget the giant water slides and the wave pool that generates huge waves every 30 minutes. Kid-friendly pools are also available, so are various thrill rides perfect for young ones and young-at-hearts. These include the "mad scientist" water laboratory, the Lazy River, pirate's ship, and a host of other attractions.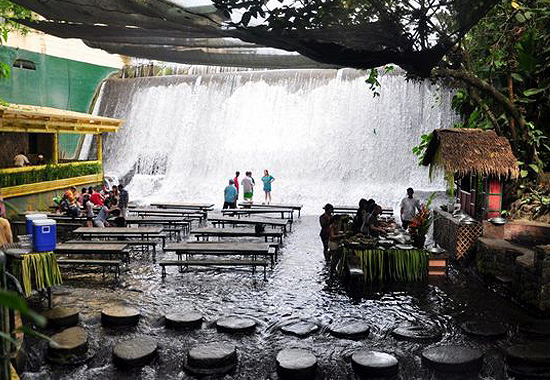 ADVERTISEMENT - CONTINUE READING BELOW
Villa Escudero
Depending on which generation you belong to, Villa Escudero can give you either a nostalgic trip or a lesson about Philippine culture. Older folks most probably remember their grandmas taking them to this place long before it was converted into a plantation resort. Millenials, on the other hand, will appreciate the cultural presentations inside this all-Filipino summer destination.
Located at the border of San Pablo, Laguna and Tiaong, Quezon, Villa Escudero was originally a coconut plantation in the early 20th Century. When the hacienda was opened to the public in the 1980s, it quickly became a go-to resort and a must-visit tourist spot.
Villa Escudero is about about a two-hour drive away from Manila. Guests are greeted by resort staff dressed in traditional Pinoy costumes. If you're too tired to walk, a carabao-drawn cart can also tour you around the resort. Top attractions include the Labasin Waterfalls Restaurant where you can eat favorite local dishes with a man-made waterfall as your backdrop.
ADVERTISEMENT - CONTINUE READING BELOW
Luisito E. Batongbakal Jr. is the blogger-in-chief of FilipiKnow.net. He has a fetish for local trivia, unsolved mysteries, and all things creepy.
Photos from Memories of Old Manila (Water Fun), Discovering the Old Philippines (Lido Beach), Matabungkay Seaside Cottages, Club Manila East, Manila Nostalgia (Magnolia Ice Cream House), Splash Island, and Fontana Leisure Parks
Also read:
10 '90s Childhood Hangouts That We Miss
10 Scents We Remember From Our Childhood
10 Unforgettable Pinoy TV Shows From Our Childhood

CONTINUE READING BELOW
Recommended Videos
Share this story with your friends!
---
Help us make Spot.ph better!
Take the short survey
Load More Stories