Netflix to adapt Death Note as a movie + more things you might have missed today
A hedgehog cafe, Bradley supports Pacquiao's senatorial run, and more.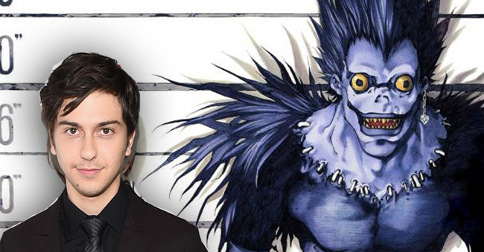 Photo via UPROXX.com
(SPOT.ph) Busy day, Spotters? We quickly recap 10 things you might have missed while you were off the radar.
1. Netflix to adapt anime fan-favorite Death Note
Netflix has reportedly picked up an American film adaptation of the anime Death Note (which could be a good or bad thing, depending on how you feel about adaptations). Based on the Japanese manga series of the same name, the show will follow a student (played by Paper Towns star Nat Wolff) who discovers a notebook that lets him kill anyone by simply writing the victim's name. It will be directed by Adam Wingard with a rumored June production date.
ADVERTISEMENT - CONTINUE READING BELOW
CONTINUE READING BELOW
Recommended Videos
2. KC Concepcion says she's open to working with Piolo Pascual
In an interview with ABS-CBN News, KC Concepcion said that she and her ex, Piolo Pascual, are "okay" and that she was open to working with him. "I think that if there's a project, we would have to talk about it and, of course, dapat pareho kaming 100%," she said. The actress said that she renewed her contract with ABS-CBN and confirmed that she will be going back to "hosting and to [doing] drama."
3. Court junks Kesha's sexual abuse claims
A New York judge has junked Kesha's court case against Sony Music, dismissing her claims that her long-time producer, Dr. Luke, had sexually and emotionally abused her a decade ago. The ruling said that the alleged incidents occurred outside New York and are "beyond the legal time limit." The news follows an earlier report that said Sony had offered to break Kesha's contract with the producer if she took back her claims against him.
ADVERTISEMENT - CONTINUE READING BELOW
4. Tokyo now has a hedgehog cafe
Why settle for just cats and dogs, when Tokyo has already moved on to another adorable animal-themed cafe? Located in Tokyo's Roppongi district, this cafe called Harry houses over 20 different breeds of hedgehogs. For a fee of about 1,000 to 1,300 yen, customers can hang out and even pick up the cute animals all day.
5. Bradley supports Pacquiao's senatorial bid
In Las Vegas for the final press conference of their fight on Saturday, April 9, boxer Timothy Bradley addressed his opponent, Manny Pacquiao's senatorial bid. "He (Pacquiao) is truly, truly, to me, the only one out there that's gonna do right for the Filipino people," Bradley said. The fighter further voiced his support, emphasizing, "He's for the people. I think he's the right man for the job." Speaking to Pacquiao, Bradley added, "I hope you truly win!"
6. DOH calls pukpok circumcision method unsafe
ADVERTISEMENT - CONTINUE READING BELOW
The Department of Health has warned parents against putting their sons through the traditional Filipino method of "pukpok" circumcision using a sharpened razor, usually followed by dabbing with chewed guava leaves and a dip in a river. "It is not advisable because it is dangerous. There is the threat of tetanus and infection," Department of Health (DOH) spokesperson Dr. Lyndon See Uy says. He suggests taking the boys to a medical professional, or seeking out medical missions that offer free circumcisions. "Aside from getting infected in the process, taking a bath in rivers with open wounds also brings additional danger," the doctor says.
7. Customs considering donating car plates to LTO
Bureau of Customs Commissioner Alberto Lina announced that they may donate 600,000 impounded car plates to the Land Transportation Office instead of putting them up for auction. The car plates were confiscated after the consignee wasn't able to pay the estimated P40 million in duties and taxes. "The car plates belong to the government," Lina said. He added that the unpaid P40 million could be waived if the goods will go to another government agency. The donation would only be possible with the go signal of Finance Sec. Cesar Purisima, however. Department of Finance lawyers are now studying the process of the donation.
ADVERTISEMENT - CONTINUE READING BELOW
8. Group files P205-million plunder complaint against Bongbong Marcos
"So plunders the father, so plunders the son," says Rafaela David, spokesperson of the iBalik and Bilyones ng Mamamayan. The group is asking the Office of the Ombudsman to look into Sen. Bongbong Marcos' alleged involvement in the pork barrel scam. The plunder complaint is supported by nine special allotment release orders, showing that Marcos siphoned his Priority Development Assistance Fund to fraudulent non-government organizations. For his part, Marcos believes selective justice is being carried out by the Aquino administration. "That's what they do, if you're not an ally, you will be charged. If you're an ally, even if you're involved, they do nothing. That's why we are victims," he says.
9. 10 Summer Hangouts From Our Childhood
Remember that beach where you spent your family vacations? Or all those lazy days spent in Magnolia Ice Cream House when the heat just became too unbearable? We round up 10 summer hangouts that will take you back to those idle summer days in your childhood.
ADVERTISEMENT - CONTINUE READING BELOW
10. 10 Fresh Tunes to Listen to This April
Looking for something new to add to your playlist? We round up a list of new tunes this month—you might just find your summer anthem here!
Load More Stories