Charlie Puth is coming to Manila + more things you might have missed today
New trailer for Star Wars: Rogue One, NAIA-3 official suggests getting a feng shui expert, and more.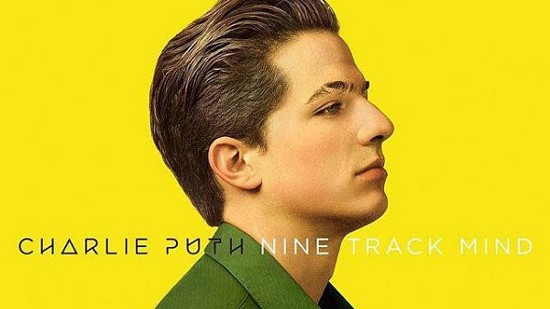 (SPOT.ph) Busy day, Spotters? We quickly recap 10 things you might have missed while you were off the radar.
1. Charlie Puth is coming to Manila
Charlie Puth, who is best known for hits like "Marvin Gaye" and "One Call Away," is coming to Manila for a one-night concert. He is slated to hit the KIA Theatre stage on August 14 as part of his "Nine Track Mind" tour. Although ticket prices have yet to be announced, they will be sold starting April 12 at all Ticketnet outlets nationwide.
ADVERTISEMENT - CONTINUE READING BELOW
CONTINUE READING BELOW
Recommended Videos
2. Disney unveils first teaser trailer of Star Wars: Rogue One
It's finally here, Star Wars fans! The latest film in the franchise, Rogue One, is set for a December 2016 release date, and the stuido has finally dropped its teaser trailer. The "sci-fi heist" is set before the events of the 1977 Star Wars film. It stars Felicity Jones as an insubordinate soldier in the Rebel Alliance who is given a mission to uncover the weakness of the Death Star. The movie is directed by Gareth Edwards, and also stars Diego Luna, Forest Whitaker, and Donnie Yen.
3. Melissa McCarthy to reprise her role in Gilmore Girls
When word first broke out that Netflix will be reviving Gilmore Girls, fans were disappointed that Melissa McCarthy wouldn't be reprising her role. Now, the actress confirmed on The Ellen Show that she will be back as Sookie, Lorelai's (Lauren Graham) best friend. Alexis Bledel, Milo Ventigmilia, and Jared Padalecki have all said they'll be back, too.
ADVERTISEMENT - CONTINUE READING BELOW
4. This music video is controlled by your heartbeat
Grammy-nominated songwriter J. Views has released a music video whose tempo is controlled by your heartbeat. (Yes, really!) The video, which is for his song "#Almostforgot," would require viewers to keep their finger on the screen for the technology to work. It's available on Google Chrome, Apple, and Android, so you can try it for yourself.
5. NAIA-3 official suggests hiring feng shui expert
The Ninoy Aquino International Airport Terminal 3 has been having a lot of bad luck lately. Besides the blackout, the cause of which is still unknown, there's the collapsed ceiling; two people jumping from the third level of the airport on different occasions, one resulting in death and the other in serious injury; a security guard who died inside the terminal after a motorcycle accident; and a woman who attempted to hang herself from a staircase. The official, who requested anonymity, suggested getting a feng shui expert or a geomancer to get rid of all the bad luck by checking the building's design and exorcising whatever "evil spirits" abound.
ADVERTISEMENT - CONTINUE READING BELOW
6. Makati government promotes casuals who have been working for the past 20 to 29 years
After working for the city government all those years, 67 casual employees of the Makati Public Safety Department were finally promoted as regular workers. One of them is Corazon Cortez, who has been a traffic aide since 1987. She will now get P12,018.82 a month—about P2,000 more than what she previously earned as a contractual employee. With the employees' regularization and promotion taking effect on February 1, Makati Mayor Romulo Peña said, "Giving them a security of tenure and promotion is just a small act of gratitude on the part of the city government."
7. Drilon and Pangilinan lead mobile survey
The latest Bilang Pilipino SWS Mobile Survey shows Sen. President Franklin Drilon leading the pack with 63%. Former Sen. Francis Pangilinan following behind with 61%, while Sen. Vicente Sotto III places third with 56%. PhilHealth Dir. Risa Hontiveros and Sen. Ralph Recto both get 54%, while former Sen. Panfilo Lacson scores 52% and Philippine Red Cross President Richard Gordon gets 51%. Three contenders scored 50% each, and they are former Justice Sec. Leila de Lima, former Sen. Juan Miguel Zubiri, and Valenzuela Rep. Sherwin Gatchalian. Rounding out the top 12 are Sen. Sergio Osmena III with 47% and former Technical Education and Skills Development Authority Chief Joel Villanueva with 41%. Boxing champ and Sarangani Rep. Manny Pacquiao trails behind on the 13th spot with 39%.
ADVERTISEMENT - CONTINUE READING BELOW
8. Santiago to come back to campaign trail next week
After a long absence due to illness, presidentiable Sen. Miriam Defensor Santiago plans to resume campaigning, with her alma mater, the University of the Philippines-Visayas in Iloilo, as her first stop on April 13, Wednesday. Running mate Sen. Bongbong Marcos will be joining her, making this only the third time they will be campaigning together.
9. 10 Delicious Dishes in Manila for When You Need Comfort Food
No matter how many pounds you've gained or how many times you've had them, there are just some dishes that will have you coming back for more. They're comfort food, after all!
10. 10 Things Only Those Who Loved Their Yaya Would Know
They stand in as our second parents, and for that we are forever grateful! These 10 things make us wish we had our Yayas back with us again!
Load More Stories