The suspected COMELEC hacker apparently likes to take selfies
Warning: Don't use the hacker site to look up your data.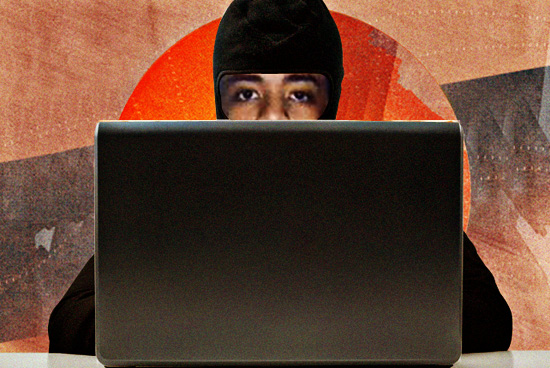 (SPOT.ph) The National Bureau of Investigation has released the mugshot of the individual who allegedly hacked the Commission on Elections' website in March.
According to GMA News, the suspect was identified as 23-year-old Paul Biteng, a suspected member of hackers group, Anonymous Philippines. Biteng, who recently graduated from an information technology course, was arrested at his home in Balic-Balic Sampaloc, Manila on Thursday, April 21. He reportedly admitted to taking down the Commission on Elections' (COMELEC) website.
ADVERTISEMENT - CONTINUE READING BELOW
CONTINUE READING BELOW
Recommended Videos
National Bureau of Investigation (NBI) Director Virgilio Mendez said the unapologetic suspect even requested to have their photo taken when Biteng was presented to him by cybercrime agents. "He even took a selfie with me. He asked me, 'Sir, can I have my picture taken with you?'"
NBI Cybercrime Chief Ronald Aguto for his part said they were tracking two other suspects whom they believe were also involved in the hacking incident.
However, the hackers seemingly fired back at the government over their colleague's arrest after they released the alleged stolen data from the COMELEC on the same day.
The data was leaked via a searchable database which reveals basic to sensitive personal information of registered voters by typing in a specific person's name.
A technology law expert told ABS-CBN that the leaked data may pose a threat if used for shady purposes by criminals and other individuals.
ADVERTISEMENT - CONTINUE READING BELOW
Meanwhile, COMELEC Spokesman James Jimenez apologized for the incident and dissuaded the public from using the searchable database. "We advise the public not to use the hacker website as it can be used by the hackers to steal your information and thus expose you even further to the dangers of identity theft," said Jimenez.
Load More Stories