10 Election-Related Things We're Tired of Seeing on Social Media
The unfriending is real.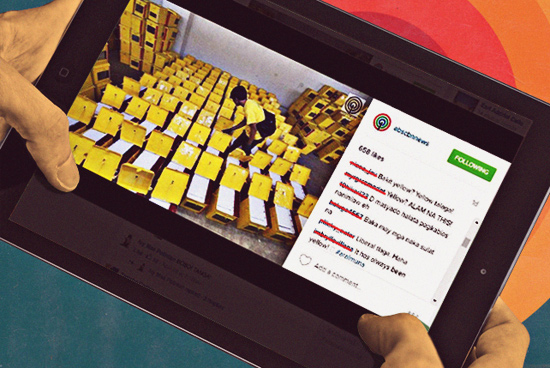 (SPOT.ph) This has been the most polarizing elections to date. Or maybe the elections have always been this intense and divisive and it's just more obvious now because of social media. Every Tweet or Facebook post is scrutinized instantly...and then the unfriending or unfollowing begins.
We're not saying you should stop exercising your right to free speech, but these days it's extra important to think before you click.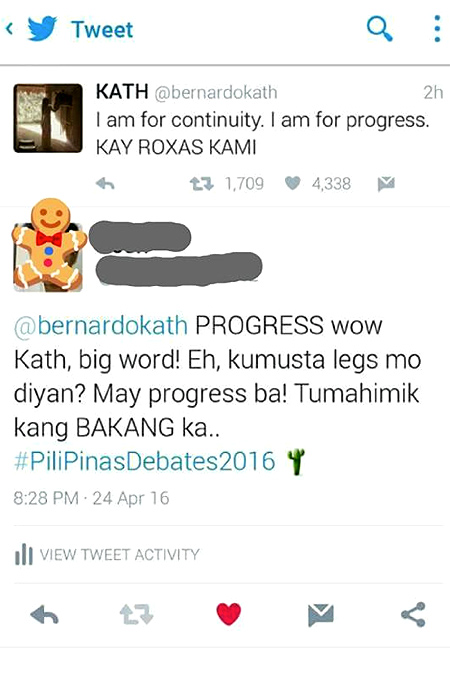 "Kamusta legs mo?"
Yes, that makes total sense.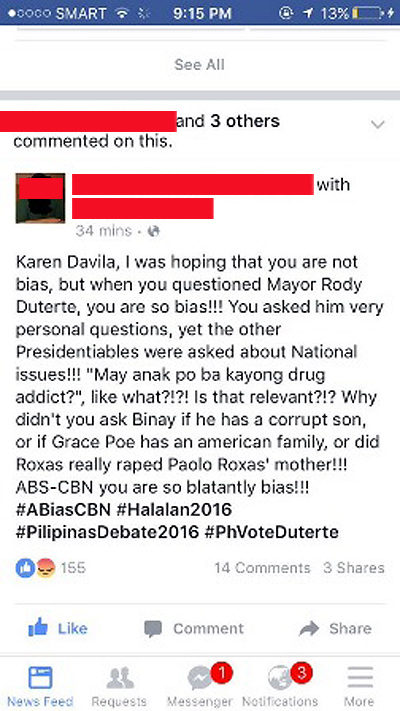 "You are bias!"
Nooo, they're just unfairness.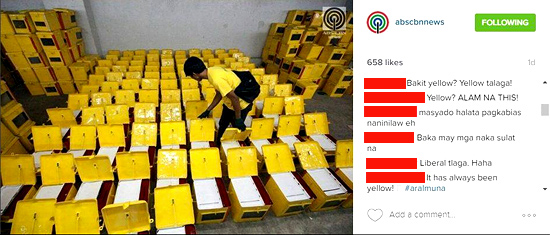 "Bakit yellow?"
The boxes are yellow! COMELEC is totally in favor of the Liberal Party! The sky is blue! Grace Poe is totally cheating!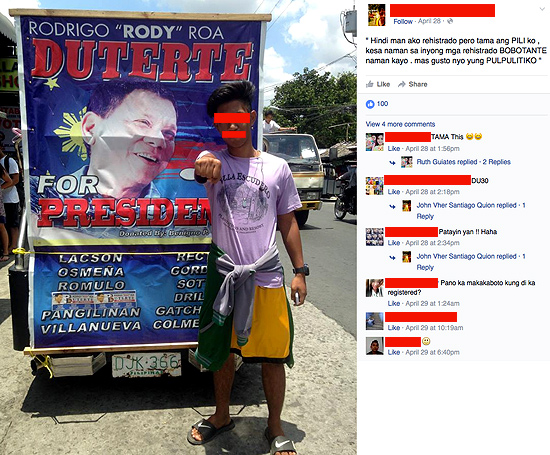 "I'm not a registered voter. Yay!"
Congratulations!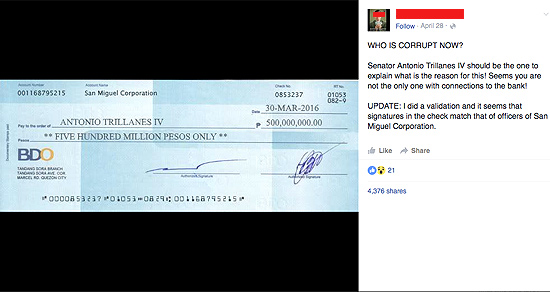 "I heard from my cousin's sister's friend's neighbor that he has billions in the bank."
Exposés everywhere!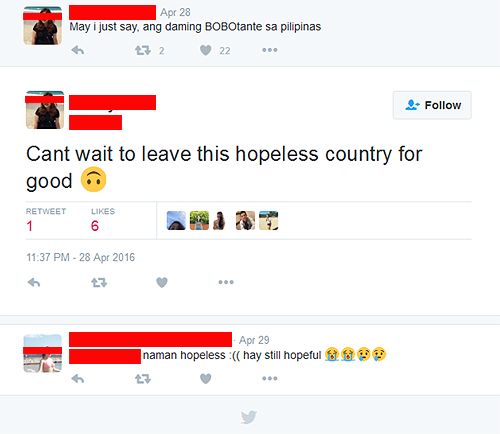 "Goodbye, Philippines!"
Wow, so easy.

"Ma-*bleep* ka sana!"
This is also punishable by law, right?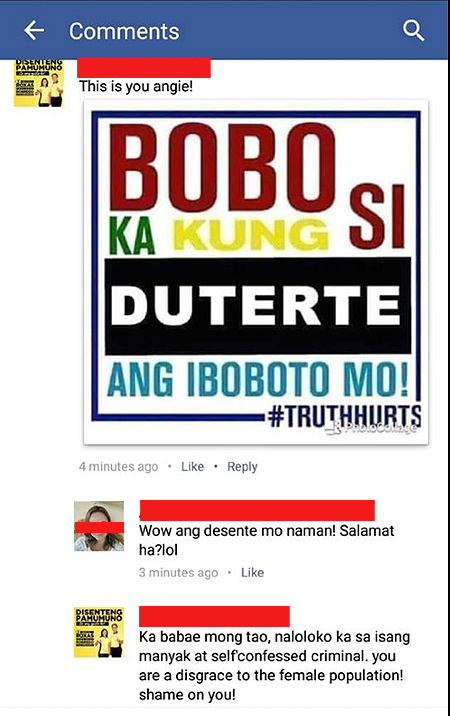 "'Bobotante' ka ba?"
Just because someone doesn't share your opinion doesn't mean they're dumb.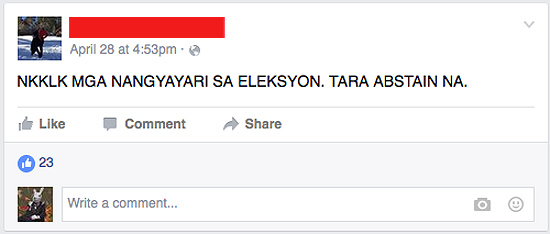 "Abstain nalang!"
Newsflash: Whoever wins will have an effect on your life in the next six years. Maybe you'd like to have a say in it?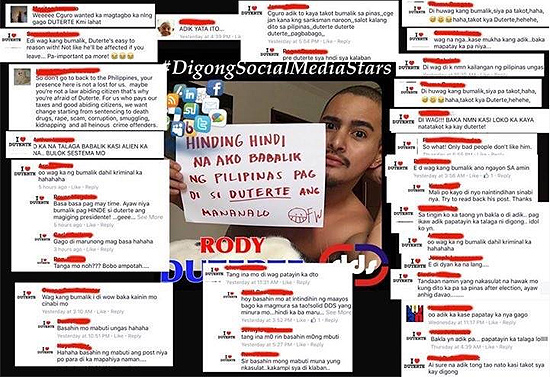 "I hate you. Oh wait, you're on my side!"
They came, they saw, they commented. Unfortunately, they skipped the part where they're supposed to read and understand the post.
Load More Stories