3 Fictional Places We Wish Were Real
When the going gets tough, we like retreating to these fictional places. Care to join us?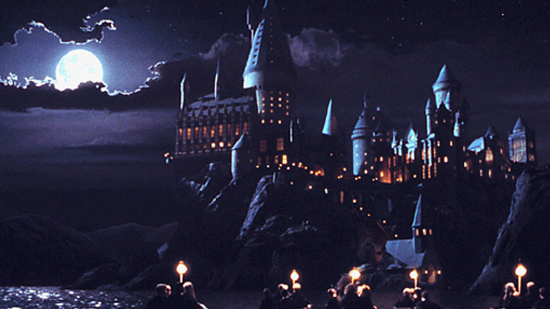 It's 3 o'clock on a Monday afternoon, and lethargy hovers around like that clingy ex-boyfriend of yours who can't take "no" for an answer. You stare deeply into your computer screen with the text cursor blinking madly in the middle of an otherwise empty document, wishing you were somewhere else entirely.
ADVERTISEMENT - CONTINUE READING BELOW

We all have those moments—usually after lunch when your mind feels like going on a siesta. And during one slow afternoon, we decided to shake sluggishness off by talking about the fictional places we wish we could be transported to during those moments. Feel free to tag along and read on!


Hogwarts School of Witchcraft and Wizardry
If you never wished to be at Hogwarts, then you can't sit with us. Seriously, we'd give up anything to be able to sit in Professor McGonagall's Transfiguration class right now. We'd also love to study DADA (that's Defense Against the Dark Arts for you, muggle) instead of looking at Excel rows, columns and numbers, and HTML codes. And don't get us started on the bountiful feast that awaits us at the Great Hall. The house elves make TDF eclairs and the plates refill themselves. How magical is that?


Narnia
We love animals and the idea of them talking is pretty cool, especially if it's a kingly and majestic lion. We bet we'd hear profound insights from him (or it?). And with such stunning landscapes and crystal clear seascapes in the dazzling and enchanted world of Narnia, what's not to love?
ADVERTISEMENT - CONTINUE READING BELOW


Willy Wonka's Chocolate Factory
When work gets too stressful, what's a better pick-me-up than a chocolate bar? Now, imagine what it's like to have a free-flowing chocolate falls right in your office pantry. We're pretty sure we'll stock on marshmallows, strawberries, and pretzels and have our big coffee mugs lined up as we giddily wait on the side for it to be filled to the brim.
BONUS:
Diagon Alley
The yummy ice cream from Florean Fortescue, the tomes at Flourish and Blotts, the wands at Ollivander's, and the practical joke objects at Weasley's Wizard Wheezes—we're hoping that Gringotts has a high exchange rate for Philippine pesos so we can buy lots of them. We're even practicing how to enunciate "Diagon Alley" properly because neither one of us wants to end up in the creepy Knockturn Alley.
Read the full article "5 Places We Wish Were Real" on TravelBook.ph
ADVERTISEMENT - CONTINUE READING BELOW
Recommended Videos
Load More Stories