10 Things You Can Do Right Now, Whoever You're Voting For
You can win the election!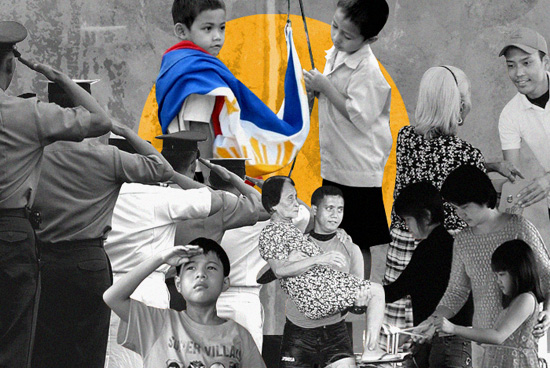 (SPOT.ph) While the campaign period has probably left us all feeling a bit...bleh, with all the negativity and never-ending controversies, it's also a good time to think about the little, everyday things each one of us can do to make this country better.
Kind of cheesy? Yes. Totally doable? That, too.
Learn how to drive.
It doesn't just mean knowing how to operate a car, it means knowing the traffic rules and obeying them. "No U-turn" means you can't make a u-turn, whether or not anyone's watching.
…and park.
In proper parking spots, not any empty space you happen to come across. The side of the street is not a proper parking space (hazard lights don't change that).
Keep your litter.
Candy wrappers, potato chip packs, receipts—surely they'll fit in your pocket until you find a trash bin? Every little bit counts, and each "tiny" piece of trash adds up to sidewalks strewn with litter.
Be considerate.
A little kindness goes a long way. Security guards going through your belongings can get annoying, but they're just going about their daily tasks—just like you.
Walk mindfully.
No pedestrian lane = no crossing.
Commute with care.
Cutting the line is the opposite.
Think before you post.
Especially when posting anonymously.
Remember: Respect is a two-way street. You give it, you get it.
Kind of like saying "The Golden Rule" from the time when you'd fill in your classmates' "slumbooks."
Make mistakes your motivation.
ADVERTISEMENT - CONTINUE READING BELOW
Everyone makes them. What matters is how you use them.
Be better.
At being a decent person. (Imagine if we all promised to do this.)
CONTINUE READING BELOW
Recommended Videos
Share this story with your friends!
---
Help us make Spot.ph better!
Take the short survey
Load More Stories