3 Fictional Inventions You'd Want to Have While Traveling
Someone fund these ideas, stat!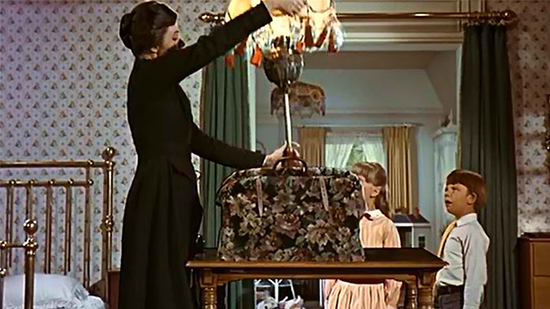 Traveling is much more convenient these days, thanks to apps that make booking hotels easier, GPS-based programs, and smartphones that double as high definition cameras. Technology has paved the way to make traveling as easy and as fun as ever. But sometimes, we can't help but look for more imaginative items to help make traveling even more hassle-free.
ADVERTISEMENT - CONTINUE READING BELOW
Here are some yet to be pursued inventions that might be useful on your next trip...that is if they actually existed.
A bag that can carry an endless amount of stuff
Mary Poppins and Hermione Granger had something that any traveler would die for—a bag with an endless amount of space. Everyone knows that packing is one of the hardest things to do when preparing for a trip, and having a bag that goes on and on will make it easier and less troublesome. Though this is obviously the stuff of magic, we're keeping an eye out for a clever designer or engineer who can come up with a bag that looks small on the outside, but can actually fit a whole wardrobe.
An earpiece translator
Language can either unite or separate people, and if you are fond of traveling to foreign countries, then you know that even your ability to speak fluent and perfect English is not enough. With a convenient invention like an ear piece translator, you can just put it in your ear, set to translate and the words of the person you are speaking to can suddenly make sense. A nice complimentary gadget would be a mouth piece that could translate your words to the other person in his mother tongue.
ADVERTISEMENT - CONTINUE READING BELOW
A self-sufficient water bottle
Who wouldn't want a bottle that converts oxygen to water? It's eco-friendly and comes in handy if you are on a trek or a hike, wherever you'll have limited water supply. And no, we've never been impressed with those inventions that can turn murky liquid or your own secretions into potable water.
Read the full article, "5 Travel Inventions We Need Right Now" on TravelBook.ph
Recommended Videos
Load More Stories