Baron Geisler airs side to viral video + more things you might have missed today
A standalone Harley Quinn movie, the Catholic Church questions Duterte's revival of death penalty, and more.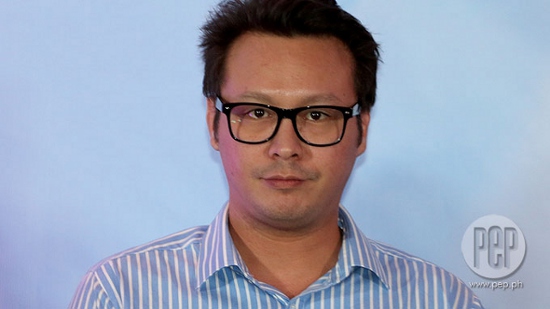 Photo via PEP.ph
(SPOT.ph) Busy day, Spotters? We quickly recap 10 things you might have missed while you were off the radar.
1. Baron Geisler airs side to new viral video
In a Facebook post, Baron Geisler defended himself amid controversy surrounding a video where he was seen yelling expletives and assaulting a student. "Limang araw ko nang hiningi ang script dahil kung passionate talaga sila sa ginagawa nila, dapat two days before nila ibinigay sa 'kin, hindi 'yong pagdating ko sa set, bibigyan nila ako ng idiot board," he said. He then addressed Khalil Versoza, the student who uploaded the video, saying, "Sige kasuhan mo 'ko brad, magkita na lang tayo sa korte. Unang-una wala naman tayong kontrata, ano ba talaga tingin mo sa 'kin, tanga? Wag mo sabihing dahil student film e iintindihin ko dapat kayo." He ended his statement by apologizing to his co-actors and thanking people who defended him.
2. John Lloyd Cruz supports calls for showbiz union
John Lloyd Cruz has joined calls to form a labor union in the entertainment industry. His statement comes after the Department of Labor and Employment set a maximum number of hours for workers in the TV and movie industry. "It will protect not just the actors and crew members, but also writers and members of the creative team," he said. "In the past, I'd go home feeling like a jerk, because I would leave everyone on the set at my cut-off time."
3. Harley Quinn may be getting her very own movie
ADVERTISEMENT - CONTINUE READING BELOW
Although Suicide Squad has yet to be released in theaters, a standalone film for Margot Robbie's character, Harley Quinn, may already be in the works. It's not going to be a solo film, though: reports say that it would focus on DC Comics' female heroes and villains, with rumors of Batgirl making an appearance. So far, a cast and other details have yet to be released.
4. Pizza Hut is working on a beer-infused pizza crust
Why order a pizza and a glass of beer when you can have both...at the same time? A Pizza Hut in London is reportedly testing craft beer-infused pizza crusts with customers who must mention a secret phrase to their server in order to try it out. Kathryn Austin, Pizza Hut's director of marketing, said that the idea was inspired by the rising popularity of craft beer. We'll just have to see if the idea takes off.
CONTINUE READING BELOW
Recommended Videos
5. Diamonds proven not to be forever
The diamond is the hardest known natural material, thus the origin of its name "A'da'mas," which is Greek for "unbreakable." A Finnish factory owner named Lauri Vuohensilta, however, disproved this by crushing a U.S. $4,000 gemstone with his hydraulic press. "The diamond is gone. Diamond lose and press wins," he said in jubilation. Vuohensilta's YouTube Hydraulic Press Channel is filled with clips in which he just pulverizes random things. It has more than 85 million views to date.
6. Catholic Church questions Duterte's vow to revive death penalty
The Catholic Bishops' Conference of the Philippines is not happy with presumptive president Rodrigo Duterte's plan to have Congress reimpose the death penalty in the Philippines. Catholic Bishops' Conference of the Philippines (CBCP) president Socrates Villegas is set to have a meeting with the former Davao City mayor to ask him to reconsider. CBCP archbishop-emeritus Oscar Cruz added, "We will certainly oppose his plan, especially the CBCP. The Church will not take it sitting down, but will stand against death penalty."
ADVERTISEMENT - CONTINUE READING BELOW
7. Twitter users can now compose longer messages
Bloomberg reports that the social media company will soon exclude photos and links in its 140-character limit for tweets. This major shift is expected to happen in the next two weeks. Links, even when automatically shortened, can take up as much as 23 characters, thus limiting the platform in a big way. It will hopefully encourage users to add more media to their posts and give them more flexibility on the site.
8. Smartmatic insists they observed COMELEC rules
The election technology provider is currently in question for an unauthorized tweak script, which changed the character "?" to "ñ" in some of the candidates' names. "There would not have been a change if not for all the members of the COMELEC putting in the password because on the day that the typographical error was corrected, a COMELEC ITD officer was also present and in fact, it was the COMELEC officer that typed in the password in order for Smartmatic to make the change," Smartmatic Philippines voters' education head Atty. Karen Jimeno told reporters on Tuesday, May 17. The camp of Bongbong Marcos used the allegation as proof that their vice presidential candidate was being cheated.
9. PHOTOS: 10 Historic Hotels in Manila, Then and Now
Although more and more new hotels have been opening around the Metro, there are still a handful that have stood the test of time. Here are 10 historic hotels that are worth a visit.
10. 10 Disturbing Films for Daring Movie Buffs
ADVERTISEMENT - CONTINUE READING BELOW
The next time you decide to stay in for a movie marathon, how about going for something a bit more...daring? You probably need to skip the snacks while watching, though.
Share this story with your friends!
---
Help us make Spot.ph better!
Take the short survey
Load More Stories