10 Books We're Loving Now
Page-turners that we promise you'll have a hard time putting down!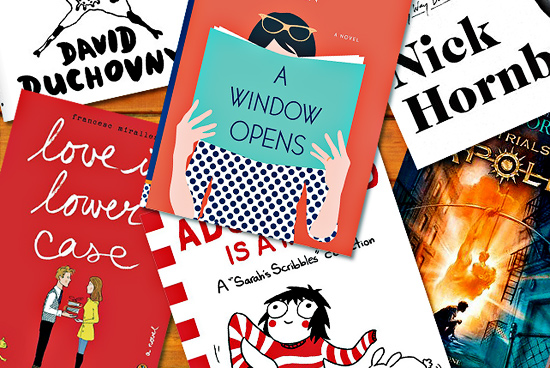 (SPOT.ph) Ever find yourself stuck at home, bored, while all your friends are off exploring the world? Sometimes, all you need is a cup of coffee and good book to go on a quick (or an extended) getaway! Whether you want to be whisked away in a romantic novel or immersed in a whole different universe, there's a book that will definitely take you to a different place even just for a while...like these ones that we can't seem to put down!
ADVERTISEMENT - CONTINUE READING BELOW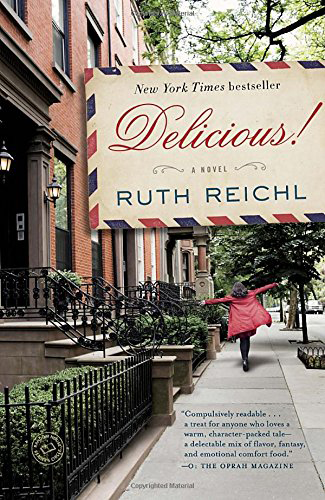 Delicious! by Ruth Reichl (P1,135)
Billie Breslin has uprooted herself from her California home to work at Delicious!, a famous food magazine based in New York. While the premise of a girl who has to wing it on her own in a completely new environment isn't new, the story's engaging supporting characters and historical mystery make it a unique, absorbing read. — Joanna Manalastas, editor-in-chief
ADVERTISEMENT - CONTINUE READING BELOW
Available at National Book Store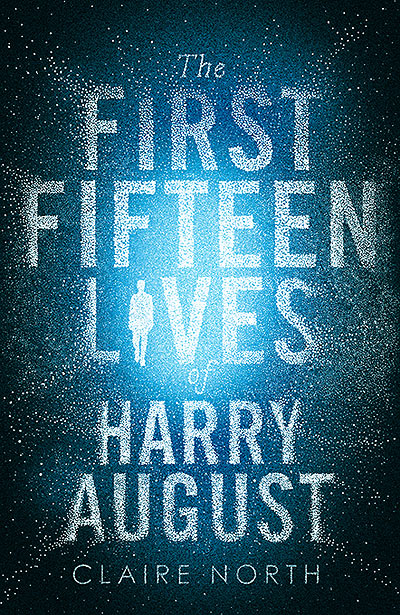 The First Fifteen Lives of Harry August by Claire North (P799)
Harry August relives his life over and over again. It's always the same impoverished, unwanted beginnings, but with memories of his past lives intact, he steers along a few subtle but determined differences every now and then. But as he nears the end of his 11th life, a little girl comes up to him with a message about the future (which is kind of really the past): The world is ending. It's a largely colorful and gripping tale that you just can't put down. — Sasha Lim Uy, Eat + Drink section editor
ADVERTISEMENT - CONTINUE READING BELOW
Available at Fully Booked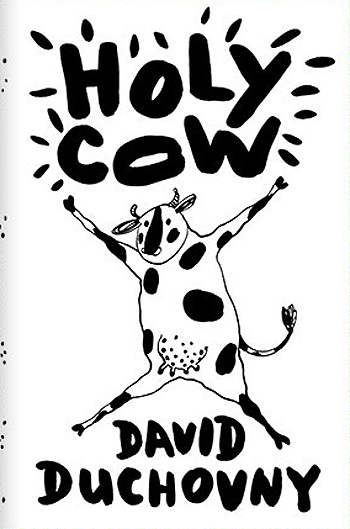 Holy Cow by David Duchovny (P1,049)
It's not every day that you get a novel with a cow as the lead character, but Elsie Bovary is easily one of the most likeable heroines you could ever come across. With her odd company of adventurous friends—including a pig who's recently discovered Judaism and a turkey who wants to learn how to fly—it doesn't take much effort to suspend disbelief and root for this funny group of farm animals in search of a better life. — Joanna Manalastas, editor-in-chief
ADVERTISEMENT - CONTINUE READING BELOW
Available at National Book Store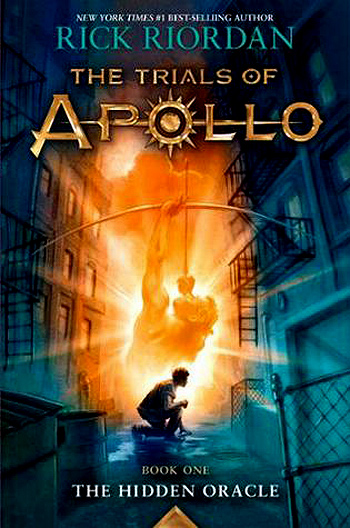 The Trials of Apollo, Book One: The Hidden Oracle by Rick Riordan (P499)
I love Greek mythology, and no one re-imagines these larger-than-life gods and mythical creatures better than Rick Riordan. This time, the spotlight is on the sun god, Apollo, who is cast down from Olympus after angering his father, Zeus. Forced to cope without his godly powers, he must learn to survive in the mortal (and modern) world until he can somehow find a way to regain his father's favor. (If you're a fan of Riordan's Percy Jackson series, this version of Apollo is just as cocky, hilarious and immensely likeable!) — Aimee Dacanay, staff writer
ADVERTISEMENT - CONTINUE READING BELOW
Available at Fully Booked and National Book Store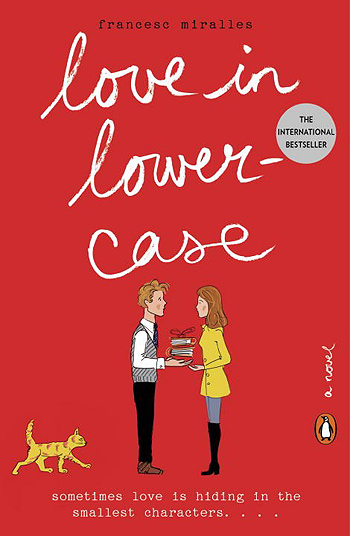 Love in Lowercase: A Novel by Francesc Miralles (P704)
For most people, New Year's Day is the beginning of something new—new experiences, new people, new places. Not for Samuel, a lonely linguistics lecturer who is convinced that the new year will be nothing special...until he gets a surprise visitor, Mishima, who refuses to leave his apartment. Little does he know that Mishima will be the catalyst that will lead him to travel to places he's never been to, meet new people, and even reconnect with someone he thought he lost. Did we mention that Mishima is a cat? — Jamie Sanchez, editorial assistant
ADVERTISEMENT - CONTINUE READING BELOW
Available at Fully Booked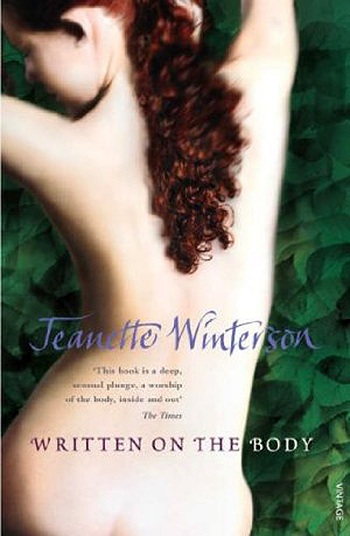 Written on the Body by Jeannette Winterson (P596)
"Why is the measure of love loss?" starts this erotic novel by award-winning British writer Jeanette Winterson. Interestingly narrated in the first person-point-of-view, the speaker with no name nor gender is anyone of us who has loved and lost. It's worth reading and re-reading for its many aphorisms on love, commitment, extra-marital affairs, and pain told through extracts from an anatomy textbook. — Christa I. De La Cruz, staff writer
ADVERTISEMENT - CONTINUE READING BELOW
Available at Fully Booked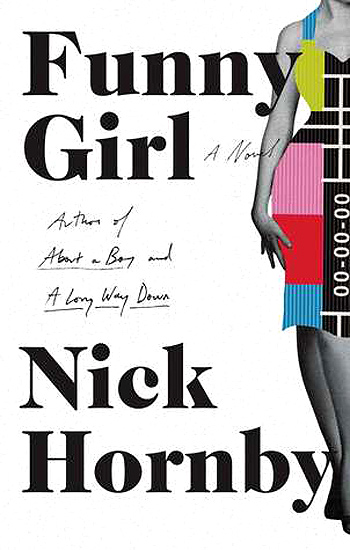 Funny Girl: A Novel by Nick Hornby (P1,049)
If you were, like me, hooked on High Fidelity, then Nick Hornby's latest novel is a treat. The story is set in the 1960s, and at the center of it is Barbara Parker, who decides to move from Blackpool to London to pursue her dreams of becoming an actress. But the small-town girl soon finds herself disillusioned in the city, a place and life she used to long for. Pick up this book whether or not you're a Horby fan, because you'll find something to laugh about one way or another. — Loren Evangelista-Agaloos, managing editor
ADVERTISEMENT - CONTINUE READING BELOW
Available at National Book Store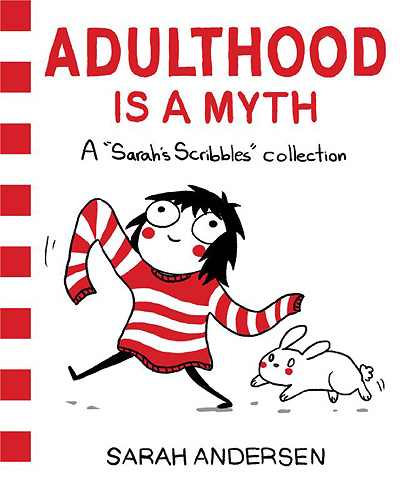 Adulthood is a Myth by Sarah Andersen (P660)
Brooklyn-based artist Sarah Andersen made waves when her funny yet relatable comic strips hit the web. From gaining weight over the holidays to the awkward struggle of making friends, this book is an on-point depiction of the perils of adulthood. — Aimee Dacanay, staff writer
ADVERTISEMENT - CONTINUE READING BELOW
Available at Fully Booked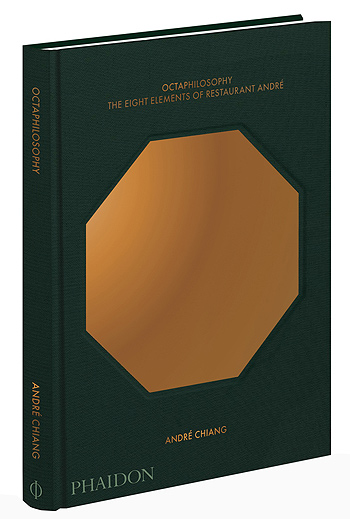 Octaphilosophy: The Eight Elements of Restaurant Andre by Andre Chiang (P2,999)
Here, ace chef Andre Chiang, who owns and helms Restaurant Andre, tauted by S. Pellegrino and Acqua Panna as the third best restaurant in Asia, explains in detail his culinary philosophy. The book follows an entire year at Restaurant Andre, featuring his amazing and innovative cuisine in the most mouthwatering photos. — Sasha Lim Uy, Eat + Drink section editor
ADVERTISEMENT - CONTINUE READING BELOW
Available at Fully Booked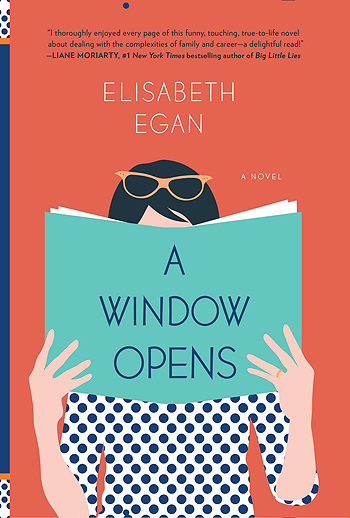 A Window Opens by Elisabeth Egan (P836.59)
The story of Alice begins with a picture of her seemingly perfect life: She's a suburban mom and magazine editor who still has time to take spin classes and go on coffee runs with her gal pals. But when her husband quits his job, she decides to work for a startup company that feeds on her love of books. Before you say Bridget Jones, Alice's tale centers on a woman's domestic, middle class life, and that often elusive idea of work-life balance. If you've ever had to think about trying to have it all, you might just find something in Elisabeth Egan's fun read. — Loren Evangelista-Agaloos, managing editor
ADVERTISEMENT - CONTINUE READING BELOW
Available at National Book Store
Recommended Videos
Load More Stories