10 Creepy Books That Will Keep You Up All Night
This is definitely not a cure for insomnia.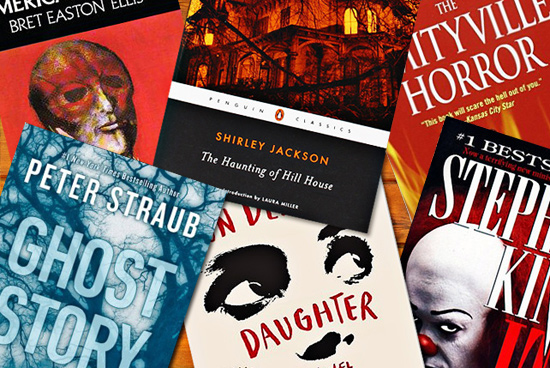 (SPOT.ph) Literature is the cheapest form of travel, they say. Novels take you to other parts of the world, different moments in history, and even dimensions beyond reality. They bring you laughter, inspire happiness, and make you believe in love. Then there are those that can keep you up all night, such as tales of the paranormal to ones based on real life.
Here are just some of the titles you'd want to get your hands on...if you have no plans of sleeping.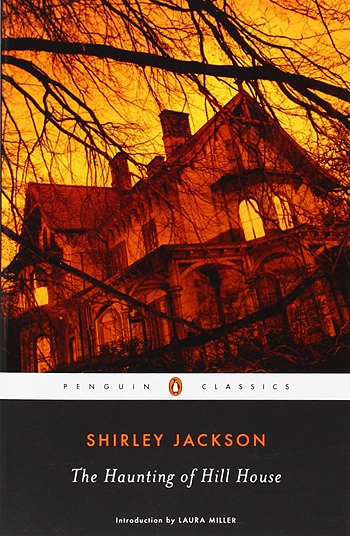 The Haunting of Hill House by Shirley Jackson (P599)
Regarded by critics and writers as a book that revolutionized modern ghost stories, Haunting of Hill House relies on terror rather than horror. It utilizes not only the mystery of the 80-year-old Hill House but also the complexities of the characters, namely: Dr. John Montague, a paranormal investigator; Eleanor Vance, a young woman with a knack for anything supernatural; Theodora, a bohemian artist; and Luke Sanderson, the young heir to the mansion. The four characters examine the labyrinthine design of Hill House which is not only full of ghosts but also has a troubling effect on Eleanor's declining mental health.
ADVERTISEMENT - CONTINUE READING BELOW
Available at Fully Booked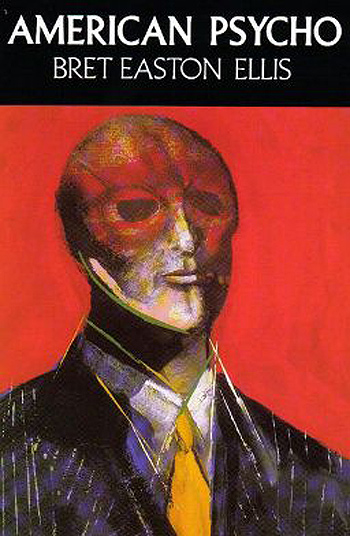 CONTINUE READING BELOW
Recommended Videos
American Psycho by Bret Easton Ellis (P349)
Sometimes, the most harrowing monster lies deep in your mind. That's the context of Ellis' American Psycho. The book's lead character, Patrick Bateman, is a Wall Street yuppie who finds murder as his escape from the daily grind. He tortures a homeless man, amputates a dog, and even gets his hand on a chainsaw. It is a twisted satire on upper-class living, also known as the "one percent," and the madness brought about by alienation and an existential crisis.
Available at National Book Store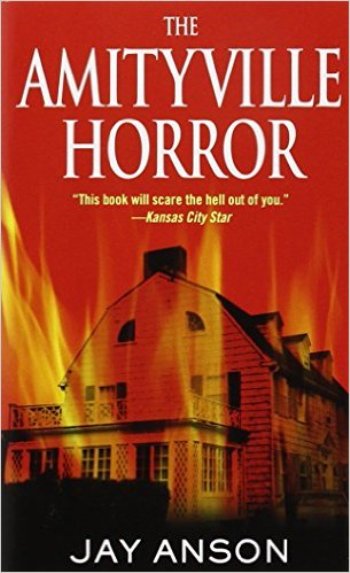 ADVERTISEMENT - CONTINUE READING BELOW
The Amityville Horror by Jay Anson (P335)
Several controversies surrounded Amityville Horror when it was first published: First, that it was based on a true paranormal incident in New York, which was then followed by lawsuits that questioned the book's truthfulness. The story follows the Lutz family and their newly purchased house at 112 Ocean Avenue, bought for the bargain price of U.S. $80,000. As it turns out, the six bedroom-mansion is the scene of the horrific DeFeo murders.
Available at Fully Booked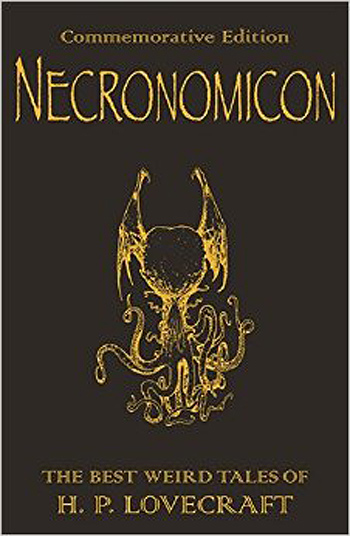 Necronomicon: The Best Weird Tales of H.P. Lovecraft (P1,499)
American author H.P. Lovecraft is known as one of the most important horror writers of the 20th Century, a recognition he received posthumously. Necronomicon is a collection of his "weird" tales that were originally written for the pulp magazines of the 1920s and 1930s. The volume presents his most harrowing stories, from horror, to science fiction, and cosmology.
ADVERTISEMENT - CONTINUE READING BELOW
Available at Fully Booked
Blindness by José Saramago (P315)
Not really a horror or a ghost story, Blindness makes the reader uneasy by presenting the monstrosity of a widespread epidemic called "white blindness." Those affected by the disease are brought to an empty mental hospital which is eventually controlled by criminal elements. One eyewitness lives to tell the story of this nightmare.
Available at National Book Store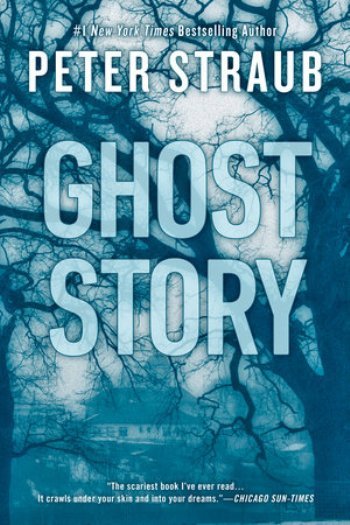 ADVERTISEMENT - CONTINUE READING BELOW
Ghost Story by Peter Straub (P516.19)
Declared by renowned fictionist Stephen King as the finest of its kind in 1981, Ghost Story follows a different format in storytelling. It takes place in a fictional town in New York and is told by five old men who call themselves the "Chowder Society." Think Are You Afraid of the Dark? except the protagonists murdered a young woman during their younger days.
Available at National Book Store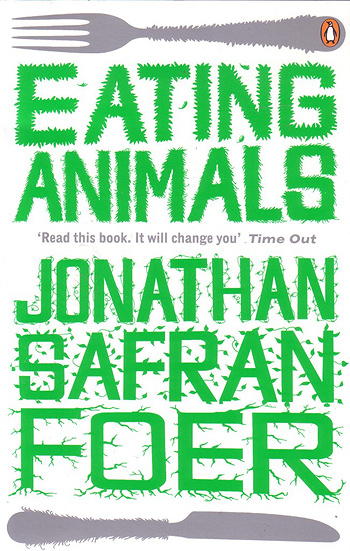 Eating Animals by Jonathan Safran Foer (U.S. $11.43 paperback on Amazon)
This non-fiction novel presents the world inside slaughterhouses, factories, and commercial fisheries. It describes in gruesome detail how cows are consistently "bled, dismembered, and skinned while conscious." Reading it is definitely creepy, but eating steak right after would be creepier.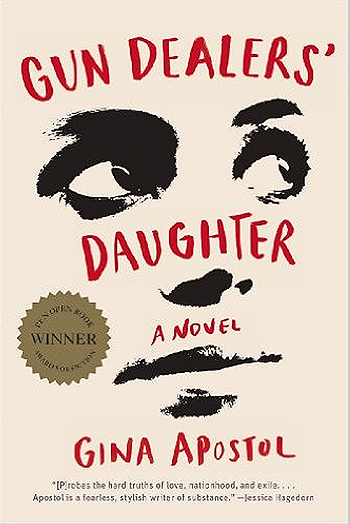 ADVERTISEMENT - CONTINUE READING BELOW
Gun Dealers' Daughter by Gina Apostol (P395)
What could be more tormenting than an account of the heinousness of the Martial Law era? In Gun Dealer's Daughter, Filipina writer Gina Apostol uses unforgettable imagery to deliver the riveting truth of Marcos' tyranny. It follows Soledad Siliman, a rich girl turned communist rebel, and how she pieces together the gruesome narrative of the often ignored chapter of Philippine history. If her story won't keep you up all night, we don't know what will.
Available at National Book Store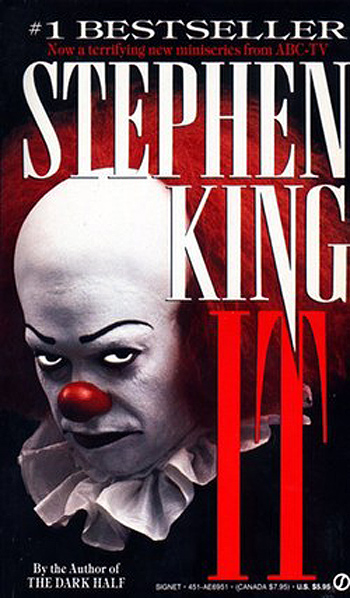 It by Stephen King (U.S. $9.99 e-book or U.S. $11.89 paperback on Amazon)
It produced King's most iconic monster—an evil clown that kills kids. More than the scary mask, this interdimensional being lurks around memories, dreams, and the physical town of Derry, Maine. What could be creepier than a mascot that can make an entire neighborhood forget about its atrocities?
ADVERTISEMENT - CONTINUE READING BELOW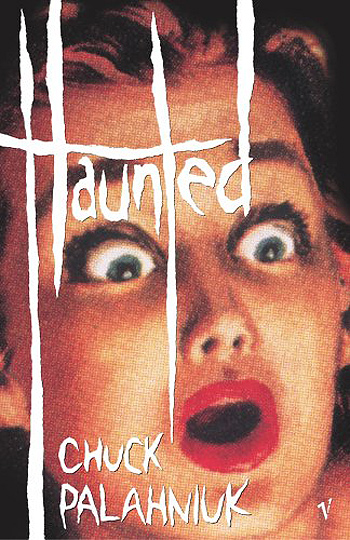 Haunted by Chuck Palahniuk (P645)
Palahniuk presents the eerie and grotesque through 23 short stories that work well as a whole novel. The stories are told from the point of view of people who answer an ad headline which reads "Artists Retreat: Abandon your life for three months." Little do they know that this retreat takes place in an old theater where heat, power, and food are limited and desperation abounds.
Available at National Book Store
Also read:
10 Great Books to Kick Off Your 2016
10 Books That Will Take You Around the World
Share this story with your friends!
---
Help us make Spot.ph better!
Take the short survey
Load More Stories