Seryoso o Biro: 4 Important Issues Rodrigo Duterte Should Clarify
Because sometimes, we're not sure what you really mean, Mr. President.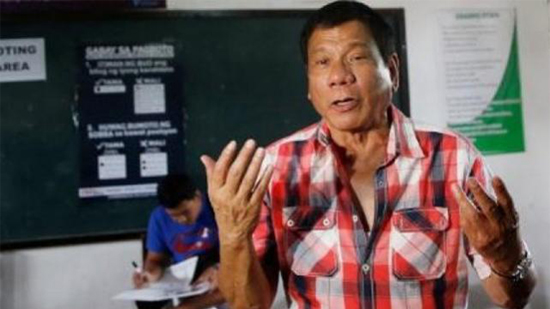 (SPOT.ph) Incoming president Rodrigo Duterte is known for his over-the-top statements, vulgarity, and, sometimes, preposterous comments. He has even advised Manila-based reporters to consult their Davao-based colleagues when in doubt about what he says. "Ako, palabas-masok ako sa bipolar. One moment seryoso ako, one moment tatapunan ko kayo ng biro," he said in a press conference on May 25. He also retracted a number of his remarks—from not running for president, to the issue on his alleged BPI account.
Just today, June 1, Philippine media groups expressed outrage over his remark saying journalists deserve to be assasinated if they're engaged in corrupt activities. The issue has even reached foreign media. "Just because you're a journalist you are not exempted from assassination, if you're a son of a b***," he commented when asked about the problem of media killings in the country. "The example here is [Jun] Pala. I do not want to diminish his memory but he was a rotten son of a b***. He deserved it." Jun Pala, a journalist and vocal critic of Duterte, was murdered by gunmen on a motorcyle in Davao in 2003.
ADVERTISEMENT - CONTINUE READING BELOW
We're still trying to figure out if the above statement, like the following, were made in jest or should be taken seriously. So far we've come to know the president-elect as quite an unpredictable leader, to say the least.
On loyalty and friendship
People have been asking the president-elect which cabinet position he would give to Vice president-elect Leni Robredo. "Alam mo, wala ako talaga. I am non-committal ako diyan. You know why? Kilala ko si Bongbong Marcos, I do not want to hurt him. Si Leni, she should understand that she belongs to the opposite side. There is no law that exists that is a compelling reason for her to be a member of the Cabinet," he said in a press conference in Davao City on Tuesday, May 31.
Ten days prior, he told reporters in an interview, "Let me be very clear, my friendship with my friends ends where the interest of the country begins. I would as much as possible make you happy if you are my friend, but I will not allow anybody to (lend) color (to) my decisions in government. From now on, it is always the interest of the people of the Republic of the Philippines that counts, period."
On February 19, he made a statement regarding his bond with the Marcoses during his visit to the Mariano State University in Batac City. "Speaking of loyalty and friendship, I am proud to say that my father was a close ally of President Marcos until his death," he said. We all know how deep that loyalty and frienship is, it's six feet deep.
ADVERTISEMENT - CONTINUE READING BELOW
On what he wants to do about crime
Duterte was firm on his commitment that he will end crime in just a short time despite criticism. "If elected president, give me about three to six months, I will get rid of corruption, drugs and criminality," he said in February.
In a campaign rally in Taguig on April 11, he said, "I cannot really stop as in stop (crime). For as long as there is society, and there are men and women and children in society, there will always be crime."
On putting together a diverse Cabinet
When Duterte's transition team said that the incoming president expressed his desire to follow Prime Minister Trudeau's Cabinet in Canada, a lot of people were excited. The foreign leader's team is composed of experts in their respective fields (i.e. the Minister of Health is a medical doctor, while the Minister of Environment and Climate Change is a social justice lawyer). It also has an equal number of men and women.
Meanwhile, in the recently-formed Duterte Cabinet, only three of the 32 key positions were given to women. These are former national treasurer Leonor Briones as Secretary of the Department of Education; Judy Taguiwalo, professor at the College of Women and Development Studies at the University of the Philippines, as Secretary of the Department of Social Welfare and Development; and former Immigration chief Andrea Domingo as chief executive officer of the Philippine Amusement and Gaming Corporation.
On Philippine relations with China
Duterte said in a press conference in Palawan on April 10, "Pareho kami ng China. They claim it, I am insisting it is ours, period. Hindi ako maniwala sabihin ng tribunal na: 'O Philippines, ganito...' No, no, no. To hell with you guys." In the same conference, however, he told reporters that he's open to back down on the sea dispute. He said, if China will "build me a train around Mindanao, build me train from Manila to Bicol...build me a train [going to] Batangas, for the six years that I'll be president, I'll shut up."
ADVERTISEMENT - CONTINUE READING BELOW
During the third PiliPinas Debates 2016 on April 24, Duterte claimed that should China insist on their ownership of the West Philipipne Sea and Scarborough Shoal, he would ask to be dropped off on the island where he would plant a Philippine flag, then tell them: "This is ours and do what you want with me." This could very well be a scene from an action movie.
On Monday evening, May 30, Chinese President Xi Jinping expressed hopes "to push Sino-Philippine relations back onto a healthy development track" after sending a congratulatory message to the incoming president of the Philippines. To this, Duterte described the foreign leader as "a great president," which could be the start of warm relations between the two countries.
Also read:
5 Times Rodrigo Duterte Took Back What He Said
10 Things You Didn't Know About Rodrigo Duterte
Load More Stories