John Lloyd Cruz wins big at New York Asian Film Festival + more things you might have missed today
Taylor Swift and Calvin Harris call it quits, Palace may soon have a complaint center, and more.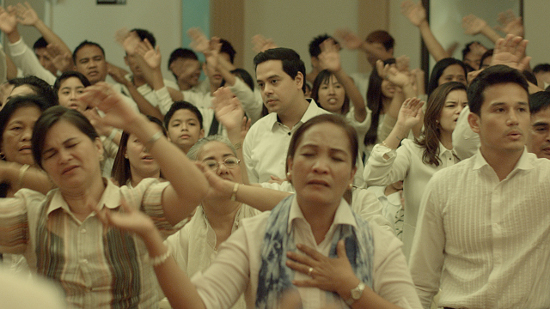 (SPOT.ph) Busy day, Spotters? We quickly recap 10 things you might have missed while you were off the radar.
1. John Lloyd Cruz wins big at New York Asian Film Festival
Congratulations are in order for John Lloyd Cruz, who is the first Filipino and Southeast Asian actor to win the Star Asia award from the 15th New York Asian Film Festival. Cruz was recognized for his role in Erik Matti's Honor Thy Father, alongside two other recipients, Miriam Yeung from Hong Kong and Lee Byung-hun from South Korea. He is expected to attend the festival, which will run from June 22 to July 25.
ADVERTISEMENT - CONTINUE READING BELOW
CONTINUE READING BELOW
Recommended Videos
2. Taylor Swift and Calvin Harris call it quits
After 15 months of dating, Taylor Swift and Calvin Harris have reportedly called it quits. The two celebrated their first anniversary together in March. However, a report from People Magazine said that there was "no drama" between them and "things just don't work out sometimes." Shake it off, Taylor!
3. Star Wars: Rogue One conducts reshoots to change tone
According to The Hollywood Reporter, the upcoming Star Wars prequel may be in trouble. After Rogue One was screened for Disney executives, who felt that the "war movie" tone clashed with the "classic" Star Wars feel, the film is set to begin "expensive" reshoots to "lighten the mood." Directed by Gareth Edwards (Godzilla), Rogue One is set before the events of the original 1977 film, and stars Felicity Jones, Diego Luna, and Forest Whittaker.
4. Brie Larson is the frontrunner for Captain Marvel
After winning Best Actress at the most recent Ocars, Brie Larson is now headed to the Marvel Cinematic Universe. The actress is reportedly in talks to play Captain Marvel in an upcoming standalone film. No director is currently on board, but Larson is the studio's first choice for the role and she's "leaning toward playing the part."
ADVERTISEMENT - CONTINUE READING BELOW
5. Boy rats out father for running a red light
A five-year-old boy from Massachusetts called 911 after his father went past the red light on their way to a car wash. After the dispatcher determined that there was no real emergency, he asked the kid to pass the phone to his father. The father apologized and the two cordially ended the conversation.
6. Facebook apologizes for taking down anti-Marcos post
Facebook has restored the account of TV5 anchor Ed Lingao after barring him from posting for 24 hours. This is in connection with his two posts that were said to have "violated Facebook community standards." Lingao's first post was about Ferdinand Marcos' possible burial at the Libingan ng mga Bayani, while the other was a repost after the original was deleted. The Facebook Community Team later sent him a message saying that the takedown was a mistake and that they "sincerely apologize for this error."
ADVERTISEMENT - CONTINUE READING BELOW
7. Duterte admin should focus on irrigation, DAR Sec. Alcala says
Outgoing Department of Agriculture (DAR) Sec. Proceso Alcala said in an interview with GMA News Online that the next administration should focus on irrigation. "Sa agriculture po talagang tubig, patubig naman po talaga ang kailangan," he said. The next Agriculture chief should also take the necessary steps in achieving rice self-sufficiency for the country. President-elect Rodrigo Duterte has appointed former North Cotabato governor Emmanuel Piñol as the next Agriculture Secretary.
8. Palace may soon have a complaint center
Incoming Cabinet Secretary Leoncio Evasco Jr. said on Thursday, June 2, that President-elect Rodrigo Duterte might do surprise rounds to help eliminate red tape in local government units. In line with the new administration's commitment to stop corruption, Evasco has proposed that a separate complaint and action center that directly communicates with the Office of the President be set up. "[...] the Office of the President will come up with a mechanism that will convey all the complaints to the respective local government units (LGUs) and check whether these complaints are acted upon," Evasco said.
ADVERTISEMENT - CONTINUE READING BELOW
9. 10 Irresistible New Places in Manila for the Chicken-Obsessed
We just can't say no to chicken. From classic wings to healthier takes on the poultry, we round up 10 new places that will sate your chicken cravings.
10. 10 Fresh Tunes to Listen to This June
Not sure what to listen to on your way home? We've got new songs from Adele, Silent Sanctuary, Justin Timberlake and more to keep you company throughout the rainy month of June.
Load More Stories