Exes Bea Alonzo, Gerald Anderson share sneak peek of new movie + more things you might have missed today
John Boyega joins Pacific Rim 2, UN rapporteurs call out Duterte, and more.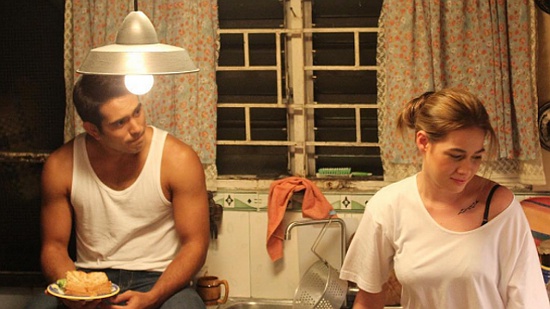 Photo via Gerald Anderson's Instagram account
(SPOT.ph) Busy day, Spotters? We quickly recap 10 things you might have missed while you were off the radar.
1. Exes Bea Alonzo and Gerald Anderson share sneak peek of new movie
It looks like there's no bad blood between former couple Bea Alonzo and Gerald Anderson. On Monday, June 6, the latter shared a photo of the two of them filming their upcoming romance flick under Star Cinema. Plot details are still under wraps for now, but we do know that it's directed by Dan Villegas, who has helmed successful romance films like Walang Forever, Always Be My Maybe, and English Only, Please.
ADVERTISEMENT - CONTINUE READING BELOW
CONTINUE READING BELOW
Recommended Videos
2. Zootopia hits U.S. $1 billion worldwide
Disney has announced that its animated film, Zootopia, crossed the U.S. $1 billion mark at the global box-office. This makes it the studio's second billion-dollar movie (the first being Captain America: Civil War). Zootopia is only one of four animated films that have earned a billion dollars, the other three being Frozen, Minions, and Toy Story 3.
3. The Force Awakens' John Boyega joins Pacific Rim 2
Star Wars: The Force Awakens breakout star John Boyega is adding another sci-fi film to his filmography. This time, he will star in the sequel to Guillermo del Toro's 2013 hit, Pacific Rim, as the son of Idris Elba's character. Del Toro won't be directing the new movie, but he handpicked Steven S. DeKnight to helm the sequel. "The Pacific Rim universe will be reinforced with him as a leading man as it continues to be a multicultural, multi-layered world," said del Toro. "'The World saving the world' was our goal and I couldn't think of a better man for the job."
ADVERTISEMENT - CONTINUE READING BELOW
4. Burger King unveils the Whopper Burrito
Before you get too excited, this new mashup is only available at Hermitage in Pennsylvania...and as a test run. The fast food chain dubbed it the "Whopperito," and it will have all the ingredients of a Whopper, but in a flour tortilla. If the experiment sells well, the company may sell the dish in other branches around the U.S.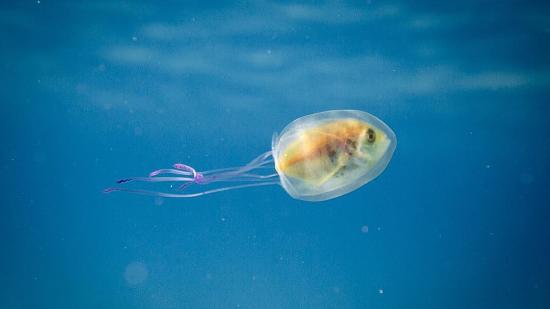 ADVERTISEMENT - CONTINUE READING BELOW
Photo from @discoverocean
5. Photo of a fish inside a jellyfish is surreal
DiscoverOcean posted on Instagram a rare photo of a little fish trapped inside a translucent jellyfish. It was captured by Australian photographer Tim Samuel who first shared the image on his own Instagram account in December. The entry has received almost 20,000 likes as of writing.
6. High-tech, low-budget tunnel system to aid local farmers and fishermen
As part of the Philippines Integrated Trackway System project, Philtrak Inc. head Francis Yuseco suggested the construction of an integrated network of open surface tunnels across the Philippines. It is projected to cost about P170 billion, just about 2% of the budget typically allocated for railway systems with a similar scale. The tunnel system will cater to "specifically designed" passenger vehicles, cargo freights, and farmer and fishermen-owned vans. The project will also create self-sufficient towns near the tunnels to encourage families to move back to their respective provinces.
ADVERTISEMENT - CONTINUE READING BELOW
7. UN rapporteurs say Duterte's comments are "unbecoming of a leader"
David Kaye and Christof Heyns, independent rapporteurs of the United Nations' Human Rights System, condemned president-elect Rodrigo Duterte's remark that corrupt journalists should not be "exempted from assassination." "These comments are irresponsible in the extreme, and unbecoming of any leader, let alone someone who is to assume the position of the leader of a country that calls itself democratic," said Heyns. United Nations Special Rapporteurs are volunteers who often conduct fact-finding missions to investigate allegations of human rights violations.
8. Outgoing PNP chief shrugs off Duterte's allegations
Philippine National Police Dir. Gen. Ricardo Marquez told reporters that there's no evidence on the alleged involvement of police officials in drug trafficking as claimed by president-elect Rodrigo Duterte. The official added that they have deployed special teams for the investigation. During his thanksgiving party in Davao City on Saturday, June 4, Duterte warned three unnamed "generals in Crame to resign."
ADVERTISEMENT - CONTINUE READING BELOW
9. 10 Award-Winning Performances in Pinoy Movies
Jaclyn Jose isn't the only Filipino actress making waves in the international movie scene. Here are 10 other local actors who have been recognized worldwide for their compelling and memorable performances.
10. 10 Stages of Stress When Using a Public Restroom
When nature calls, it's not always at the most convenient of times. Especially when your only option is to pop into a public restroom.
Load More Stories