PAL clarifies incident with Karlie Kloss + more things you might have missed today
Vina Morales alleges her ex "forcibly detained" their daughter, cherry blossoms to bloom in Benguet, and more.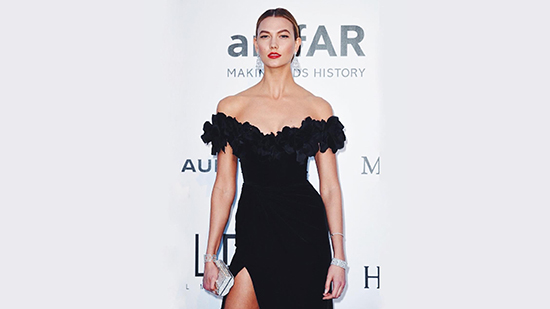 Photo from @karliekloss
(SPOT.ph) Busy day, Spotters? We quickly recap 10 things you might have missed while you were off the radar.
1. PAL clarifies incident with Karlie Kloss
Philippine Airlines made headlines yesterday, June 7, when supermodel Karlie Kloss expressed her dismay over their "rude and disrespectful" customer service. In a statement sent to GMA News Online, PAL said there was "no deliberate intention to cause her disservice," and explained that Kloss arrived late at the check-in counter. "Flight departure time was at 12:15 a.m. and counters closed at 11:15 p.m. Ms. Kloss arrived at 11:40 p.m," said the statement. "As a matter of policy, the PAL check-in counters at JFK International Airport close one hour before [the] estimated time of departure." Doesn't really explain why their customer service has to be "rude and disrespectful," we'd like to point out.
ADVERTISEMENT - CONTINUE READING BELOW
CONTINUE READING BELOW
Recommended Videos
2. Vina Morales alleges her ex "forcibly detained" their daughter
The camp of Vina Morales has filed a complaint against her ex, businessman Cedric Lee, for "forcibly detaining" their daughter for nine days in May. The former couple originally had a visitation agreement that stated Lee could only visit their daughter on Saturdays, but he claimed that Morales had violated their agreement and owed him 10 days. "During the eight days I was with Ceana, my lawyers were constantly in touch with [Morales'] lawyer and family. They knew when I was going to take my daughter home," he said.
3, Watch celebrities pay tribute to Prince on his birthday
W Magazine has recruited some of your favorite celebrities to pay tribute to the late music legend Prince, who would have turned 58 on June 7. Stars like Cindy Crawford, Chris Evans, Ethan Hawke, Kit Harington, and Julia Louis-Dreyfus performed unique renditions of Prince's hits, from dramatic readings to just all-out belting.
ADVERTISEMENT - CONTINUE READING BELOW
4. Broadway's Hamilton gets a porn parody
A porn website called WoodRocket is reportedly working on a parody of the popular Broadway play, Hamilton. Its name? Hamiltoe. Casting has just begun for the parody, but WoodRocket producer Lee Roy Myers is already calling it "revolutionary," saying, "It will be the first hip-hop porn musical spoofing a Broadway show, celebrating a historical figure. And it will have anal sex." Good to know.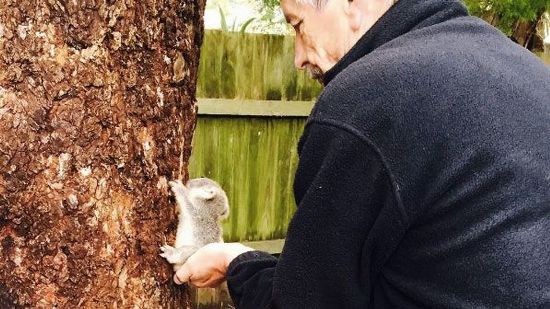 ADVERTISEMENT - CONTINUE READING BELOW
Photo by Louise Haynes via ABC News
5. This baby koala will melt your heart
Australian Louise Haynes found a little koala in a chicken pen after a storm hit the east coast of the country. It seemed that the baby animal had fallen from a tree, with her mother not seeing anything. "Once she is separated from mom, that's it," Simone Aurino of Hunter Koala Preservation Society Care and Rescue explained. "She will be a hand-raised joey. She will move through all stages of development with her foster mom. Once she is weaned, she will be put into a kindergarten situation with other young koalas to learn to be a big girl koala."
6. The country's first cherry blossoms to bloom in Benguet
Over 30 cherry blossoms and other kinds of trees from Japan were planted in Atok, Benguet on Monday, June 6 to celebrate the 40th anniversary of sisterhood ties between Japan's Kochi prefecture and Benguet province. About a three-hour drive from Baguio City, the mountaintop's temperature is just right for the sakura trees to grow.
ADVERTISEMENT - CONTINUE READING BELOW
7. Duterte tells UN rapporteurs to 'get some sleep'
"Go home and get some sleep. You are overworked and sound beat. Your statement is anchored on the wrong premise," incoming President Rodrigo Duterte said in a statement addressed to David Kaye and Christof Heyns, independent rapporteurs of the United Nation's Human Rights System. The two earlier commented that the new president's statement on corrupt journalists are "unbecoming of a leader."
8. Congress passes bill penalizing texting while driving
The Anti-Distracted Driving Act authored by Catanduanes Rep. Cesar Sarmiento is expected to be forwarded to the Palace soon for outgoing President Benigno Aquino III's signature. The bill regulates the use of communication devices or electronic gadgets while driving. Should the president sign it into law, a fine of P5,000 will be imposed on violators for the first offense, P10,000 for the second offense, and P15,000 for the third offense.
9. PHOTOS: 10 Metro Manila Roads, Then and Now
ADVERTISEMENT - CONTINUE READING BELOW
Believe it or not, there was a time when Metro Manila wasn't littered with pollution and unbearable traffic. Take a step back in time and see the Metro's roads when they were a sight to behold.
10. Theater Preview: 10 Plays and Musicals to Watch in Manila
It may be the middle of the year but theater companies like 9 Works Theatrical, Twin Bill Theater, and Repertory Philippines are still cooking up great things, and we can't wait.
---
Help us make Spot.ph better!
Take the short survey
Load More Stories