Can you guess the name of Drew Arellano and Iya Villania's baby? + more things you might have missed today
Game of Thrones' Season 6 finale will be the longest episode yet, Baguio City goes solar to beat pollution, and more.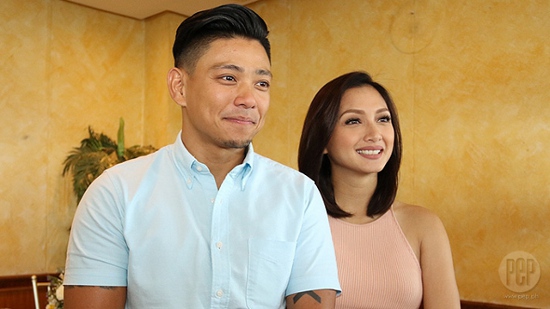 Photo via PEP.ph
(SPOT.ph) Busy day, Spotters? We quickly recap 10 things you might have missed while you were off the radar.
1. Drew Arellano, Iya Villania reveal baby name
In an interview with PEP.ph, Drew Arellano revealed that he and Iya Villania will be naming their baby boy Antonio, after the forner's late father. "It was very emotional for me because when [we] found out that it was going to be a boy, of course, you know, unang pumasok sa isipan ko 'yong daddy ko who passed away three years ago," he said. The long-time showbiz couple are expecting their first baby together. Villania is reportedly set to give birth in about 10 weeks.
2. Game of Thrones' Season 6 finale will be the longest episode yet
HBO has confirmed that the season finale of Games of Thrones will be the longest episode yet, with a running time of 69 minutes. Fans are also buzzing about the show's ninth episode, entitled "The Battle of the Bastards," as it confirms the epic Jon Snow versus Ramsay Bolton face-off that the series has teased all season. Episode 9 airs on June 20 (Monday morning), while the season finale airs June 27 (Monday morning).
3. Ed Sheeran sued for U.S. $20 million over copyright claims
Ed Sheeran's 2014 hit, "Photograph," has gotten the singer into trouble. A U.S. $20 million lawsuit alleges that the ballad copies a song by Matt Cardle, winner of the 2010 season of The X Factor. The lawsuit claims that Sheeran's track "note-for-note" copies the song "Amazing," which was written by Martin Harrington and Thomas Leonard in 2009. "The similarity of words, vocal style, vocal melody, melody, and rhythm are clear indicators," it said. In February 2016, a Sydney-based studio called Éire Creative even published a YouTube video comparing the similarities. So far, Sheeran has yet to release a statement.
ADVERTISEMENT - CONTINUE READING BELOW
4. Twitter co-founder's Twitter account gets hacked
In an ironic twist, Twitter co-founder and former CEO Evan Williams...got his Twitter account hacked. A hacking group called OurMine (who earlier claimed responsibility for hacking into Facebook CEO Mark Zuckerberg's social media accounts) took credit for posting a now-deleted tweet on Williams' Twitter account. The two tech figures aren't alone; other notable personalities that have been recently hacked include the National Football League and musicians Drake and Lana Del Rey.
5. Richard Branson catches employee sleeping on the job
English business magnate and Virgin Group founder Richard Branson traveled to the company's Australian office and found an employee sleeping on the job. What did he do? He took a photo with him, of course, and blogged about it. "To be fair, he was on standby, getting some much needed rest," he clarified.
CONTINUE READING BELOW
Recommended Videos
6. Baguio City goes solar to beat pollution
Solar tricycles and buses may soon ply the streets of the summer capital of the Philippines, Baguio City. The project is a partnership between non-government organization Glad to be Green and Australian solar energy company Star-8. Baguio City Mayor Mauricio Domogan gave Glad to be Green two months to demonstrate and try out both vehicles before a possible city-wide implementation.  
7. P50-M bounty for Bato dela Rosa and Duterte
Incoming Philippine National Police head Chief Supt. Ronaldo "Bato" dela Rosa revealed that some elements have offered P50 million for killing him and incoming President Rodrigo Duterte. He did not mention who may be behind the supposed contract killing, but it could be a possible response to the new administration's campaign against drug lords and peddlers.
ADVERTISEMENT - CONTINUE READING BELOW
8. Four new elements on periodic table named
Nihonium (Nh), moscovium (Mc), tennesine (Ts), and oganesson (Og) are the names of the newest elements on the periodic table. These, however, are just temporary nomenclature as they're still up for review until November 8, 2016. Completing the seventh row of the periodic table, they were formerly known by their atomic numbers 113, 115, 117, and 118. The International Union of Pure and Applied Chemistry invites the public to give feedback regarding the names through the Union's website.
9. 10 Things Only '90s Students Would Know
Kids today probably have a completely different school experience as things become more high-tech. We didn't have it that easy back then, but it was definitely a lot more memorable and fun. We round up things we used to do in school for a quick throwback session.
10. 10 Restaurants Your Dad Will Love
Treat your dad to something extra-special on Father's Day. We list 10 delicious places that your dad will love, from budget-friendly options to more indulgent choices.
---
Help us make Spot.ph better!
Take the short survey
Load More Stories