10 Books We're Loving Now
Good reads you'll find hard to put down!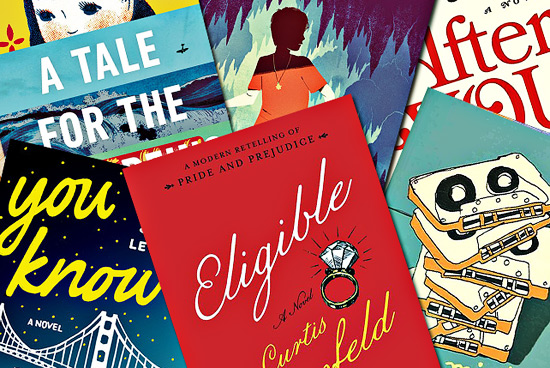 (SPOT.ph) Ever find yourself stuck at home, bored, while all your friends are off exploring the world? Sometimes, all you need is a cup of coffee and good book to go on a quick (or an extended) getaway! Whether you want to be whisked away in a romantic novel or immersed in a whole different universe, there's a book that will definitely take you to a different place even just for a while...like these ones that we can't seem to put down!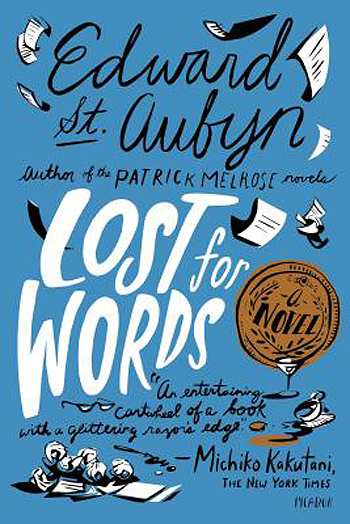 ADVERTISEMENT - CONTINUE READING BELOW
Lost for Words by Edward St. Aubyn ($14.49)
Brilliant young writer Katherine Burns is a sure win for the Elysian Prize for literature...except that her publishing company has mistakenly sent a cookbook to the committee instead of her novel. What happens next is the plot of this funny, insightful book filled with interesting multi-dimensional characters and unexpected twists. — Joanna Manalastas, editor-in-chief
Available at Amazon.com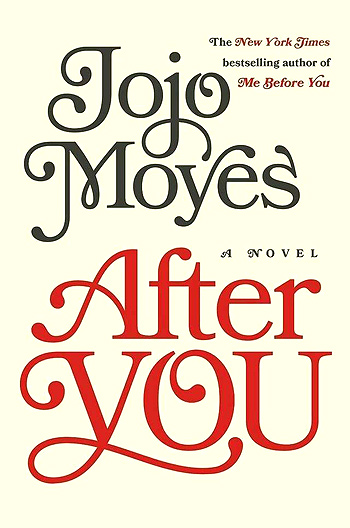 After You by Jojo Moyes (P755)
I'm sure by now you've read the first installment, which is now on the big screen. Me Before You Definitely leaves a lot of curious questions, but Jojo Moyes gives us an answer in the second book. Louisa Clarke is living her life the way Will Traynor told her to, but it's not as easy as he made it seem to be. Louisa is going through the motions...until an accident jumpstarts her life back on track. — Sasha Lim Uy, Eat + Drink section editor
ADVERTISEMENT - CONTINUE READING BELOW
Available at major bookstores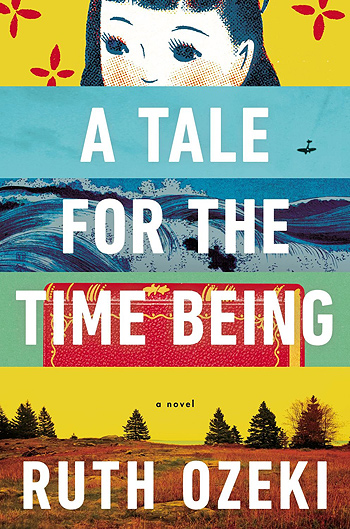 A Tale for the Time Being by Ruth Ozeki (P555)
This novel starts in Tokyo, with the self-conscious diary entry of a teenager named Nao. To escape from loneliness, she decides to write about her great grandmother, an aging Buddhist nun. Meanwhile in Canada, there's Ruth, a writer who finds a lunchbox on the beach which contains a collection of Japanese letters and an old watch. Their lives intertwine as Ruth gets sucked into Nao's life and that of her great grandmother's. If you're a big fan of writing and storytelling, then you'll find much to love in Ozeki's moving tale. — Loren Evangelista-Agaloos, managing editor
Available at Fully Booked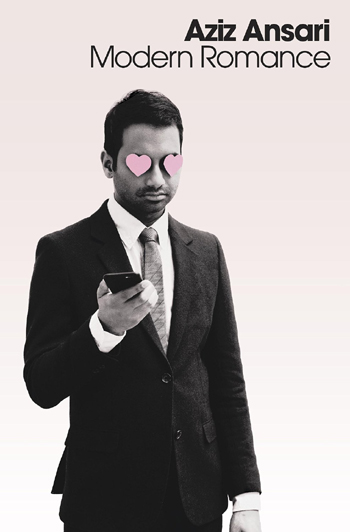 ADVERTISEMENT - CONTINUE READING BELOW
Modern Romance by Aziz Ansari (P550)
Funnyman Aziz Ansari is best known for his roles in great TV comedies like Parks and Recreation and Master of None. He takes his knack for relatable humor, and translates it into a book that navigates the woes of modern dating...helpfully backed by real academic data from Eric Klinenberg, a sociology professor at New York University. Modern Romance is a page-turning hybrid of facts, in-depth relationship research studies, and plenty of comedy. — Aimee Dacanay, staff writer
Available at Fully Booked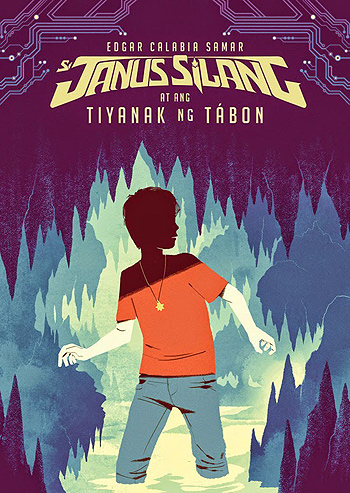 Janus Silang Series by Edgar Calabia Samar (P170 to P195/book)
Readers often compare Edgar Calabia Samar's Janus Silang to Harry Potter, but they're completely different worlds. Janus, like any other boy in their neighborhood, loves to play the online RPG called "Tala" which features supernatural creatures from Philippine mythology such as the tiyanak, manananggal, pusong, and bagani. As it turns out, "Tala" is more than just a game. The first book, Si Janus Silang at ang Tiyanak ng Tabon, won the National Book Award in 2015. The third book, Si Janus Silang at ang Pitumpu't Pitong Pusong, is currently in the works and I can't wait to get my hands on it! — Christa I. De La Cruz, staff writer
ADVERTISEMENT - CONTINUE READING BELOW
Available at Fully Booked, National Bookstore, and Adarna House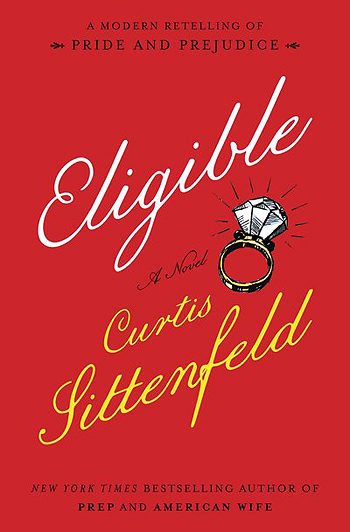 Eligible by Curtis Sittenfeld ($13.99)
If you're a Curtis Sittenfeld fan who discovered her through Prep (a coming-of-age novel from 2005 about a middle-class girl who finds herself at an exclusive boarding school), Eligible might feel like it was written by someone else entirely. It's described as a modern retelling of Jane Austen's Pride and Prejudice, after all, and somewhat echoes Austen's luxuriant prose aside from faithfully following the plot, now set in modern-day Ohio with sassy freelance magazine writer Liz Bennet as the protagonist. While it doesn't hold too many surprises, it's an entertaining read for those who want to see Darcy "reincarnated" as a neurosurgeon. — Joanna Manalastas, editor-in-chief
Available on iTunes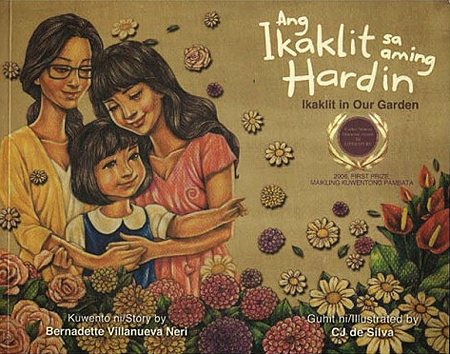 ADVERTISEMENT - CONTINUE READING BELOW
Ang Ikaklit sa Aming Hardin by Bernadette Villanueva Neri (P120)
Though Ang Ikaklit sa Aming Hardin was published four years ago, its story remains relevant especially today. Written by Bernadette Villanueva Neri, the children's book follows a little girl named Ikaklit (Bontoc word for sunflower) who has same-sex parents, Nay Daisy and Nay Lilia. She narrates how happy their family is and how they all surpassed the sad truth that people around them, like Ikaklit's classmates, still think that what they have is "not normal." This eye-opener is not just for kids, but for adults who want to teach children the value in recognizing all kinds of love. The book won first prize in the 2006 Carlos Palanca Memorial Awards for Literature. — Christa I. De La Cruz, staff writer
Available at UP Press, UP Center for Women's and Gender Studies, and Mt. Cloud Bookshop.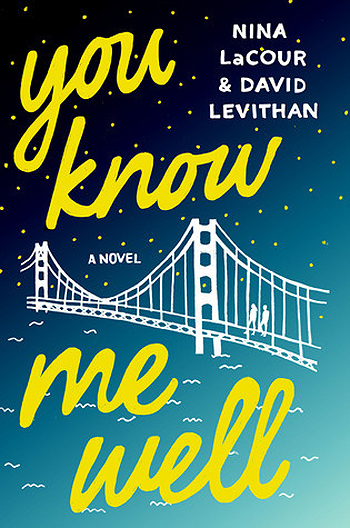 You Know Me Well by David Levithan and Nina LaCour (P539)
ADVERTISEMENT - CONTINUE READING BELOW
This unique story is told in two alternating chapters. It revolves around Mark and Katie—two lovesick strangers who meet on one crazy, unexpected night. Mark is gay and Katie is a lesbian. They gradually get to know each other even better than those who have known them forever. The two help each other overcome heartbreak, ruined friendships, and keep up with change in this fast-paced world. — Jamie Sanchez, editorial assistant
Available at Fully Booked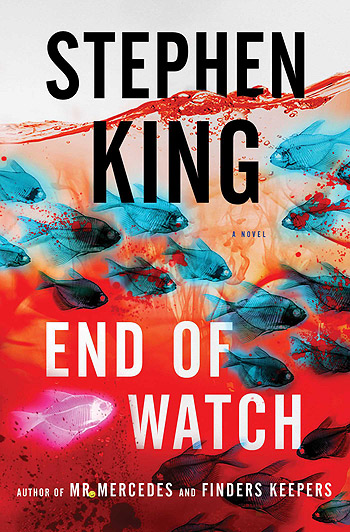 End of Watch by Stephen King (P1,320)
The legendary author finally gives closure to the Mercedes Killer mystery. The third and final installment to this gripping thriller shifts toward the supernatural, and makes you even more suspicious about everything that goes on around you. Could evil be lurking in the most unexpected places? — Sasha Lim Uy, Eat + Drink section editor
Available at major bookstores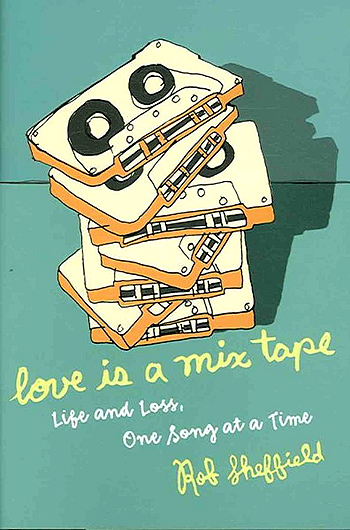 ADVERTISEMENT - CONTINUE READING BELOW
Love Is a Mix Tape by Rob Sheffield (P616)
Rob Sheffield, a veteran music journalist from Rolling Stone, tells the story about how his love for music led him to the love of his life, Renee. Sadly, she suddenly passed away after just five years of marriage. He documents their short-lived romance through the mixes they obsessively compiled together, from mixes for road trips to mixes for doing the dishes and even mixes to court each other. The result? A beautifully curated roster of tunes from Pearl Jam, Nirvana, Yo La Tengo, and more that serve as a window to a heartbreaking love story. — Aimee Dacanay, staff writer
Available at Fully Booked
Load More Stories