3 Reasons Why You Should (Willingly) Travel With Co-Workers
And we don't mean team-building!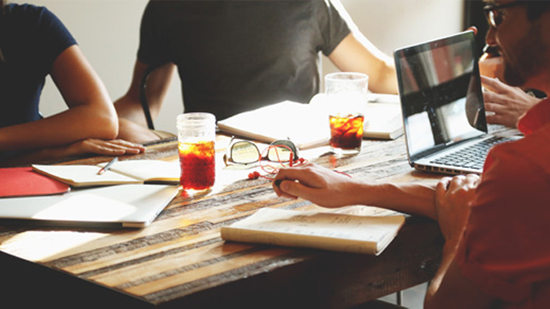 Everyone looks forward to going on a trip somewhere nice. Whether it involves being in a new town, city, or country, it can be lots of fun if you're with people you enjoy hanging out with. You might already have enough reason to travel with your friends, your boyfriend, and even your dog. So how about going on an adventure with your colleagues?
Because de-stressing is better with officemates.
You are with your officemates almost the entire day: They breathe in the same musty office air, endure the same freezing temperatures from the AC, and have the same KPIs, so chances are, they feel the same amount of stress as you do. Traveling with your colleagues allows you to talk about your feelings about work, discuss the challenges that you're facing, and how you can deal with them—while pigging out on lechon in Cebu or lounging by the shores of Alona Beach in Bohol.
Because you'll create memories that will make work lighter and easier to bear.
Aside from forming a strong bond with your officemates, traveling with them can build fond memories that you can look back on when the going gets tough in the workplace. You also have something fun to talk about during coffee and lunch breaks.
Because officemates can become your friends for life.
Traveling brings out the best in people, and it can also bring out the worst in them. Seeing both sides of your officemates will make you realize that they are also human like you. The more you know each other, the more you can relate with one another. And the more precious memories you have together, developing a friendship bound by trust and loyalty naturally follows.
ADVERTISEMENT - CONTINUE READING BELOW
Read the full article, "5 Reasons to Travel with Your Officemates," on TravelBook.ph. Minor edits were made by the SPOT.ph editors.
CONTINUE READING BELOW
Recommended Videos
---
Help us make Spot.ph better!
Take the short survey
Load More Stories