10 Books We're Loving Now
These pageturners will take you to a whole new world.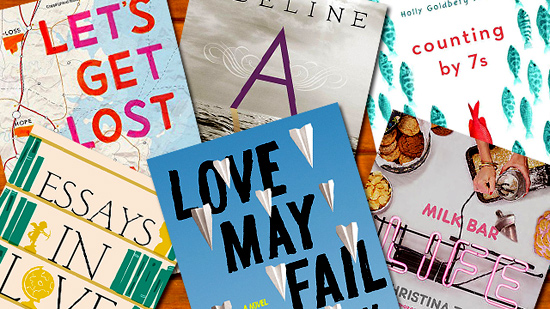 (SPOT.ph) Ever find yourself stuck at home, bored, while all your friends are off exploring the world? Sometimes, all you need is a cup of coffee and good book to go on a quick (or an extended) getaway! Whether you want to be whisked away in a romantic novel or immersed in a whole different universe, there's a book that will definitely take you to a different place even just for a while...like these ones that we can't seem to put down!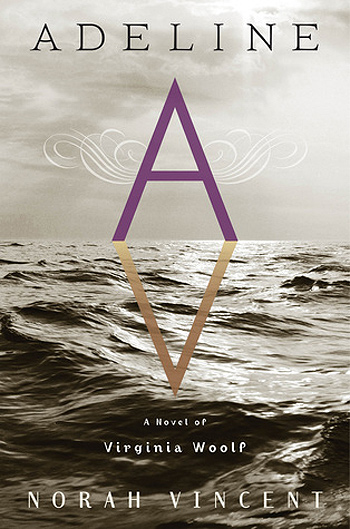 ADVERTISEMENT - CONTINUE READING BELOW
Adeline: A Novel of Virginia Woolf by Norah Vincent
I've been a fan of Virginia Woolf since I first read (and re-read) Mrs. Dalloway for one of my undergraduate classes, so this novel sort of brings me back to school. Adeline is a reimagined take on Woolf's life leading up to her end in the River Ouse, but it also features other literary geniuses in her life (such as the poet, T.S. Eliot). Although not as imaginative as The Hours, Vincent's take on the writer's life is an absorbing read for anyone who's been equally mesmerized with the Bloomsbury group as I have. — Loren Evangelista-Agaloos, managing editor
Available at Fully Booked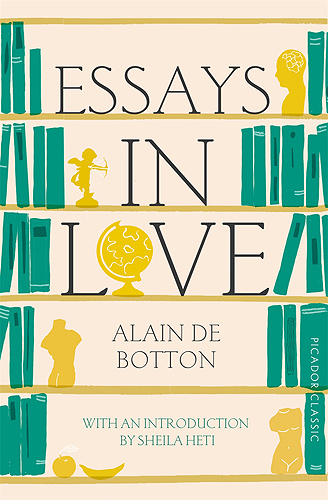 Essays In Love by Alain de Botton (P629)
Perfect for anyone who has ever fallen in love, this classic by Alain de Botton explores emotions that are often felt yet commonly misunderstood. The story revolves around a couple, from the moment they meet to the beginning of their love story—from first kiss, first fight, and heartbreak. It is told in a unique voice, with the eloquence of a novelist and the insights of a philosopher. This book is perfect if you want to understand emotions and the human heart. — Jamie Sanchez, editorial assistant
ADVERTISEMENT - CONTINUE READING BELOW
Available at Fully Booked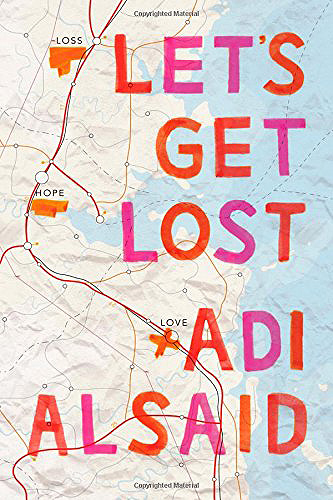 Let's Get Lost by Adi Alsaid (P359)
Adventure in all kinds is the theme that Adi Alsaid explores in this contemporary young adult novel. Leila is a teenage girl who goes on a road trip to see the Northern Lights, where she meets four strangers. While the book maintains an emotional depth, it's still a light read that will keep you turning the pages. Entertaining and fun, the real focus of the story is Leila's 4,268-mile journey where she goes on an epic adventure towards self-discovery, learning that the only way you'll ever find yourself is by getting lost. — Kyla Paler, editorial assistant
Available at National Book Store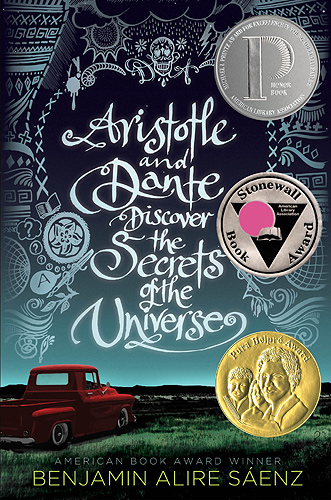 ADVERTISEMENT - CONTINUE READING BELOW
Aristotle and Dante Discover The Secrets of The Universe by Benjamin Alire Saenz (P385)
When their unlikely friendship is rekindled, Aristotle and Dante discover not just the woes of adolescence, but something about themselves that changes everything. This surprising page-turner will have you obsessed with learning what that secret is—only to find out that it's not that secret at all. — Sasha Lim Uy, Eat + Drink section editor
Available at Fully Booked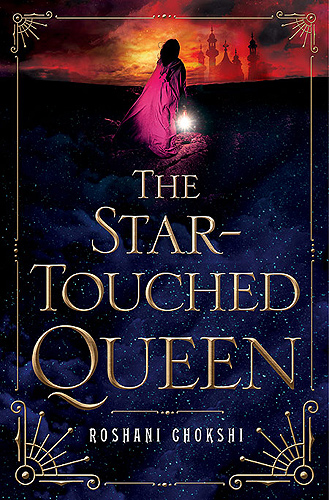 The Star-Touched Queen by Roshani Chokshi (P931)
Steeped in fascinating Indian folklore and mythology, this novel revolves around a princess named Maya, who has resigned herself to a life of scholarly pursuits. When she is forced to marry for political gain, she begins to suspect that her mysterious, new husband is not what he seems.— Aimee Dacanay, staff writer
Available at Fully Booked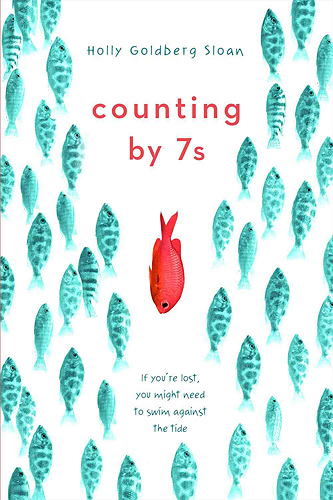 ADVERTISEMENT - CONTINUE READING BELOW
Counting by 7s by Holly Goldberg Sloan (P396)
What happens when you're a gifted 12-year old genius who comes home to find out your adoptive parents have been killed in a car crash? Prior to the accident, Willow Chance lived a quiet, happy life despite her struggle to connect with people outside her family. The story revolves around Willow's journey finding a surrogate family, conquering the pain of loss, and how she changes the lives of people she meets along the way without even trying. — Jamie Sanchez, editorial assistant
Available at Fully Booked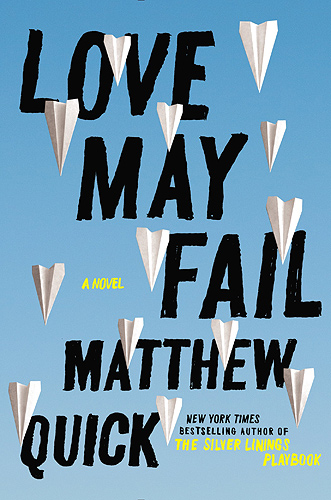 Love May Fail by Matthew Quick (P699)
As opening scenes go, the one in Love May Fail is, well, one for the books. Portia Kane is hiding in a closet, waiting to confront her pornographer husband, who is cheating with a girl half her age. The scene sets off a series of events that has Portia leaving her swanky Florida home to go back to South Jersey, where she ends up on a mission to save her former English teacher from drowning himself in alcohol following a traumatic classroom incident—simply because he always believed in her. — Joanna Manalastas, editor-in-chief
ADVERTISEMENT - CONTINUE READING BELOW
Available at National Book Store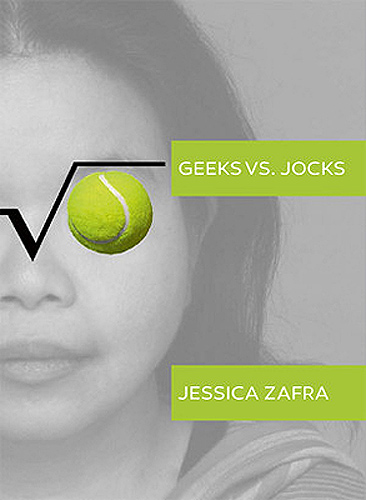 Geeks vs. Jocks by Jessica Zafra (P195)
If the name Marat Safin rings a bell, then you've probably followed tennis for as long as Jessica Zafra has. In this collection of essays on tennis, football, rugby, and other sports, Zafra writes about personalities like Roger Federer, Novak Djokovic, and Rafael Nadal that should easily make tennis fans curious. Even if you're not a sports fan, the collection includes interesting bits of history, politics, and pop culture to make it an enjoyable read. — Loren Evangelista-Agaloos, managing editor
Available at Anvil Publishing and major bookstores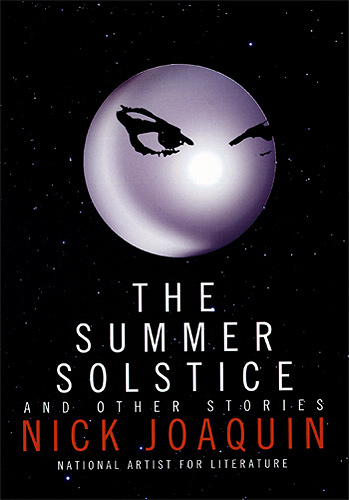 ADVERTISEMENT - CONTINUE READING BELOW
The Summer Solstice and Other Stories by Nick Joaquin (P195)
The short story The Summer Solstice is one of National Artist for Literature Nick Joaquin's most acclaimed (and most controversial) literary works that it's almost a rite of passage for college students taking humanities courses. The story, first published in 1972, earned the ire of many in conservative Philippines, but that's just what makes it exciting. Also known as Tatarin, it narrates a three-day fertility ritual performed by women in front of the balete tree. It's satisfying to read Joaquin's stories once again especially after watching the 2015 Cinema One Originals entry Dahlin' Nick, an experimental documentary-fiction hybrid directed by Sari Dalena, and remember how the characters first came to life. — Christa I. De La Cruz, staff writer
Available at National Book Store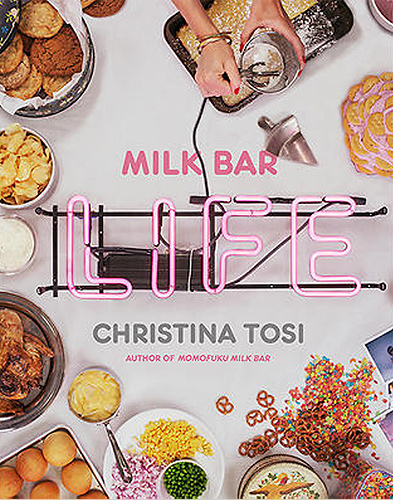 Milk Bar Life by Christina Tosi (P1,499)
Christina Tosi is the pastry chef of the moment and her stint on MasterChef is only making more people aware of her sheer awesomeness in the kitchen. In this book, the dessert whiz shares the secrets behind her trademarked (yup, trademarked!) treats. — Sasha Lim Uy, Eat + Drink section editor
ADVERTISEMENT - CONTINUE READING BELOW
Available at Fully Booked
Load More Stories