Cheat Sheet: 10 Sure Ways to Be Jose David Lapuz's Teacher's Pet
If you want it, you'll get it.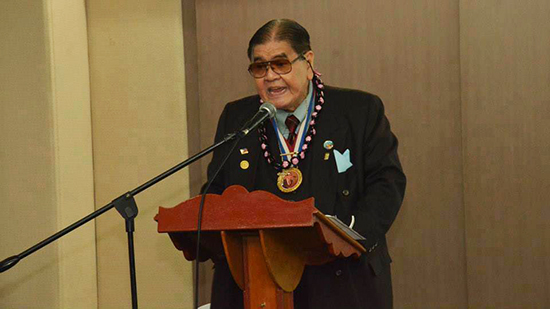 (SPOT.ph) When Prof. Jose David Lapuz was asked by President-elect Rodrigo Duterte how he'd like to serve the government, the academician immediately said: "As Chairman of [Commission on Higher Education]." And that's what he got! According to his blog post, Lapuz, Duterte's political science professor at the Lyceum of the Philippines in the 1960s, is now the appointed chairman of the said governing body.
It taught us an important lesson: If you want something hard enough, you'll get it. So we've put together some tried-and-tested tips for becoming the CHEd chair's teacher's pet. Who wouldn't want to be the apple of Prof. Lapuz's eye now, right? 

ADVERTISEMENT - CONTINUE READING BELOW
Be creative. As in collage-all-you-want creative.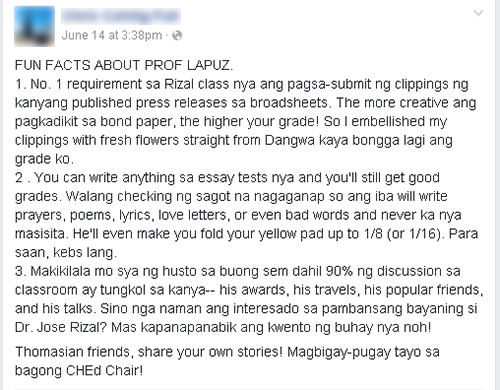 Memorize songs, prayers, poems, love letters. Anything that's not related to Philippine history. Words are beautiful, remember that.
Know in your heart of hearts that his life story is of primary importance. Who cares about Rizal and Bonifacio?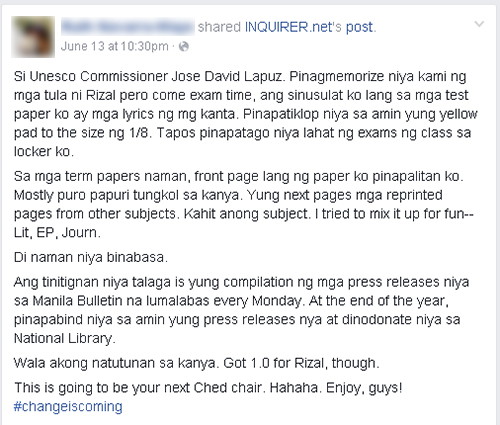 Buy a newspaper every Monday. Hint: It should be Manila Bulletin. 
ADVERTISEMENT - CONTINUE READING BELOW

Have your own photocopier. And lots of paper!

Greet him in your most lively tone. Practice, if you must.

ADVERTISEMENT - CONTINUE READING BELOW
Believe in ghosts, especially Rizal's.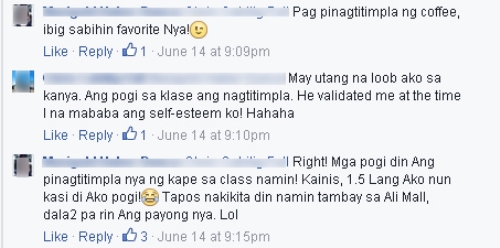 Be a pogi. Plus points if you know how to make coffee!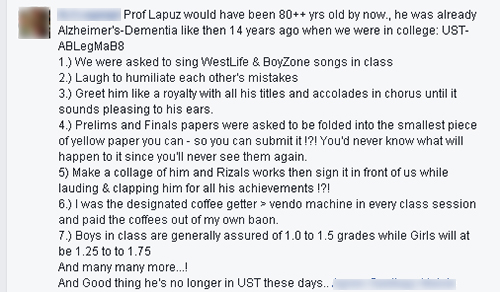 Learn how to do origami.
Know Boyzone and Westlife songs by heart. "No matter what they tell us..."
Officials of Commission on Higher Education (CHEd) also expressed their objection to the reported replacement of CHEd Chair Patricia Licuanan, whose fixed term does not end until 2018. Ateneo de Davao University president Fr. Joel Tabora, SJ, however, said that the incoming president may seek the CHEd chair's resignation on grounds of "internal control weaknesses" because of the alleged unspent P1.2 billion fund for poor students in 2014.
ADVERTISEMENT - CONTINUE READING BELOW
We're just keeping our fingers crossed that the ghost of Rizal will help us.
Photo from Jose David Lapuz' Facebook page
Load More Stories