Rumors of Liza Soberano as Darna re-emerge + more things you might have missed today
Game of Thrones to last for only two more seasons, Bongbong Marcos gets invitation to Duterte's inauguration, and more.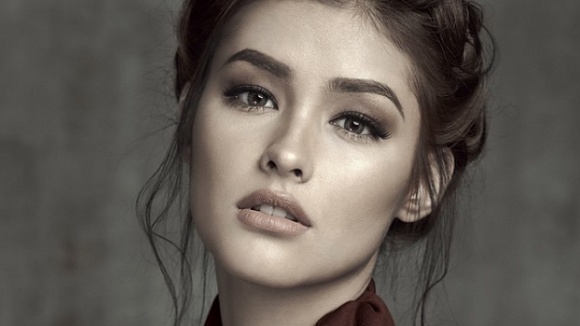 Photo via Liza Soberano's Instagram account
(SPOT.ph) Busy day, Spotters? We quickly recap 10 things you might have missed while you were off the radar.
1. Rumors of Liza Soberano as Darna re-emerge
When word broke out that Erik Matti would be helming a new Darna movie, Liza Soberano was one of the first names to be considered by fans for the role. In an interview with ABS-CBN, Soberano responded to the rumors, saying, "It would be an honor to play Darna but I don't know if I'm ready just yet." She added that she is interested in doing action films, whether or not she bags the role.
ADVERTISEMENT - CONTINUE READING BELOW
2. Anastasia is headed to Broadway
And nope, it won't be once upon a December! Instead, the beloved 1997 animated film of the same name will be headed to the Broadway stage in April 2017. Like its source material, it will revolve around the search for the youngest daughter of the last tsar of Russia. Christy Altomare will play Anya, while Derek Klena will play Dimitri.
3. Game of Thrones to last for only two more seasons
Bad news, Thrones fans. According to producers, the series will run for only two more seasons, with just about six or seven episodes each (as opposed to the usual 10-episode run). "We want to leave while all the people watching this show are really into it," said co-creator DB Weiss. "Get out at a high point and not have it be, well...thank God that's over."
4. Siri has fun with Game of Thrones references
Still, here's something to make you feel a little better about the impending end of Thrones. Apple's personal assistant Siri has joined all the Thrones talk, even weighing in on the explosive events of the Season 6 finale. Go ahead, ask her about the finale or Jon Snow's parents.
ADVERTISEMENT - CONTINUE READING BELOW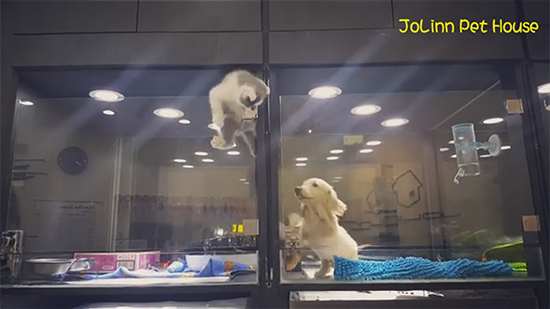 5. Kitten climbs barrier to be with neighboring puppy
A pet store in Taipei, Taiwan called JoLinn Pet House posted a video on Facebook of a kitten attempting to escape its pen through a small gap. The puppy right next to it was so excited at what was happening that it almost knocked over the kitten doing a cute stunt.
ADVERTISEMENT - CONTINUE READING BELOW
6. 41 dead in Istanbul airport attack
Forty-one people died and 239 were wounded after a terrorist attack at the Istanbul Ataturk Airport in Turkey on Tuesday evening, June 28. A Turkish official told CNN that two bombers wearing suicide vests detonated right inside the terminal while a third one was at a nearby parking lot. The international airport is ranked as the 11th busiest airport in the world in terms of passenger traffic.
7. Bongbong Marcos gets invitation to Duterte's inauguration
"I was invited so naturally I will attend," said Sen. Ferdinand Marcos Jr. in a text message to GMA News Online regarding news that he is invited to President-elect Rodrigo Duterte's inauguration in Malacañang on Thursday, June 30. He will be joining more than 600 guests at the Rizal Hall inside the Palace.
8. Beware of UMID text scam, SSS says
The Social Security System released an advisory against a text scam to help with applications for a Unified Multipurpose Identification System card. "The Social Security System (SSS) has received reports that text messages from unknown senders have been sent to members, offering assistance for speeding up the processing of their Unified Multipurpose Identification System (UMID) card applications in exchange for P100 or any amount as fee. SSS does not have rush application for UMID cards nor is it collecting fees for such purposes as card applications are processed on a first-in first-out basis," the statement said. 
ADVERTISEMENT - CONTINUE READING BELOW
9. 10 Beautiful Heritage Sites in the Philippines
Philippine destinations are on everyone's bucket list, thanks partly to the Association of Southeast Asian Nations and the United Nations Educational, Scientific, and Cultural Organization. These international agencies have declared some of our tourist spots as Heritage Parks and World Heritage Sites. We round up some of them to serve as your guide the next time you explore the country.
10. This new VIP cinema is perfect for your next date night
Planning your next date night? Unwind after a long day at this swanky new cinema in the Metro. Spoiler: They have unlimited popcorn and drinks!
Recommended Videos
Load More Stories