10 Awkward Moments in President Duterte's Inauguration
Some, painfully so.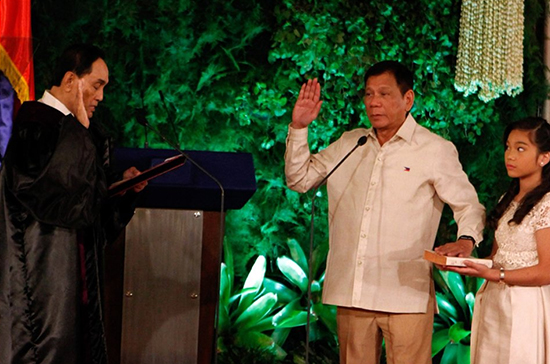 (SPOT.ph) Today, June 30, could easily be considered one of the most notable days in the recent history of the Philippines as it is the day that Rodrigo R. Duterte took his oath of office at high noon. Everything was well planned—from security, to Filipiniana attire, to the guest list, and to the speech carefully composed by Communications Secretary Martin Andanar. The secretary has claimed that it's "one of the best."
ADVERTISEMENT - CONTINUE READING BELOW
CONTINUE READING BELOW
Recommended Videos
But in the middle of all the formalities, there were the (mostly) blink-and-you'll-miss-them awkward moments that made the spectacle a little more memorable.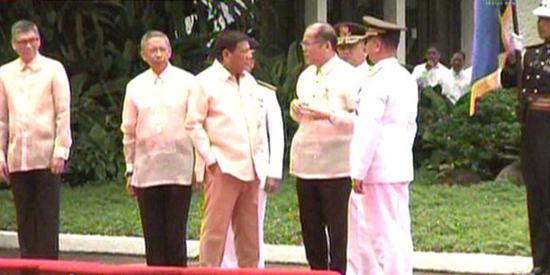 The khaki pants
In a sea of black pants and military formal wear, Duterte sported khaki pants with his barong—a little less formal than black, perhaps, but a step up from the usual jeans-and-plaid shirt combo. 
ADVERTISEMENT - CONTINUE READING BELOW
When it was too obvious that Leni wasn't there
To begin his speech, Duterte acknowledged the presence of former Presidents Fidel Ramos and Joseph Estrada, Sen. Pres. Franklin Drilon, House Speaker Feliciano Belmonte, the diplomatic corps, and a number of others. But wait, where was the vice president? Oh, she wasn't invited.
ADVERTISEMENT - CONTINUE READING BELOW
The salute that made him look like he had a headache
Someone give the president some paracetamol.
When a 10-minute lull felt like 10 hours
Sen. Pres. Franklin Drilon read the official proclamation a bit too early, and they had to wait for 12 p.m. before holding the official oath-taking. Media doing live reporting had to do a lot of ad lib, attendees inside Rizal Hall had to do a lot of fanning, and we all had to do a lot of waiting.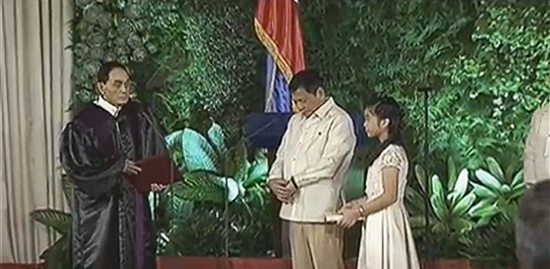 ADVERTISEMENT - CONTINUE READING BELOW
When Duterte looked at his watch while on stage
Maybe the president was feeling the lull, too? Well, the 1987 Philippine Constitution did say "have a term of office of six years beginning at the noon of the 30th day of June."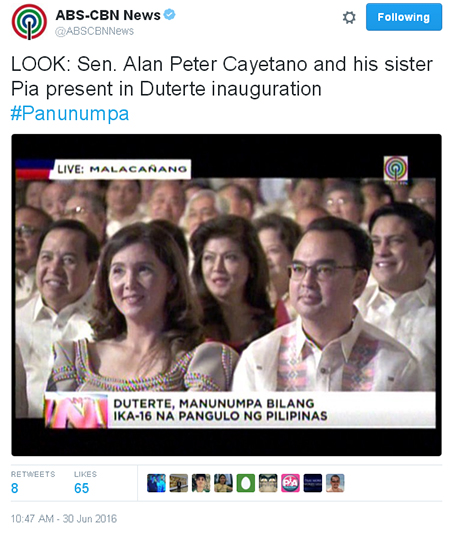 When Alan Peter Cayetano was thinking twice about smiling for the cameras
ADVERTISEMENT - CONTINUE READING BELOW
Game face on!

His speech included the words "echelon" and "bedevil"
Andanar did say his speech is in English. We didn't expect old English.
When he was trying to recall a favorite quote
His words to live by, "I have no friends to serve, I have no enemies to harm." By Anonymous.
ADVERTISEMENT - CONTINUE READING BELOW
When Bato did The Wiggle Wiggle...with his head
We don't know what the heck is going on here, but this is Chief Superintendent Ronald 'Bato' dela Rosa, PNP Chief.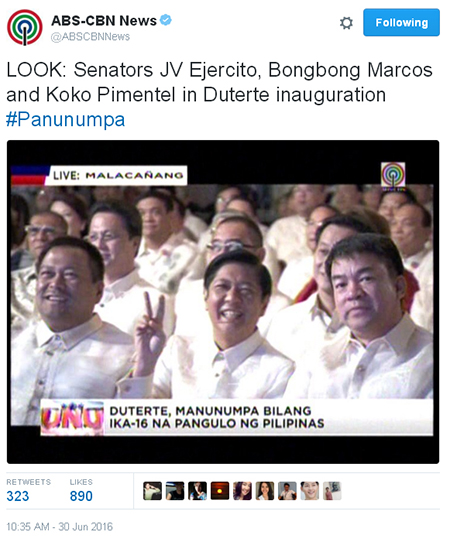 When Bongbong Marcos flashed a peace sign at the camera
He sat with his posse including Sen. JV Ejercito and Sen. Koko Pimentel.
ADVERTISEMENT - CONTINUE READING BELOW
Main photo from ANC's Twitter
Load More Stories