Kris Aquino expresses support for Duterte + more things you might have missed today
The president names additional appointees, finally meets the vice president, Wreck-It Ralph 2, and more.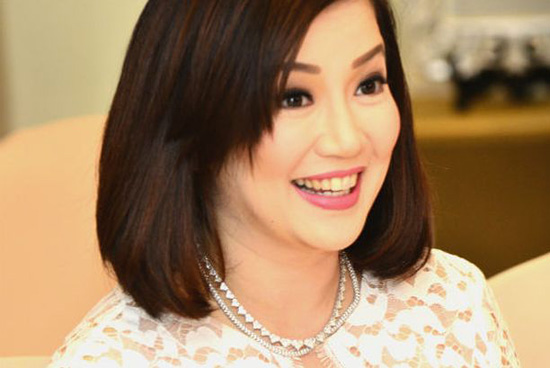 (SPOT.ph) Busy day, Spotters? We quickly recap 10 things you might have missed while you were off the radar.
1. Kris Aquino gives thumbs up to Duterte
Kris Aquino, the youngest sister of former president Benigno Aquino III, gave the "thumbs up" when asked by Marian Rivera about the country's new leader, President Rodrigo Duterte. "I think we live in a democracy and siya ang pinili ng tao. In the same way na not everybody voted for Noy in 2010, but a lot of people gave him a chance. So tayo, bilang taxpayers at citizens, dapat suportahan natin kasi kung hindi natin susuportahan, ang bansa rin natin ang magsa-suffer," she explains. Kris was known to be a supporter of the Liberal Party during the campaign period.
2. Wreck-It Ralph 2 officially announced at Disney
Disney confirmed on Thursday that a Wreck-It Ralph 2 is officially in development at the studio's animation department. John C. Reilly, the voice of the titular not-so-bad bad guy, will once more return to voice for the villain. "It's top secret but I'll tell you this much… Ralph leaves the arcade and wrecks the Internet," Reilly teased. "What could go wrong?" The movie is targeted to be released on March 9, 2018.
3. Ariana Grande's friends made her a Harry Potter-themed birthday music video
Ariana Grande, a self-confessed Harry Potter geek, celebrated her 23rd birthday on June 26 with her friends who threw her a Harry Potter-themed birthday party, complete with a Potter-inspired music video for the celebration."It's your birthday, it's your month, let's get Harry Potter drunk." Grande shared a snippet of the video on her Instagram.
ADVERTISEMENT - CONTINUE READING BELOW
4. Apple gets patent for remotely disabling iPhone cameras, raising censorship fears
Apple was recently granted a patent that allows iPhone cameras to be disabled through special infrared sensors, with the example of a concert venue using these sensors to make sure that no one pirates videos of a performer or touring band. It's a tough sell to freedom of expression advocates claiming that in the event of protests, it's hard to imagine the government not using this technology to black out social media coverage.
5. Be a human beach burrito with this stunning tortilla towel
You can finally become the burrito you've always wanted to be. Mary Dauterman, Sarah Lloyd, and I-Ping have created a burrito towel: you can wrap and roll yourself in its absorbent folds, so you can take the coziest naps. Watch the video here.
CONTINUE READING BELOW
Recommended Videos
6. President Duterte and Vice President Robredo finally meet
For the first time since the May 9 elections, President Rodrigo Duterte and Vice President Leni Robredo finally met face to face at Camp Aguinaldo on Friday, July 1. They were seen shaking hands and exchanging pleasantries onstage for the Armed Forces of the Philippines change of command rites.
7. Duterte names additional appointees
A day after his inauguration, President Rodrigo Duterte appointed Liza Maza, a former Gabriela Party-list representative, as head of the National Anti-Poverty Commission. He also assigned San Beda schoolmate and former legal counsel of Globe, Atty. Rodolfo Salalima, as secretary of the newly created Department of Information and Communication Technology; and Angelito Banayo as managing director of Manila Economic and Cultural Office.
ADVERTISEMENT - CONTINUE READING BELOW
8. Immunity-free Aquino faces homicide complaint for Mamasapano incident
Two relatives of police officers killed in the 2015 Mamasapano incident filed a 36-page complaint against former President Benigno Aquino III on July 1, Friday. They seek to hold Aquino liable for 44 counts of Reckless Imprudence Resulting in Homicide under the Revised Penal Code. "Aquino's criminal negligence consisted of planning Oplan Exodus with gross and inexcusable neglect and thereafter approved the operation knowing it was flawed," the complaint read.
9. 10 Fun Things To Do This Rainy Season
The weather has been pretty gloomy recently but we've rounded up a list of fun rainy day activities for you that involve learning a new skill and braving new heights. No more rainchecks!
Gone are the days when matcha only meant a tea flavor. There are now matcha tiramisus, creme brulee, churros, and even beer! Veer away from the usual and go ahead and try something new.
---
Help us make Spot.ph better!
Take the short survey
Load More Stories