These are the things you're absolutely not allowed to bring when you travel
Avoid trouble at the airport. Know what you can't check in.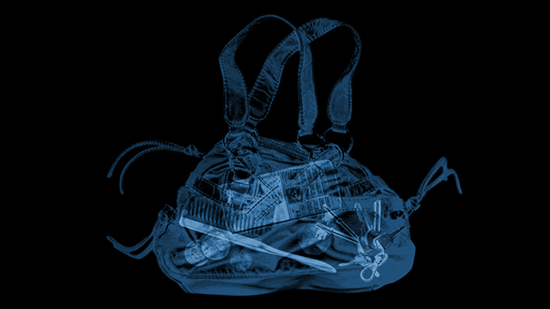 Safety is a priority when you travel, and with incidents involving airports and aircrafts on the rise, the Department of Transportation and Communications has become more specific with regards to things you can bring on board to cater to evolving threats. Read on for a rundown of what these are.
ADVERTISEMENT - CONTINUE READING BELOW
Things You Can't Bring Under Any Circumstances:
Air gun
Ammunition shells/bullets
Bolt gun
Components of guns and firearms
Compressed air gun
Firearms
Flare gun
Harpoon gun
Nail gun
Pellet guns
Pistol
Replicas and imitation firearms
Revolver
Rifle
Shotgun
Spear gun
Any sport-related firearm
Tear gas
Blasting cap
Detonator and fuse
Grenade dynamite
Flares (in any form)
Plastic explosive
Pyrotechnics including fireworks
Ammunition
Smoke-generating canisters or cartridges
Mines and other explosive military stores
Replica or imitation explosive devices
Fuels (including cooking fuel and any flammable liquid fuel)
Matches
Lighters (disposable) absorbed fluid
Lighter fluids/refills
Disguised lighters
Gasoline/kerosene/petrol
Read the full story, "Things You Can and Can't Pack in Your Luggage for a Flight," on TravelBook.ph
Load More Stories