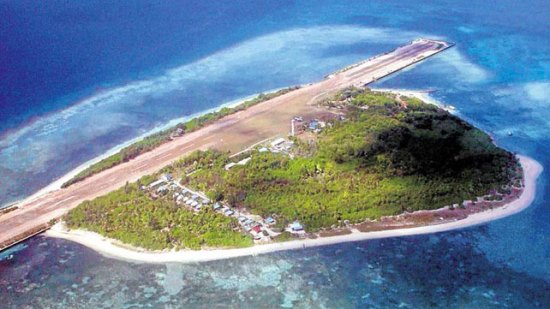 (SPOT.ph) On Tuesday, July 12, 11 a.m. (CEST) / 5 p.m. (PST), the world's oldest international arbitration tribunal dedicated to the pacific settlement of disputes—Permanent Court of Arbitration—will finally issue a written decision on whether China's going overboard or not in its territorial claims in the West Philippine Sea. We wish we could say that the decision will finally say who owns what, but the Philippines emphasized that it's "not asking the court to resolve sovereignty or delimit boundaries, but is seeking decisions on some key points." Before the day of judging, here are 10 things to know about the territory in question.
What's the dispute about, anyway?
The issue has been around for decades now and the two countries have been trying to kiss and make up through years of diplomatic negotiations. Obviously, this didn't make things any better. China took effective control of the disputed Scarborough Shoal in 2012, building forts, runways, and patrol stations in disputed reefs and shoals in January 2013 through international arbitration. 
ADVERTISEMENT - CONTINUE READING BELOW
What's the difference between the South China Sea and West Philippine Sea?
An area of the South China Sea off the country's western seaboard that is well within the Exclusive Economic Zone and continental shelf of the Philippines has been officially named the West Philippine Sea through Administrative Order No. 29 issued by President Benigno Aquino Jr. in 2012. Section 1 of the Administrative Order specifically said that the West Philippine Sea "include the Luzon Sea as well as the waters around, within and adjacent to the Kalayaan Island Group and Bajo de Masinloc, also known as Scarborough Shoal."
When did the dispute start?
The dispute between the Philippines and China in the West Philippine Sea may be traced back to 1947 when, shortly after becoming independent, the Philippines claimed the "New Southern Islands" occupied by Japan in World War II. In 1971, Manila asked Taipei to remove its garrison from Itu Aba, an island in the Spratly Islands Group, which, 15 years earlier in 1956 was claimed for the Philippines by Tomas Cloma. The Filipino citizen called the Spratly Islands Group as "Freedomland," and later, "Kalayaan Island Group."
ADVERTISEMENT - CONTINUE READING BELOW
Recommended Videos
What's the territory in question?
Bajo de Masinloc or Scarborough Shoal (Philippine Name: Panatag Shoal; Chinese Name: Huangyan Dao) is a triangle-shaped chain of reefs and islands surrounding a lagoon covering an area of 150 square meters. The closest Philippine land mass is Palauig in Zambales province, 220 km away. It's 350 km from Manila and more than 800 km southeast of Hong Kong.
What's the difference between the Scarborough Shoal and the Kalayaan Island Group?
Kalayaan is part of the larger Spratlys group of features in the South China Sea. It has long been declared on paper as owned by the Philippines through Presidential Decree No. 1596 signed by former President Ferdinand E. Marcos in 1978. The area has also been constituted as a "distinct and separate municipality of the Province of Palawan."
So, what's the beef?
China wasn't interested at all, at first. But by late 1980s, when its on-land oil wells began to dry up, the eastern country had to turn to the sea for oil. And, of course, the sea bed of the West Philippine Sea has lots. In February 1982, China organized the China National Offshore Oil Corporation.
ADVERTISEMENT - CONTINUE READING BELOW
What other countries are fighting over it?
The West Philippine Sea's remarkable amount of biological diversity, abundance in oil and natural gas, and strategic maritime link and international sea-lanes have all become factors in the territorial dispute involving seven sovereign states, namely: People's Republic of China, Taiwan, Philippines, Vietnam, Malaysia, Brunei, and Indonesia.
China picked a fight with Vietnam in 1987 and denounced the latter's occupation of Barque Canada, one of the large reefs, as well as nine islets. In 1990, Indonesia initiated a series of workshops on "Managing Potential Conflicts in the South China Sea," in which China did not participate. In 1992, China came up with its own "Law on the Territorial Seas and their Contiguous Waters." In 1993, concrete markers with Chinese characters were placed at the Mischief (Panganiban) Reef located about 134 nautical miles west of Palawan. China continued to stake its claim to other Philippine formations, including Recto, Bulig, and Hasa-Hasa Shoals, among others.
ADVERTISEMENT - CONTINUE READING BELOW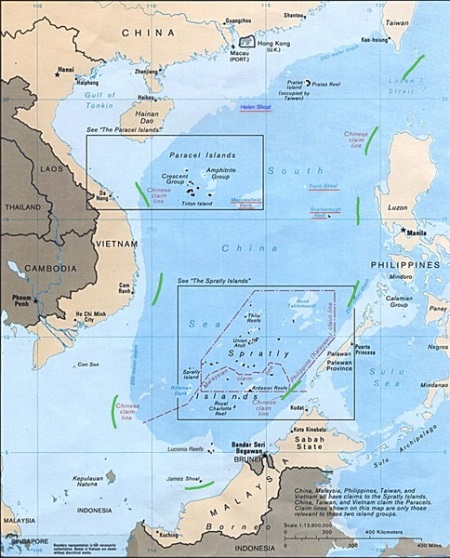 Tomorrow, judges could rule that China's "U-shaped line" or "nine-dash line" is incompatible with international law. We've yet to find out.
If we're not asking the international tribunal to draw boundaries, ano pong ipinaglalaban natin?
On January 21, 2013, the Philippines challenged several unlawful acts by China: that China has no entitlement to some areas of the West Philippine Sea that it's been claiming; that China's self-proclaimed nine-dashed line map is bullshit (politely said, of course); and that China has been occupying submerged banks, reefs, and even rocks just to make them islands they can own.
ADVERTISEMENT - CONTINUE READING BELOW
What will happen after the tribunal decision?
Ideally, China would finally admit that its nine-dashed line map is bullshit and that their maritime claims are invalid. It would also mean that China will stop doing all "unlawful activities" on the Mischief Reef, McKennan Reef, Gaven Reef, and Subi Reef. China would also stop harassing Philippine vessels right in our own waters.
For real?
"China is bound to comply with the award. But should it refuse to do so, the tribunal has no enforcement mechanism to which it can turn," Cecily Rose, assistant law professor of Public International Law at Leiden University, told Agence France-Presse on July 10.
What's the Duterte administration's stance?
According to Acting Foreign Affairs Sec. Perfecto Yasay Jr., the Philippine government will first "study and dissect its implications" before making any moves.
Photo from Philippine Star, additional information from Pobre, C. P. (2000). History of the Armed Forces of the Filipino People. Quezon City: New Day Publishers.
ADVERTISEMENT - CONTINUE READING BELOW
Share this story with your friends!
---
Help us make Spot.ph better!
Take the short survey
Load More Stories