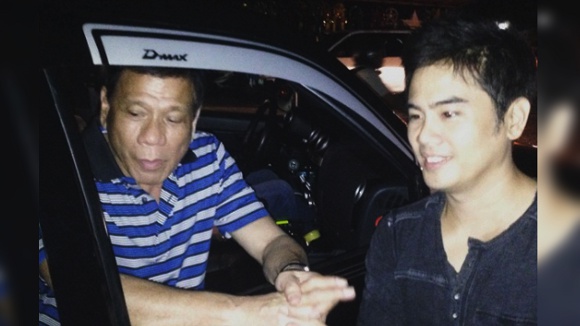 Photo via Jimmy Bondoc's Instagram account
(SPOT.ph) Busy day, Spotters? We quickly recap 10 things you might have missed while you were off the radar.
1. Jimmy Bondoc defends PAGCOR appointment
In a surprise move by the Duterte administration, Jimmy Bondoc was appointed as the vice president for entertainment in PAGCOR, which led many to express doubt over his qualifications. The singer, who is also an avid Duterte supporter, vowed to "give back" to the industry. "Guys, I may or may not be the best man for the job, but it's a done deal," he wrote on Facebook. "Watch me use this money from 'gaming' and transform it into awesome shows, livelihood for my beloved musicians and artists, into joy."
2. Samuel L. Jackson summarizes Game of Thrones
Still haven't caught up on Game of Thrones? Can't tell the difference between a Stark and a Lannister? HBO has enlisted the voice talent of Samuel L. Jackson to summarize the entirety of the show's five seasons in just seven minutes. The results? A lot of swearing and hilarious commentary.
ADVERTISEMENT - CONTINUE READING BELOW
3. This news anchor walks through weather report because of "Pokemon Go"
During a live newscast at CBS 10 News in Florida, a news anchor abruptly walked past an ongoing weather report because she was playing the now-viral video game, "Pokemon Go." The weather anchor wasn't upset, though. He simply laughed off the moment, saying, "You guys have to be careful with these phones, these Pokemon! You're just walking around all over the place!"
4. Snapchat makes it easier for you to add celebrities
If you're a regular Snapchat user, then you probably already know that you can't just search for names on the app. You have to manually add usernames of other users in order to see their posts. Snapchat is currently rolling out a new feature that lets you add usernames of celebrities with just a tap on your screen...that is, if they are featured in the app's Official Live Stories. Only verified celebrity accounts will have the "add friend" shortcut.
ADVERTISEMENT - CONTINUE READING BELOW
Recommended Videos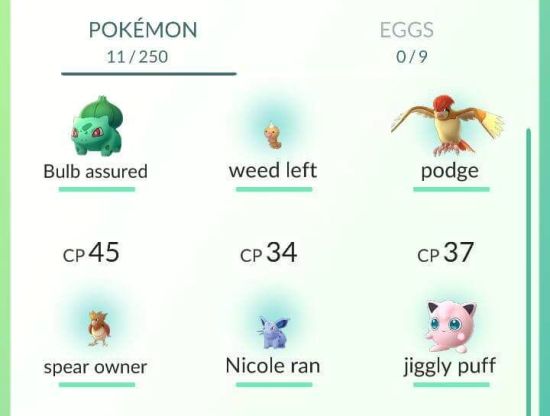 5. Autocorrect is messing up Pokemon names
"Pokemon Go" trainers input their pokemon's original names on their phone, then just go with whatever autocorrect tells them. Bulbasaur becomes "bulb assured," Pidgy is "podge," Ghastly becomes "gast lyfe", and Eevee just becomes a gibberish "eeeeheehheh."
6. DOJ issues lookout bulletin for five generals
ADVERTISEMENT - CONTINUE READING BELOW
Immigration counters are now on high-alert should the five police generals earlier identified by President Rodrigo Duterte for having links to illegal trade are seen in any of our international airports and seaports. The Department of Justice issued an Immigration Lookout Bulletin Order against Police Director Joel Pagdilao, Chief Supt. Edgardo Tinio, Chief Supt. Bernardo Diaz, retired Chief Supt. Vicente Loot, and retired Deputy Dir. Gen. Marcelo Garbo on Wednesday, July 13.
7. Aquino says West Philippine Sea win is 'victory for all' 
Former president Benigno S. Aquino III released a statement on July 13, a day after the Permanent Court of Arbitration in The Hague gave its ruling on the territorial dispute between the Philippines and China. He emphasized that "international law has been made clearer with this monumental decision" and it also affects other coastal states. He also said that "instead of viewing this decision as a victory of one party over another, the best way to look at this judgment is that it is a victory for all."
ADVERTISEMENT - CONTINUE READING BELOW
8. China warns of possible 'conflict and confrontation'
China rejected the international tribunal's declaration that their claim of the seas within their nine-dash demarcation line has no legal basis. Chinese ambassador to the United States Cui Tiankai said that the decision "will certainly undermine or weaken the motivation of states to engage in negotiations and consultations for solving their dispute. It will certainly intensify conflicts and even confrontation."
9. 10 Gorgeous Dark Lipsticks For Your Next Night Out
Don't be intimidated by dark lipsticks! In fact, flaunting a dramatic pucker can make you look polished in just one easy swipe. We round up 10 dark lippies that you can wear for your next night out.
10. 10 Filipino Installation Artists You Should Follow on Instagram
We've listed down 10 Filipino installation artists that you should follow if you want to become more familiar with this type of contemporary art. Not all of them are limited to creating installations, so we're pretty sure there's always going to be something to see in your feed.
ADVERTISEMENT - CONTINUE READING BELOW
Share this story with your friends!
---
Help us make Spot.ph better!
Take the short survey
Load More Stories