Duterte is a fan of Marikina-made shoes
Time to revisit the Shoe Capital of the Philippines, we think.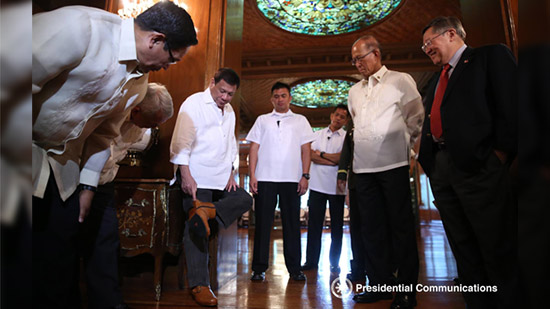 (SPOT.ph) President Rodrigo Duterte and his Cabinet members met with U.S. Sec. of State John F. Kerry today, July 27, at the Malacañang Palace to discuss Philippine-American bilateral relations. A few hours after the lunch meeting, the president proudly showed off his pair of custom-made leather shoes from Marikina to his colleagues.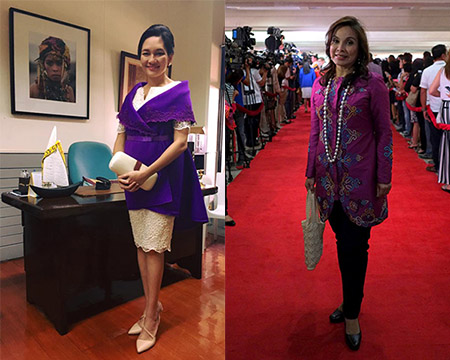 ADVERTISEMENT - CONTINUE READING BELOW
Sen. Risa Hontiveros and Sen. Loren Legarda also wore Marikina-made shoes during the president's State of the Nation Address on July 25 at the Batasang Pambansa.
Marikina, one of the cities of Metro Manila, was recognized as the Shoe Capital of the Philippines in 1956 because of its progressive shoe industry. It is also home to the world's largest pair of shoes as certified by the Guinness Book of World Records in 2002.
Marikina's cottage industry in shoemaking began in 1887 through the efforts of Don Laureano "Kapitan Moy" Guevara, then a community leader. He once bought a pair of imported shoes during a trip to Manila and used it as an example to make their own. After dissecting its various parts, he later taught his shoemakers and, thus, the industry was born. He was given the title "Father of the Shoe Industry."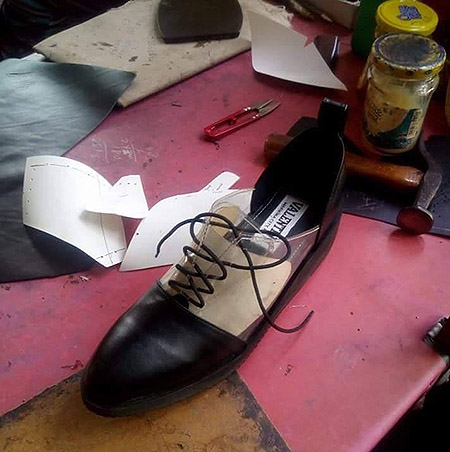 Nowadays, Marikina tries its best to keep up with the industry, especially since it has to compete with cheaper goods from China, Korea, and Taiwan. But thanks to the likes of Duterte, Hontiveros, and Legarda, the local shoemakers are filled with hope that their homegrown pairs will be alive and kicking (pun intended) again soon.
ADVERTISEMENT - CONTINUE READING BELOW
Photos from the Facebook pages of the Presidential Communications Operations Office, Sen. Risa Hontiveros, Sen. Loren Legarda, and Inside Marikina
Load More Stories