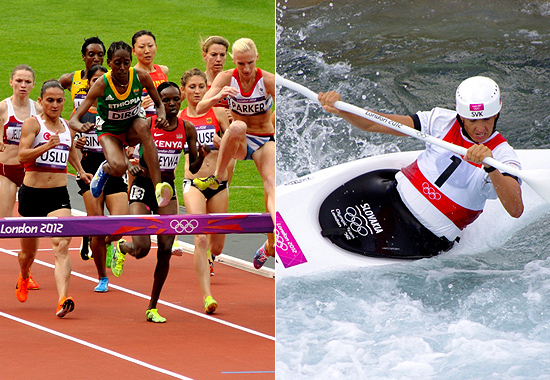 (SPOT.ph) The Olympics is hailed as the biggest sporting event in the world. Having invited more than 11,000 athletes from over 200 countries, it is the ultimate spectacle of skill and sportsmanship. But Michael Phelps, Usain Bolt, and Simone Biles aren't the only ones breaking world records here and there. There are a number of athletes who trained just as hard and won gold medals in some categories you've probably never even heard before. Here are other sports you probably never thought existed.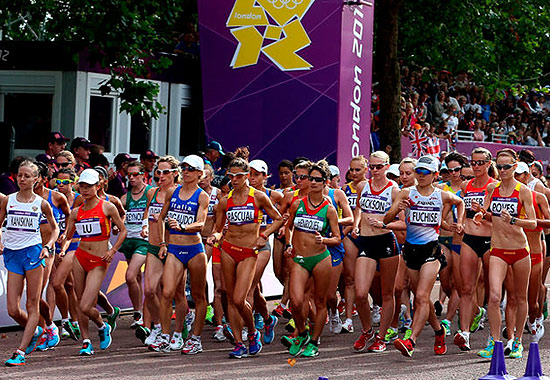 Race Walking
How it's done: Competitors have to rely on hip power while racing a distance of 50 km for men and 20 km for mixed matches. The trick is to seem like you're walking by always having one foot on the ground while the other is in the air.
How it began: Race walking evolved from being a spectator sport and has been in the Olympic lineup since 1904. The world record for the fastest race walker is Australian Nathan Deakes, who walked a mile in only seven minutes!
ADVERTISEMENT - CONTINUE READING BELOW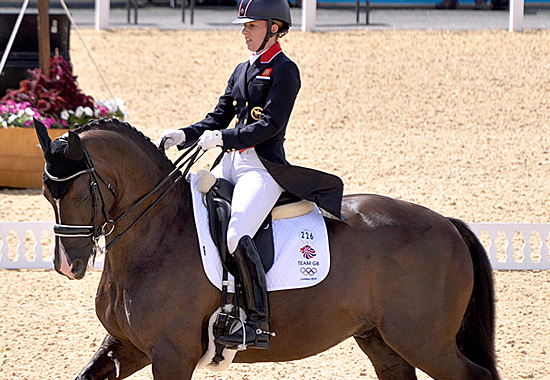 Dressage
How it's done: Competitors are tested and scored according to how well the rider has trained his horse. The goal of the game is to be one with the horse by training it to perform a series of deliberate moves and to look relaxed while doing it.
How it began: Dressage originated from the ancient Greeks because back then, rider-horse coordination was part of the skill set for going to war.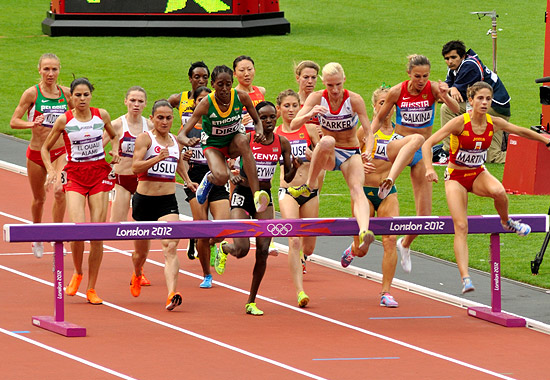 CONTINUE READING BELOW
Recommended Videos
Steeplechase
How it's done: Steeplechase has the longest track with obstacles in the Olympics so expect a lot of runners to slip, land on their faces in water, and trip over barriers. 
How it began: Steeplechase was originally a horse race in Ireland where riders would go over steeples from town to town. By 1900, the horses were taken out of the picture, leaving the humans going over hurdles and knee-deep pools themselves. Kenyan runners have consistently dominated the scene.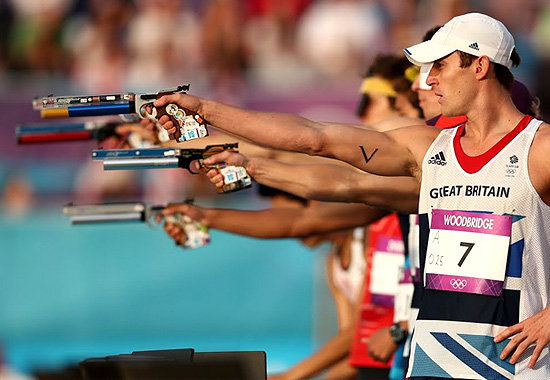 Modern Pentathlon
How it's done: This sport combines fencing, swimming, horse riding, running, and pistol shooting—all done in one day.
How it began: Modern pentathlon evolved from its ancient counterpart that consisted of running, long jump, spear throwing, discus, and wrestling. As the Olympics continued to the 19th Century, Baron Pierre de Coubertin, the founder of modern Olympic Games, created the Modern Pentathlon to demonstrate the abilities of a cavalry soldier. 
ADVERTISEMENT - CONTINUE READING BELOW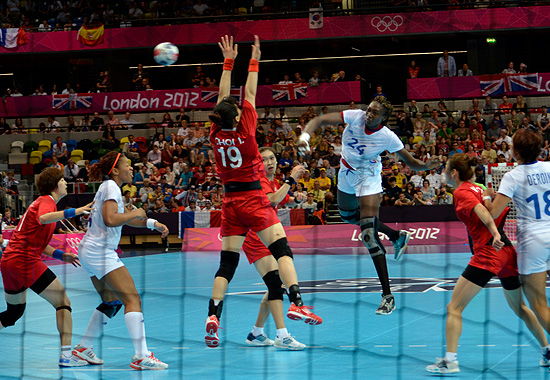 Handball
How it's done: Handball is basically soccer but is played using your hands. It's rough, exciting, and has a whole lot of slam dunks. To win, a team of seven has to have thrown the most goals under 30 minutes. 
How it began: Handball is the second-most played sport in Europe, and only South Korea and China are the only non-western countries to have won medals in it. In the men's category, France is the main contender having won golds in Beijing and London, and a European and two world championships.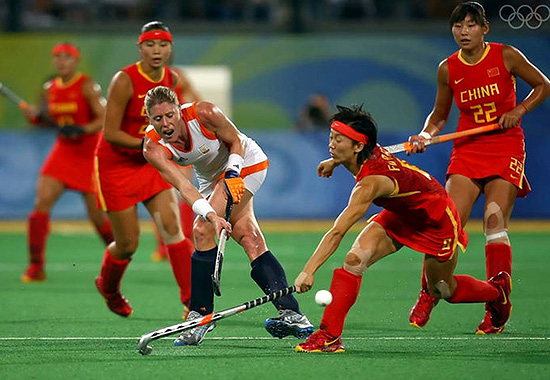 ADVERTISEMENT - CONTINUE READING BELOW
Field Hockey
How it's done: This type of hockey is played on a carpeted field. Two teams with 11 players each use sticks to control the ball into their opponent's goal.
How it began: Hockey is one of the oldest sports in the world. The first record of it dates back to 4,000 years ago in Ancient Egypt. It is the only team-sport to have Olympic medal winners from each continent. India's men's team keeps the record for winning six consecutive gold medals.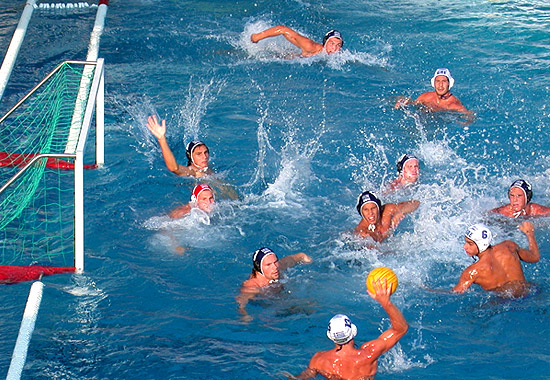 Water Polo
How it works: Water polo is basically a combination of soccer and handball while floating on water. It tests teamwork, speed, breathing skills, and a whole lot of floating and arm strength to throw the ball in the opposing team's goal.
How it began: Water polo started off with using canoes. Since its Olympic debut at Paris in 1900, Hungary has been the most successful in this category having scored 15 medals in 21 competitions, creating a huge margin with Italian second placers who have seven.
ADVERTISEMENT - CONTINUE READING BELOW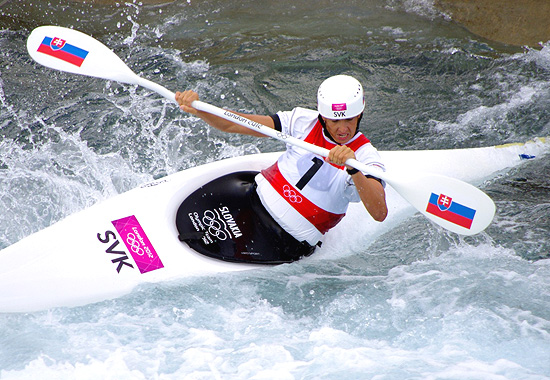 Canoe Slalom
How it works: Players try to row against raging white water rapids. The goal of the game is to pass through all gates as the water pushes the players in different directions, and whoever finishes at the fastest rate wins.
How it began: Canoe slalom debuted at the Munich 1972 games and has been using a man-made course since then. Tony Estanguet of France currently holds the world record for the most golds in singles having won them at the Sydney 2000, Athens 2004, and London 2012 games.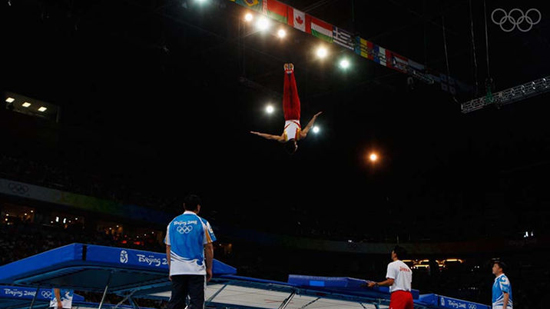 ADVERTISEMENT - CONTINUE READING BELOW
Trampoline
How it's done: Trampoline gymnasts are scored by judges according to the difficulty and execution of their somersaults and twists of pre-determined and individually created moves. 
How it began: Before trampoline gymnastics became a sport, trampolines were used for training astronauts and athletes for other sports. It was only initiated into the Olympics in Sydney 2000, and is dominated by the Chinese in both men's and women's divisions. But this year in Rio, Russia's Alexander Moskalenko was able to beat London 2012 gold medalist Dong Dong from China.
Cycling BMX
How it's done: Groups of eight riders start at the top of an eight-metre high ramp, followed by a track with lots of jumps, turns, rises, and descents. The first four athletes to cross the finish line advance to the following phase.
How it began: BMX became popular in the late 1960s in California, at the same time motocross became popular in the US. BMX first appeared at the Beijing 2008 Olympic games.
Share this story with your friends!
---
Help us make Spot.ph better!
Take the short survey
Load More Stories