3 Feelings Any Travel Junkie Would Know
A beautiful sunset can do wonders.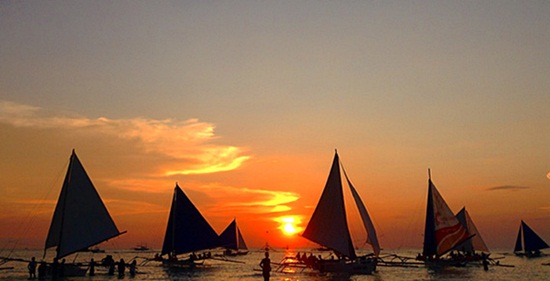 Have you ever wondered what goes on inside the mind of a traveler? Surely with all the new and exciting experiences comes different thoughts and feelings, whether good or bad. Here are three emotions that every traveler feels while on a trip. 
Fury
It's irritating when you've done everything you can, but it still doesn't go as planned. From delayed flights and people cutting in line to infuriating travel companions, there is an abundance of fury to be felt while traveling. 
ADVERTISEMENT - CONTINUE READING BELOW
CONTINUE READING BELOW
Recommended Videos
Enthralled
It's hard not to be captivated by the stunning beauty of so many places around the world. This is probably the most common emotion almost every traveler feels. Even the simple sunset on a beach or the stars at night can be enthralling. Travelers are truly captured by the sheer beauty of the world. The world is full of splendor and traveling is the only way to discover it. If only we could stay enthralled forever.
Infatuation
With enthrallment comes infatuation, taking the emotion one step further. After being captivated by the wondrous scenarios and sceneries, the natural next step is to fall in love with them. 
Read the full story, "5 Emotions Every Traveler Feels," on TravelBook.ph. Minor edits have been made by the SPOT.ph editors.
Load More Stories