Traveling? Airport check-in can now take four hours
Better be early!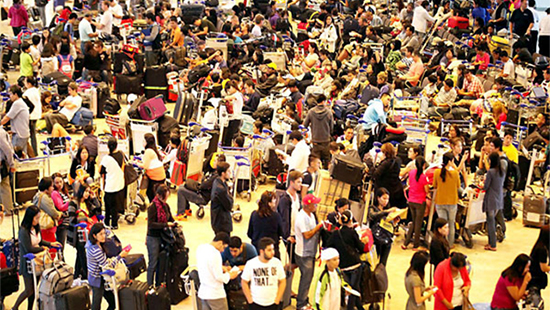 (SPOT.ph) If you're a buzzer beater or a master ninja when it comes to rushing to the boarding area in the airport, then #ChangeIsComing…or, at least, it should.
The Bureau of Immigration issued an advisory on Tuesday, September 6, that passengers should be at the airport at least four hours before their scheduled flights. Stricter airport security measures have been implemented after President Rodrigo Duterte declared a state of national emergency following the bomb attack in Davao City on September 2.
"Expect stricter and longer immigration protocols in view of the state of lawlessness. This mandates all agencies in the customs, immigration, and quarantine services to tighten security," said Immigration Commissioner Jaime Morente.
Aside from everyday Manila traffic, passengers should expect heavy bottlenecks at security checkpoints before entering airport premises. Security baggage checks would also take longer than usual. It is recommended that travelers going outside the Philippines should be cleared by immigration at least 45 minutes before the flight. The processing time is usually 45 seconds but could "take longer if the immigration officer deems it necessary to refer a passenger for secondary examination by the [Bureau of Immigration]'s travel control and enforcement unit at the airport," Morente explained.
ADVERTISEMENT - CONTINUE READING BELOW
Two hours of traffic and four hours to check in? You should just allot half your day for pre-flight "pleasantries."
Load More Stories