10 Words That Sum Up the Year
Which will be deemed "Salita ng Taon"?
(SPOT.ph) Filipino language agencies, educators, and scholars will once again convene from October 5 to 7 at the College of Education in the University of the Philippines – Diliman for Sawikaan 2016: Pagpili ng Salita ng Taon to choose a word that would sum up the year. In the past, the chosen Salita ng Taon were: canvass (2004), jueteng/huweteng (2005), lobat (2006), miskol (2007), jejemon (2010), wangwang (2012), and selfie (2014).
Since language is often evolving and never static, some of the words were derived from English, rooted from a couple of words, coined terms, or even onomatopoeic. They were nominated and chosen depending on trends, technological advances, pop culture, controversial news items, and other factors that influenced the Filipino society and consciousness in the course of one year.
Before the big announcement, we round up the shortlisted words for Sawikaan 2016. Which one do you think made the biggest impact in 2015?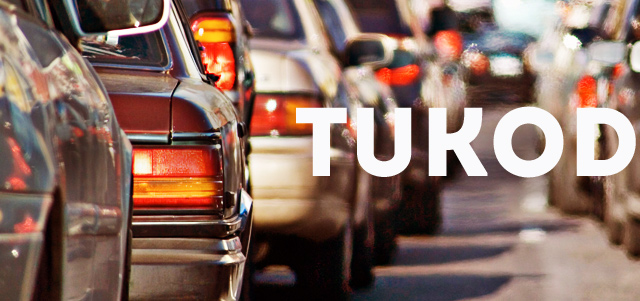 Tukod
The Sebwano word tukod refers to the act of constructing a structure, such as a house. In Tagalog, it refers to that which is used to fortify a structure or an object. In Hiligaynon, a tukod is a cane that one uses to avoid being out of balance. UV Express drivers, however, have given a whole new meaning to it. For them, tukod refers to the rows of cars stuck in traffic—our everyday situation, basically.
ADVERTISEMENT - CONTINUE READING BELOW
Word nominated by: Schedar Jocson (University of the Philippines – Diliman)
Use in a sentence: Grabe ang traffic sa EDSA. Tukod na hanggang Crame simula pa lang sa Pasay.
Foundling
The word foundling, which refers to an abandoned child, gained popularity in 2015 when Sen. Grace Poe's citizenship was put in question during her bid for presidency. In international law, it is stated that the nationality of a foundling is dependent on the country where he/she was found. On September 20, the Supreme Court upheld its decision that Poe, as a foundling, is a natural-born Filipino citizen. The decision read: "The Court relied on the presumption that all foundlings found in the Philippines are born to at least either a Filipino father or a Filipino mother (and are thus, natural born, unless there is substantial proof otherwise)."
Word nominated by: Christine Marie Magpile (UP Diliman)
Use in a sentence: Maraming kontrobersiya ang hinarap ni Sen. Grace Poe dahil sa kanyang pagiging isang foundling.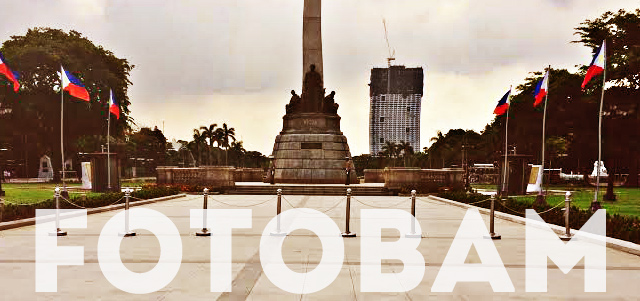 ADVERTISEMENT - CONTINUE READING BELOW
Fotobam
The Internet defines photobombing as the act of accidentally or purposely putting oneself in the frame of a photograph, often done as a prank. Photobomb was declared as word of the year in 2014 by Collins English Dictionary. In the Philippines, it was the subject of much talk in the media when the 49-storey Torre de Manila started obstructing the backdrop of the Rizal Monument.
Word nominated by: Michael Charleston Chua (De La Salle University – Manila)
Use in a sentence: Kung si Rizal ang pambansang bayani, ang Torre de Manila ang pambansang fotobam.
Lumad
With Sebwano roots, lumad refers to the natives in various Philippine provinces. It is often used as a collective term for ethnic groups, especially those in Mindanao. They were often the subject of news in 2015 when most of the lumad in Bukidnon, Davao del Norte, and Surigao del Sur were abused, maltreated, or evicted from their own lands by paramilitary groups.
Word nominated by: Fr. Albert E. Alejo, S.J. (Ateneo de Manila University)
Use in a sentence: Panahon na para bigyan ng karampatang atensiyon ang mga kapatid nating lumad.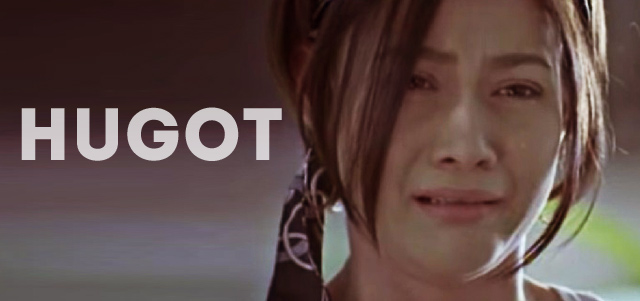 ADVERTISEMENT - CONTINUE READING BELOW
Hugot
Hugot, or the "art" of crafting an emotional sentence, a witty phrase, or just a simple word with a huge impact, has become a trend among Pinoys in the past couple of years. The local term refers to the action of pulling something or drawing out, and hugot (a.k.a. hugot culture) is a play on words captured from the deep recesses of heartbreaking memories.
Word nominated by: Junilo Espiritu (UP Diliman)
Use in a sentence: Dami kong feels at hugot sa hiwalayang Brad Pitt at Angelina Jolie.
Meme
Our addiction to the Internet and shortening attention span resulted to the popularity of memes, which are messages, information, and ideas that are communicated through an image or video with phrases that can be easily read. Sometimes, we depend on memes so much so that we forget what's credible news and what's not.
Word nominated by: Gerard Concepcion (UP Diliman)
Use in a sentence: Mabilis na naglabasan ang meme sa awayang Cayetano at Trillanes.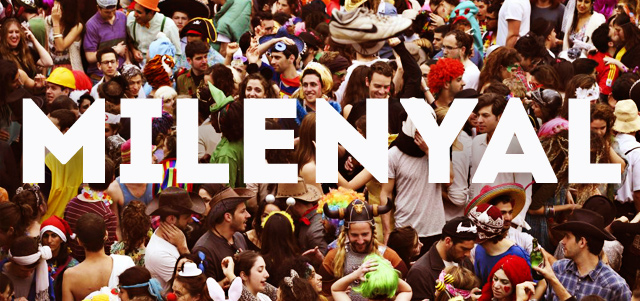 ADVERTISEMENT - CONTINUE READING BELOW
Milenyal
Millennials, a name given to the generation born between 1982 and 2004 (though not strictly), are an interesting bunch. They are often stereotyped as Internet addicts, lazy, sheltered, fickle-minded, and a whole lot of other things that are not so good. The Filipino millennial, however, comes from a different mold and has unique characteristics, such as being motivated, persistent, and determined. This was according to a survey by the Far Eastern University Policy Center in 2015.
Word nominated by: Jayson Petras (UP Diliman)
Use in a sentence: Kayang-kayang makipagsabayan ng Pilipinong milenyal sa mga kaedaran niya sa buong mundo.
Netizen
A portmanteau of Internet and citizen, a netizen was born when the Internet was introduced to the Philippines in the mid-'90s. The comments section is their domain and they make sure that they have an opinion about everything.
Word nominated by: Xavier Roel Alvaran (Ateneo de Manila University)
Use in a sentence: Dahil sa kaliwa't kanang kontrobersiya na kinakaharap ng pangulo, nagkakagulo ang mga netizen kung anong isyu ang una nilang bibigyan ng kumento.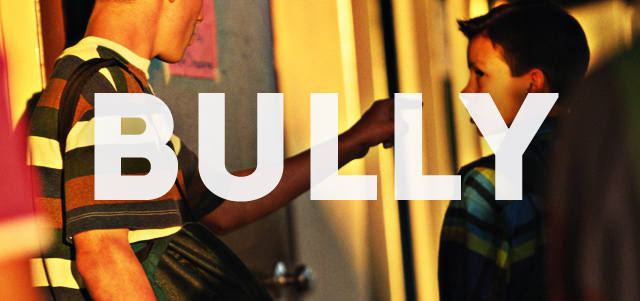 ADVERTISEMENT - CONTINUE READING BELOW
Bully
Merriam-Webster defines bully as "one habitually cruel to others who are weaker." In the Filipino consciousness, the usage of the word has evolved into other forms, such as nabully, binully, nambubully, pambubully, binubully, bullyhin, and bubullyhin. In 2013, former President Benigno Aquino III signed the Anti-Bullying Act, which mandates elementary and high schools to sanction bullying.
Word nominated by: Ronel Laranjo (UP Diliman)
Use in a sentence: Nambubully ang bansang Tsina sa bansang Pilipinas kaugnay sa usapin ng mga isla sa South China Sea o West Philippine Sea.
Viral
Because of the share feature of social media platforms, photos, videos, and even 140-character posts can easily become Internet sensations. You don't even have to be on TV anymore to become a star, you just have to be viral.
Word nominated by: Joselito delos Reyes (University of Santo Tomas)
Use in a sentence: Viral ngayon ang headline ng The Standard na "Witnesses finger Leila."
Pambansang Kumperensiya sa Wikang Filipino, which coincides with Sawikaan 2016: Pagpili ng Salita ng Taon, is on October 5 to 7 at Benitez Theater, College of Education, University of the Philippines – Diliman, Quezon City. For inquiries, contact Eilene G. Narvaez at 547-1860 or 0925-710-2481. Deadline of registration is on September 23. 
Load More Stories