When did murder become okay?
It's a question on most people's minds these days.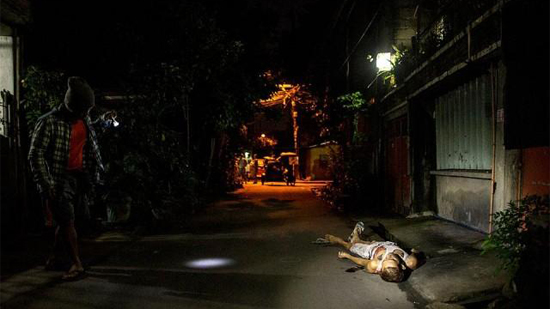 (SPOT.ph) As the government's war on drug continues, the country remains divided on whether or not it's actually doing much good for the Philippines. The Duterte administration as well as the media have been placed under lots of scrutiny both in the local and international scene, but the most apparent and immediate reaction has definitely come from social media.
ADVERTISEMENT - CONTINUE READING BELOW
CONTINUE READING BELOW
Recommended Videos
Freelance writer and former Good Housekeeping editor-in-chief Jing Lejano shared a Facebook post today, September 23, citing a personal connection to the war on drugs. Today also happens to be her birthday. When asked about her post Jing told SPOT.ph, "The post is actually my birthday treat to myself. I've been disheartened over the way things have been going, and have been thinking of what I can do, and well, I figure, all I can do is write, so I did."
Here is her Facebook post in full:
My uncle was a drug addict. If I am to follow government's thinking, which deems drug addicts as non-humans, then I should have shot him in the head.
But you know what? My uncle became clean because the people who love him never gave up on him. He became my mother's trusted assistant and confidante and he became to me, a single mother, my children's loving father figure. When he passed away, it was like a hole bore right through my heart.
ADVERTISEMENT - CONTINUE READING BELOW
And so it pains me, no, it angers me to hear my fellow countrymen branding a specific group of people as not human, as having no rights nor reason to exist, and should therefore be killed off immediately. So out on the streets, criminal elements have been given a free pass to kill off whoever they like and conveniently tag them as pushers or addicts. One of the murder victims is five-year-old Danica May Garcia. She is the grandchild of Maximo Garcia, who was accused of being a drug user and who surrendered to the police to clear his name.
If a person accused of a crime is found guilty, then by all means he should be punished to the full extent of the law.
But if a person accused of a crime is gunned down on the streets, it is murder.
Danica May Garcia was not even accused of anything, but the child was murdered nonetheless, and so have many others. Most of these cases remain unsolved.
ADVERTISEMENT - CONTINUE READING BELOW
When did murder become okay? When did we become judge, jury, and executioner? When did we deem ourselves as gods?
The government has branded a specific group of people as non-human, as having no rights whatsoever. What's to stop it from setting its sights on another group? People have started threatening journalists. They've began harassing people who speak out against the government. When do they start branding these people as having no rights whatsoever, too?
The Nazis not only exterminated Jews, they also set their sights on homosexuals, unionists, the mentally and physically handicapped, Russians, Czechs, Poles, and so on and so forth.
We're already on that road. Where will this lead us?
This Facebook post has been republished with permission from the author, Jing Lejano
Load More Stories