Here's what you should know if you're traveling with a Samsung Galaxy Note 7
Better to be safe than sorry!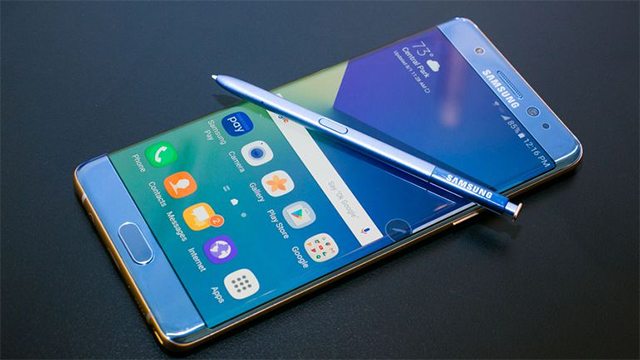 (SPOT.ph) The Civil Aviation Authority of the Philippines released an advisory on Monday, September 26 regarding the use of Samsung Galaxy Note 7 at the airport. Prior to this, Philippine Airlines, Cebu Pacific, and Air Asia already came out with specific guidelines for passengers traveling with the device. This comes after reports of the gadget catching fire, such as the incident in Indigo's Singapore-Chennai flight on September 23 and Delta's Detroit-Amsterdam flight on September 24.
ADVERTISEMENT - CONTINUE READING BELOW
"In light of the official announcement by Samsung to recall and voluntarily replace all Galaxy Note 7 devices already sold to the public due to reported incidents of exploding and catching fire, the Civil Aviation Authority of the Philippines (CAAP) strongly encourages all operators to advise passengers not to turn on or charge these devices while inside airport premises or onboard the aircrafts," the advisory from the CAAP read. It is also recommended that the smartphones should be hand-carried.
On September 2, Samsung announced a global recall of all Galaxy Note 7 devices. "To date (as of September 1) there have been 35 cases that have been reported globally and we are currently conducting a thorough inspection with our suppliers to identify possible affected batteries in the market. However, because our customers' safety is an absolute priority at Samsung, we have stopped sales of the Galaxy Note 7," the South Korean tech brand admitted. Customers using the said device are urged to provide details through their website.
ADVERTISEMENT - CONTINUE READING BELOW
Load More Stories