15 Things Only Ateneans Would Understand
Win or lose, it's the school we choose! #OBF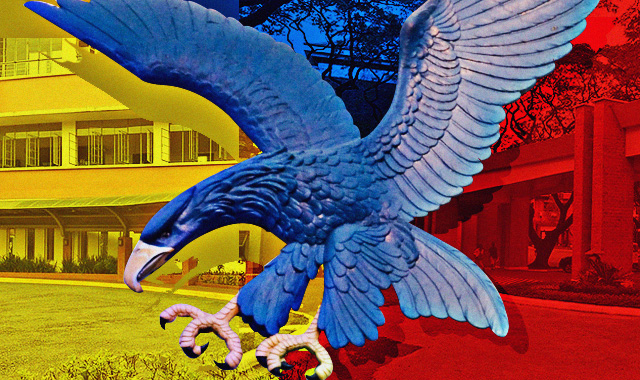 (SPOT.ph) For some Ateneans, it's been years since they went "down from the hill." For others, they are still continuing their uphill climb toward graduation. But whether you're a student or alum, you'll always think fondly of the school.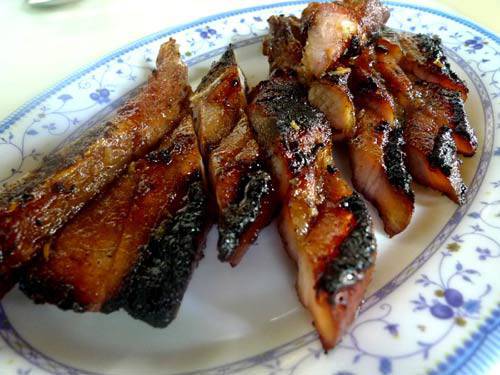 Where the best grilled liempo ever is located. #WalangKokontra
Will the real Manang's please stand up? And we're not talking about the fast-food fried chicken chain, either. Manang's Food House is a small eatery tucked behind the Cov Courts (where most P.E. classes take place) that serves mouthwatering liempo. The best part is that it's sold at a reasonable price. 
Why there are clouds of smoke in particular areas inside the campus
The smocket or smoking pocket garden, were tiny spots scattered around the campus where smokers could take a drag. Not even a sudden downpour could dampen their urge to take a yosi break as you'd see students huddled together under an umbrella in smoker solidarity. Unfortunately for our sunog-baga brethren, the smockets were removed entirely in 2013 due to a school-wide smoking ban. You can only get your nicotine fix near the flyover these days. #RIPSmocket
ADVERTISEMENT - CONTINUE READING BELOW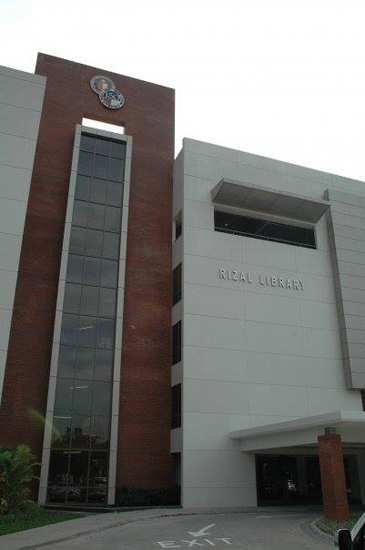 CONTINUE READING BELOW
Recommended Videos
Rizal Lib is a library with attitude!
ADMU's Rizal Library contains a comprehensive collection of books and journals for the voracious reader or researcher housed in one big building. Plus, a chibi Rizal drawing welcomes you inside. Rizal Lib's Twitter account also proves that it's the sassiest among all the university libraries. P.S. Its social media manager is the real MVP.
The Bel field is where footwear disappears, never to be found again.
ADMU's Bel field is a grassy patch of land where you can hold picnics, Frisbee matches, and of course, enjoy a victory party (cough five-peat cough). During the rainy season however, this particular field turns into a horrible mud trap that forces you to slosh around in dirt. At a certain bonfire party, attendees even had to wear rain boots because the mud went up to their knees. Muddy hell!
ADVERTISEMENT - CONTINUE READING BELOW
Ate Alma a.k.a. our friendly neighborhood photocopy queen
One of the friendliest faces you'll ever see in the campus belongs to Alma Fermano. She mans the photocopying station in the SEC building and lovingly calls students pangga as a term of endearment. With her cheerful disposition, Ate Alma never fails to put a smile on your face (even during finals hell week) as she photocopies your heavy readings.
She is definitely a popular figure on campus and loved by all the students. Don't believe us? She even has her own fan page.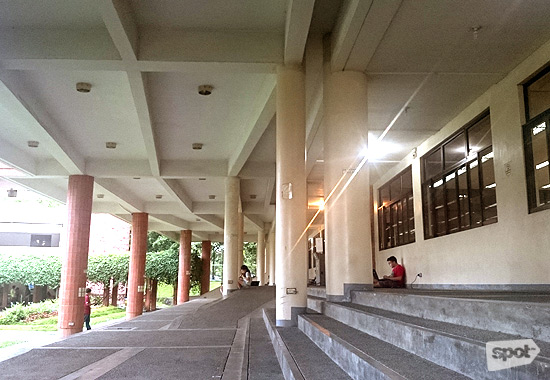 Why students should never leave their umbrella unattended
Between SEC B and SEC C is the Matteo Ricci Study Hall (and for the love of all that is blue, please don't call it "Macci") where students seek refuge during hell week. The place also happens to be the prime scene of the crime when it comes to umbrella theft. Umbrellas increase in campus value during the bagyo season and desperate times push some students to "borrow" them.
ADVERTISEMENT - CONTINUE READING BELOW
Where the portal to hell can supposedly be found
There have been stories circulating that the old Communication Department is haunted. Well, it used to be the living quarters of Jesuits after all. But another story says that the building is a gateway to hell. Now that one, we'd rather not verify for ourselves.
The eJeep is the earth-friendly mode of transpo.
Because Ateneans can be green-minded, too! Wait, that sounded wrong. What we mean to say is that ADMU is all about saving the environment—from having a mini-forest to the alternative option of going around campus.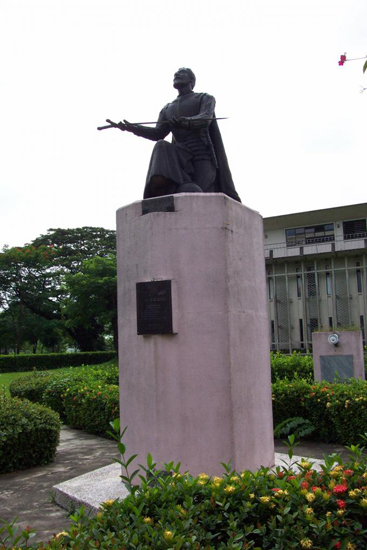 Why the statue of Saint Ignatius of Loyola has its sword welded into the sculpture
That's because generations of students have attempted to snatch the sword as a graduation souvenir.
How to move around like a ninja when you've left your ID at home
Leaving your ID behind means big trouble. If a guard ever catches you, they'd have to jot down your name to be recorded like a rap sheet. So you have to sneak around campus Solid Snake-style or borrow your blockmate's ID. It certainly feels like you're in a spy movie.
ADVERTISEMENT - CONTINUE READING BELOW
Our Queen Mother ain't the one from the U.K.
The Dollhouse is the headquarters of our awesome LGBT students and their friends. Every year, they crown a fabulous Queen Mother to lead the squad.
TNT Energy
Because there's no better way to welcome fresh meat, er, freshies into the ADMU community than doing a crazy dance on top of a monoblock chair. TNT stands for the Talks and Tours—a group of outgoing individuals who help freshies navigate their way through Atenista life. Thanks to them, we've learned catchy song and dance numbers such as the "Pacific Ring of Fire" and the "Chuga."
The architectural beauty of the Gesu Church
The religious structure has a good mix of old and modern. It looks even better during the Christmas season.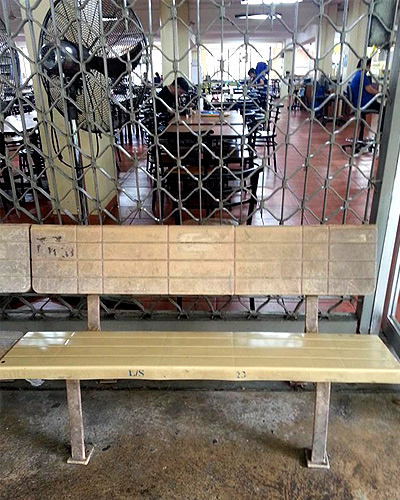 The Conyo Bench
We're not even sure if this used to be an actual thing but they consider the bench outside the caf as this. These days however, JSEC (that's the JGSOM Student Enterprise Center for you non-Ateneo folk) would be the "conyo" corner.
ADVERTISEMENT - CONTINUE READING BELOW
MAGIS
Magis is the magical Latin word describing how Ateneans aspire to achieve more in life. Yes, that sounds a bit cocky which doesn't help our rep, but it's a term that represents how we want to go above and beyond in everything we do. Arreneow and proud!
Share this story with your friends!
---
Help us make Spot.ph better!
Take the short survey
Load More Stories