3 Practical Tips for Budget Travelers
Traveling isn't cheap, but you can make it happen.
Traveling is one of man's greatest privileges. It's a chance to be exposed to the ways of the world and to marvel at its beauty with your own eyes. It's been said that traveling is the only expense in the world that makes you richer. But let's face it: It isn't exactly cheap either.
When traveling, especially to other countries, the list of expenses can grow quite long: airfare, lodging, food, travel insurance, entrance fees to attractions, and so on. So you usually ask yourself, "Can I afford to travel?" when wanting to go on a trip. But even with this nagging question, we'll convince you anyway with these helpful ways to make you say, "Yes, I can!"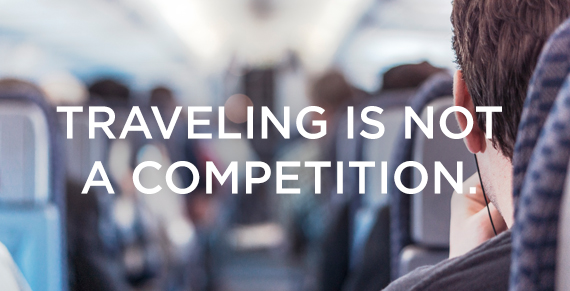 ADVERTISEMENT - CONTINUE READING BELOW
Traveling is not a competition.
You probably have friends on Facebook who travel to new places every month. It's natural to feel envious, but always remember that traveling is not a competition. There is no ongoing race to reach the most number of destinations. Traveling is all about seeing the world, experiencing another culture, and learning in the process, and not about getting likes on social media.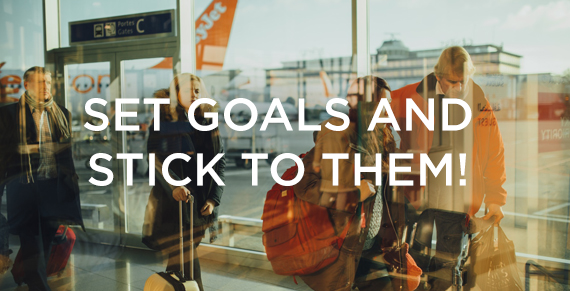 ADVERTISEMENT - CONTINUE READING BELOW
Set your goals and stick to it
If you want to travel, it's important to set a few goals. Ask yourself these questions: Which places do I want to visit and why? How much should my budget be?
We're sure that you have a long list of places that you want to visit, but asking yourself why you need to see them will help you narrow down your choices. When setting a budget, include as well the steps you need to follow to produce it. And always remember the most important thing when setting goals: Sticking to them.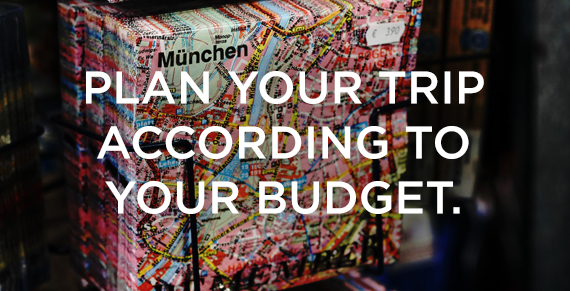 ADVERTISEMENT - CONTINUE READING BELOW
Plan your trip according to your budget.
When going on a trip, always aim to maximize your time and budget. Do some heavy research about the place you're visiting, Map out your itineraries (Google Maps is effective) and see if you can group certain attractions according to location. Determine as well if you can just walk to some areas instead of taking public transport. You save money and you get to exercise, too!
Most of the time, your destination already has information on public transportation fare and entrance fees available on the Internet. Use them so you can plan your budget properly. When it comes to food, set a certain amount per meal. Or you can just choose small snacks on the first few days of the trip and then treat yourself to a huge buffet towards the end. You can also try voluntourism. If the place you're visiting has local groups that offer board and lodging (and sometimes food) in exchange for volunteer work, why not give it a try? There's nothing more rewarding than helping others while lowering expenses.
ADVERTISEMENT - CONTINUE READING BELOW
Read the full article "How To Travel When Broke," on TravelBook.ph. Minor edits have been made by the SPOT.ph editors.
Load More Stories