10 Depressing Tweets on the Latest in World News
From Marcos' Burial to the U.S. Election Results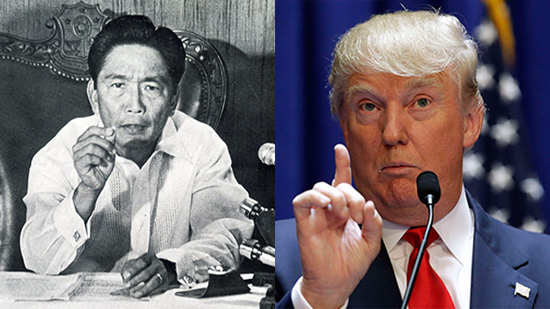 (SPOT.ph) If yesterday's news gave us the Supreme Court of the Philippines' decision to bury former President Ferdinand Marcos at the Libingan ng mga Bayani, today we have Donald Trump's win at the U.S. Elections. Technically, both events are dated November 8, only the latter happened on November 9, Manila time.
ADVERTISEMENT - CONTINUE READING BELOW
CONTINUE READING BELOW
Recommended Videos
Considering the Republican's conservative stand on a number of issues, from immigration to same-sex rights, and reported history of misogyny, sexism, and harassment, a lot of people aren't too happy about the news these days. Most have compared America's bad call to the Philippines' questionable decisions. We summarize all the feels in 10 tweets.
November 8 is a killer isn't it?

— Atom Araullo (@atomaraullo) November 9, 2016
america literally pulled a philippines.

— Seffy (@imseffy) November 9, 2016
Putin. Assad. Kim Jong-un. Duterte. Trump. What a time to be alive. ????

— Professional Heckler (@HecklerForever) November 9, 2016
Nagkakalat Warriors. Nananalo Lakers. Nanalo ang Cubs. Hero si ano. Si Trump lamang.

At - to balance it all out: nananalo ang #UPMaroons.

— Gang Capati (@gangbadoy) November 9, 2016
England: Nothing can be more embarassing than Brexit.

America: Watch this.

Philippines: Hoy yung samin din.

— The Boy in Shorts (@theboyinshorts) November 9, 2016
Dear America, you mocked the Philippines when Duterte won during our Presidential election now, you voted for even worse #ElectionNight

— Archie Fernandez (@saykolo28) November 9, 2016
Philippines to America: Anong nangyari sa ating dalawa?

— Erycka saw Panic! ???? (@stfurie) November 9, 2016
The Philippines made so much social media noise that the U.S. got inspired and voted for Trump.

— Deng Queddeng (@justkedeng) November 9, 2016
pwede bang gumawa na lang ng alternate universe para sa mga maayos na tao? bakit kelangan damay-damay?

— Cha (@chacherryred) November 9, 2016
Natulog lang ako, lamang na si Trump. Now awaiting the series finale of human civilization.

— Lourd de Veyra (@lourddv) November 9, 2016
Load More Stories