10 Very Millennial Placards From the November 30 Rally
Don't me!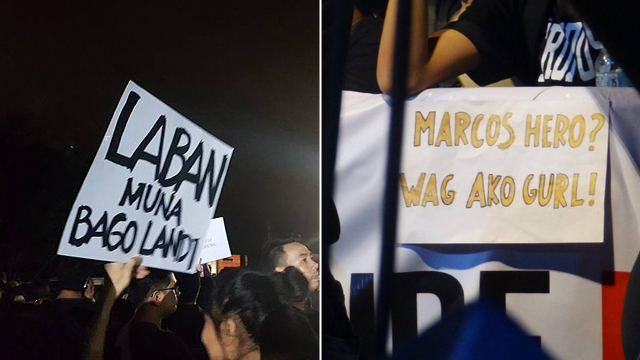 (SPOT.ph) Millennials, a collective name given to the generation born between the early 1980s and early 2000s, are usually mocked for their age-group's common characteristics. They're described as the "Generation Me" and are perceived to have a sense of entitlement and narcissism based on personality surveys. Their lives are said to be ruled by social media, Netflix binge-watching, and a strong need for work-life balance.
As it turns out, this is the same generation that has been on the streets since Day 1 to protest the burial of late dictator Ferdinand Marcos Sr. at the Libingan ng mga Bayani. They were all over the Metro on November 18, the day the "surprise" burial took place, at Luneta Park on November 25, and, finally, at the People Power Monument on November 30. They also brought their A-game with placards bearing their signature expressions, referencing favorite TV shows and writing out-of-the-box signs.
We round up some of the wittiest placards from yesterday's rally.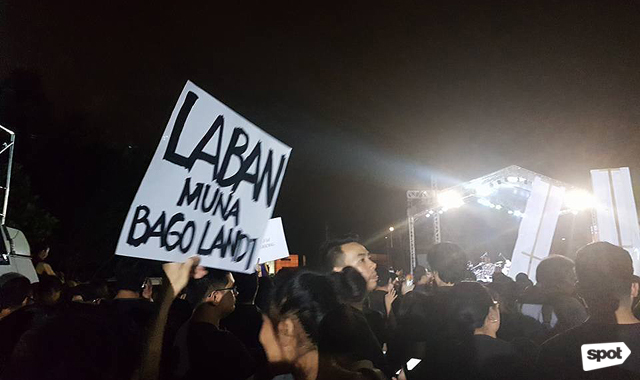 Girl knows her priorities!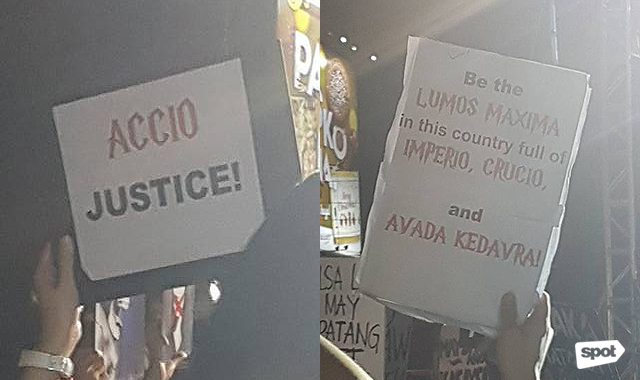 Who knew that Hogwarts' wizarding spells would come in handy?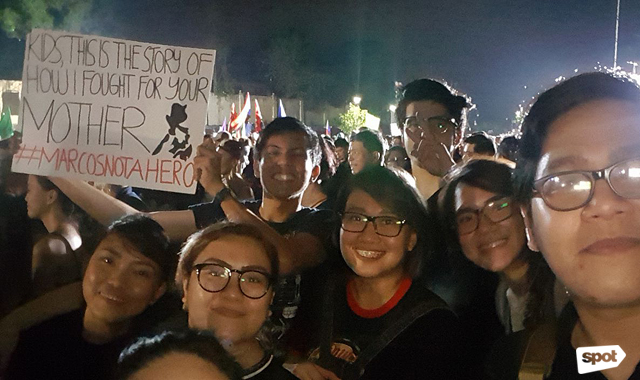 Channeling Ted Mosby!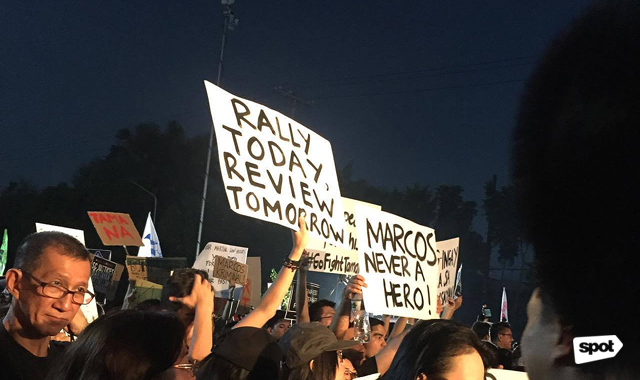 Para sa bayan!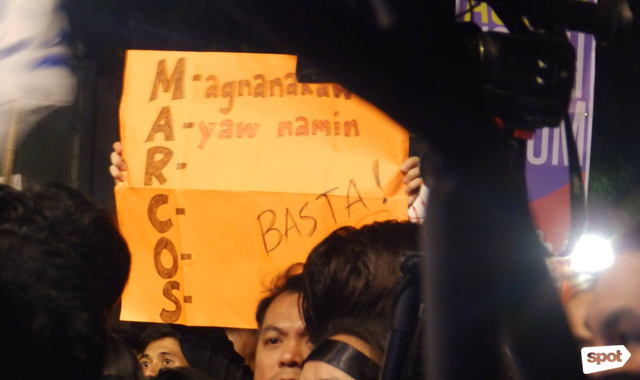 No words can describe how they feel.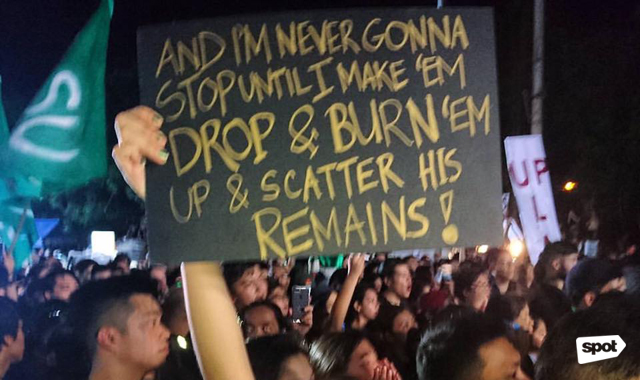 Hamilton reference was on point!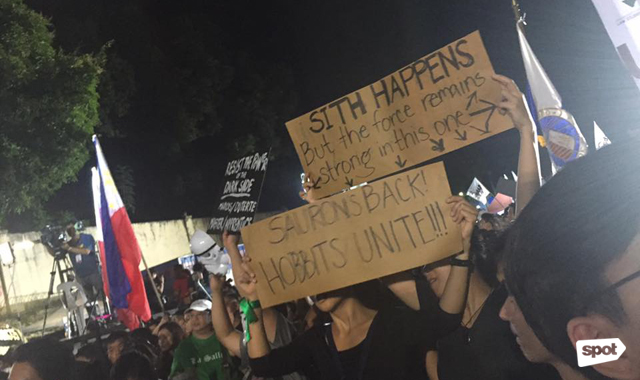 Folks from Middle Earth were around, too!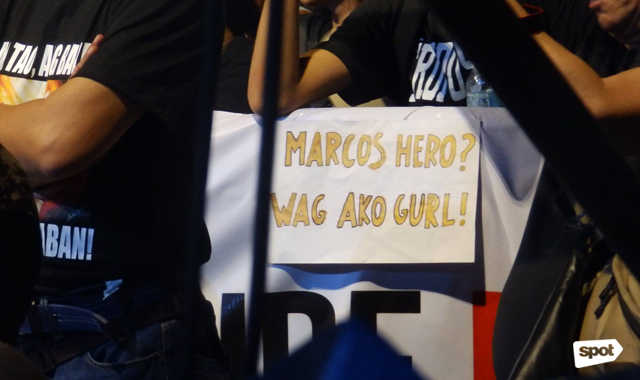 Just. No.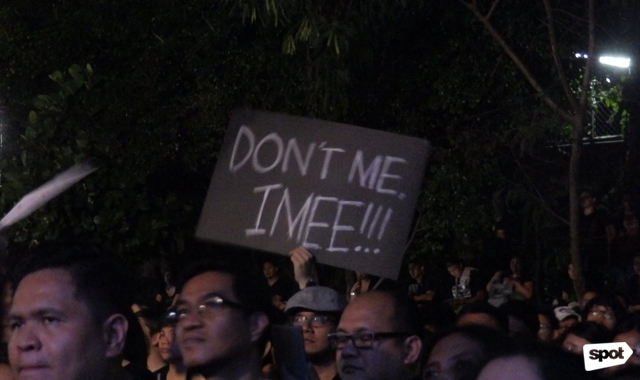 Translation: Wag ako!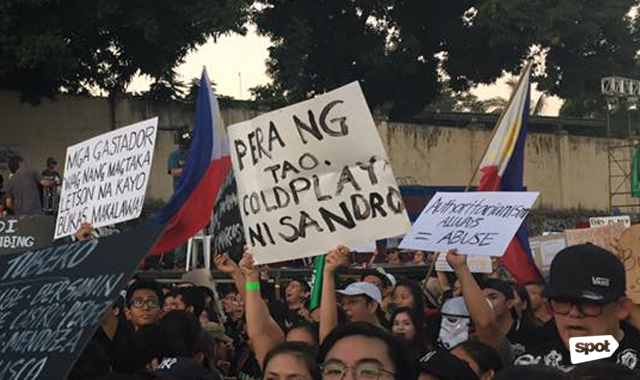 Still heartbroken about the sold-out tickets!
BONUS (because there are too many!):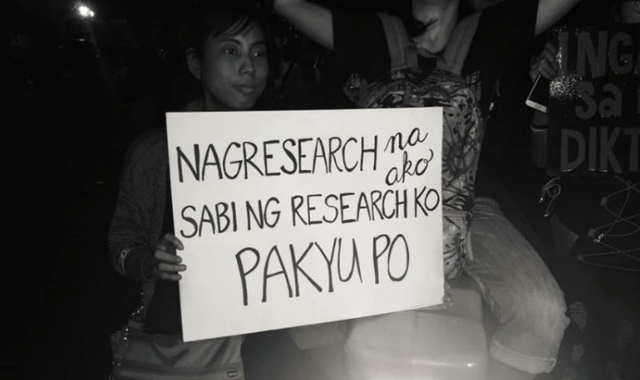 In case you're wondering how "woke" they are.
ADVERTISEMENT - CONTINUE READING BELOW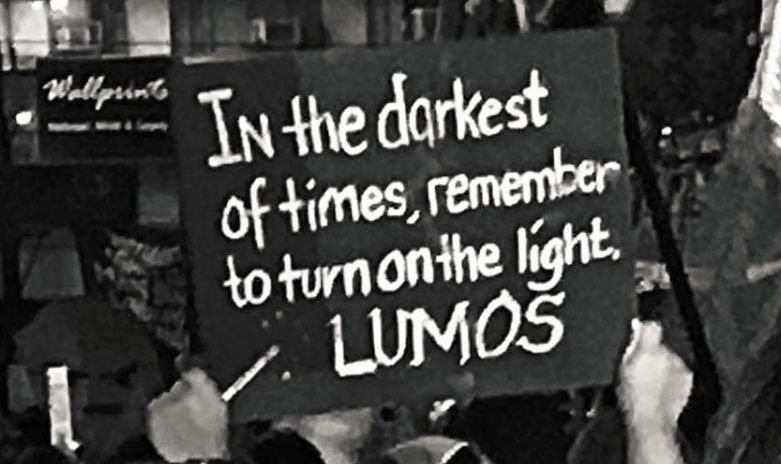 Professor Dumbledore would be so proud.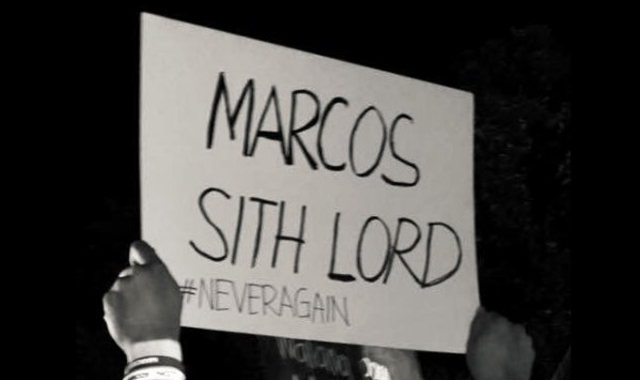 We have power over the Dark Jedi.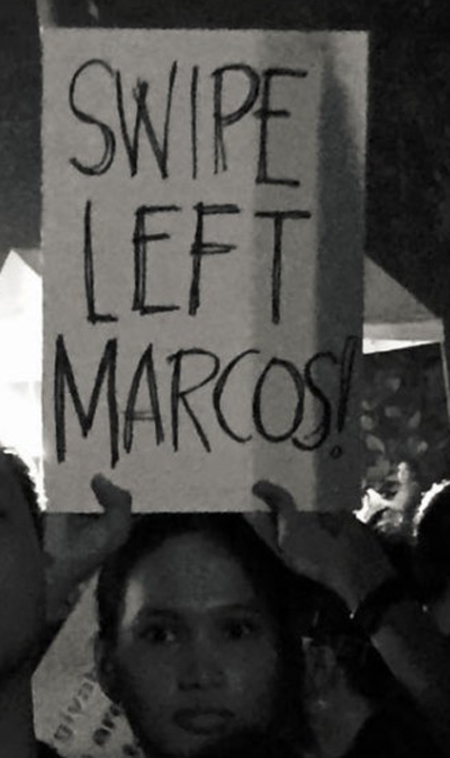 It's Tinder 101.
Load More Stories