Diary of a Wimpy Kid author Jeff Kinney on the series, what's next for Greg Heffley + more
The best-selling author is in Manila to promote the latest Wimpy Kid installment.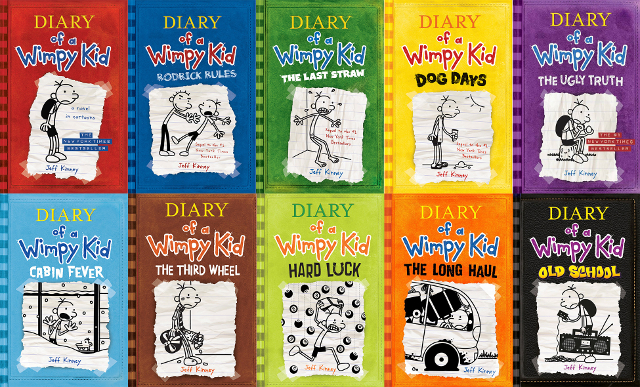 (SPOT.ph) If you happen to have younger siblings, nieces, or nephews, chances are you've seen these comic-filled books in their backpacks or bookshelves. It was in 2007 when the first Diary of a Wimpy Kid book was published, several years after its author, Jeff Kinney had started with the idea for the story. Fast forward to today, and the once-aspiring cartoonist and now best-selling author is in Manila for a book signing event today, December 11 at SM Megamall, to promote the 11th book in the series, titled Double Down.
In the latest installment, Greg Heffley is way into video games, and his parents think he should do something else for a change. When he finds an old video camera in the basement, he decides to make a scary movie with his friend Rowley and together they plan to become rich and famous.
We sat down with the author to talk about his own diary, his beginnings as a cartoonist, and what's next for the beloved series.
Who was your inspiration for Greg Heffley's character?
I think that Greg Heffley really came from myself. He's like the sum of my worst parts as a kid and also as an adult. So I'm trying to take those flaws that I had and then magnify them, and amplify, and exaggerate them for humor.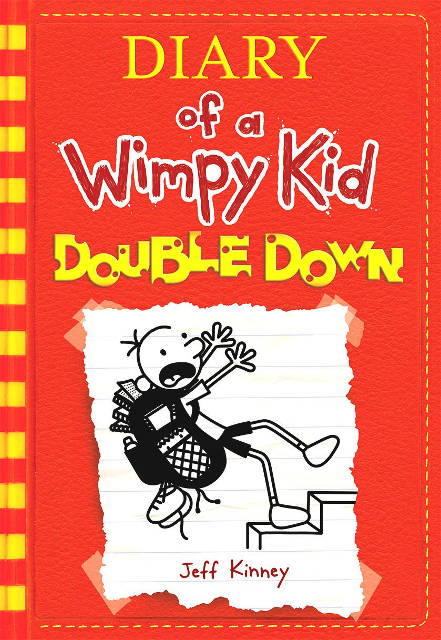 ADVERTISEMENT - CONTINUE READING BELOW
Where did you get the concept for the series?
I got the idea directly from writing my own journals. But I also wanted to write something more than text because I'm coming from a comics background. I really wanted to deliver the humor in drawings and so I really think that this is more in comics than in literature. I think it's a long form of comics.
Do you also own a diary?
When I was about 25 years old, I started keeping a journal. And it was mostly to motivate myself, to force myself to keep writing and to keep working on my cartoons. And so I drew, I wrote some words, and then I drew a picture of some words in a picture. Then I saw that I thought that it might be a good format for a book.
CONTINUE READING BELOW
Recommended Videos
If you were to write a title for your diary, what would it be?
Diary of a…Let's see…Gosh! A young foolish person.
Growing up, which books did you read?
When I was a kid I read a lot of books [by] Judy Blume. Are they popular here? I liked her books. And I liked fantasy books like JRR Tolkien's. Also Piers Anthony, Tyler Griffin, and some other American writers. So a mix.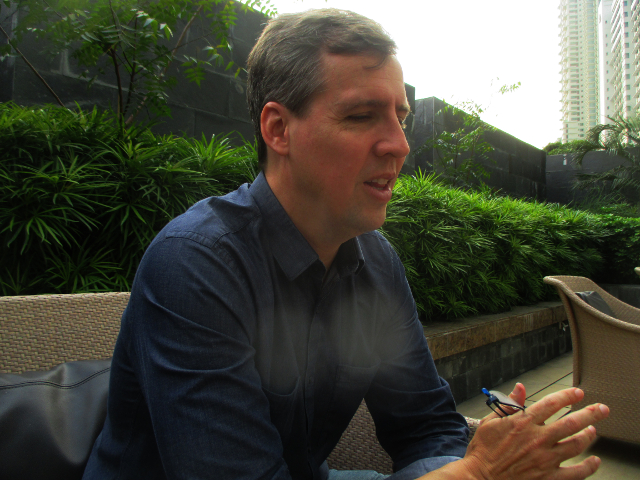 ADVERTISEMENT - CONTINUE READING BELOW
What are you currently reading and who are your favorite authors at the moment?
I do a lot of listening to audio books. I really like Malcolm Gladwell and Bill Bryson. I'm not sure if those guys are popular here. But I like to listen to books that really edify me or make me rethink aspects of my life I try to improve.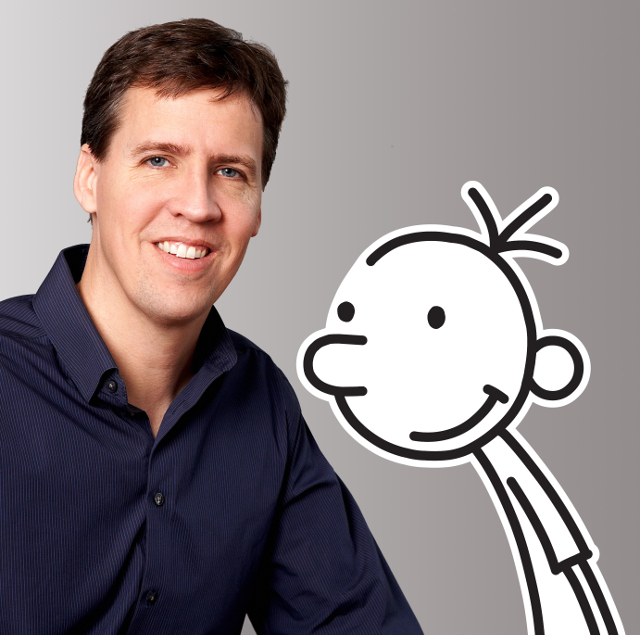 Being both a writer and an illustrator is a tough job. When did you realize that you wanted to be both?
Well I really wanted to be a newspaper cartoonist. So that was my goal. And so when I couldn't break into newspapers, I decided I had to do it a different way. So I started writing and drawing together and that's when I knew I could be both.
Before The Diamond Back, your newspaper back in college, had you been writing?
Yeah. I wrote cartoons for The Diamond Back of course, but when I was in high school I was a decent writer. I was a good essayist. Right, in high school.
ADVERTISEMENT - CONTINUE READING BELOW
So you were first a writer and then a cartoonist?
Yes. I would say so. Yes.
What did you usually write about?
I would write about whatever the assignment was. So I only wrote for school, I didn't write for pleasure.
What would you say is the hardest part about writing a book? Do you also experience writer's block?
I have a lot of trouble producing. I have Attention Deficit Disorder so I have a lot of trouble staying focused. It's hard for me to produce.
So it's one of your struggles?
Yeah, paying attention or trying to stay focused when there's something unpleasant. It's very hard for me. And writing is hard for me.
What do you do whenever your Attention Deficit Disorder (ADD) strikes?
I take long walks; I try to do very unusual things to try to trick my brain into being creative.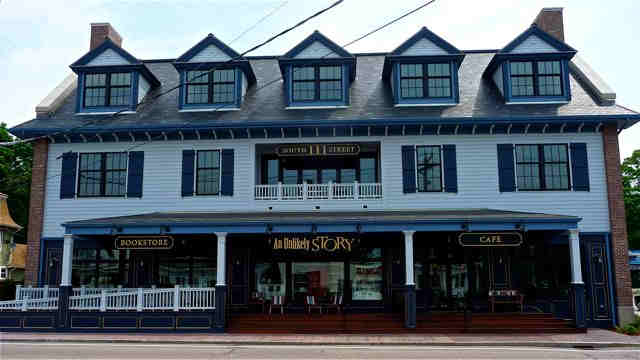 ADVERTISEMENT - CONTINUE READING BELOW
With your busy schedule, for example this book tour, how do you keep up with other projects such as your bookstore "An Unlikely Story"?
Well, by e-mail, or with calls, but yeah I'm working a lot on many things. My life goes in a cycle: once I get back home then I'll be in my normal life cycle.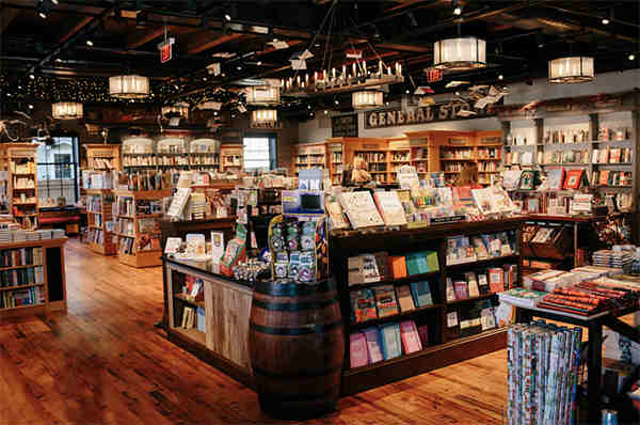 Tell us about your bookstore.
It's got a mix: a mix of grown-up and kids' books. It's a neat building. Have you ever seen a picture of it? It's a three-story building. I'll have to find it. There used to be a general store in that place but we built a three-story structure…wonderful. And I've got my studio on top.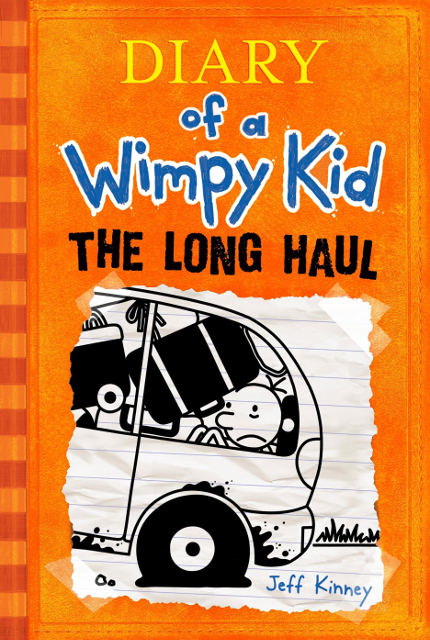 ADVERTISEMENT - CONTINUE READING BELOW
The film version of The Long Haul is set to come out in May 2017. How is it different from the three previous Wimpy Kid movies?
It's different because it has a new cast. It's also different because we're really taking the Heffleys out on the road. So the story is bigger in a way that it's more epic, more cinematic.
Do you already see the series coming to an end?
No, I don't, actually. Double Down is really meant to convey my state of mind which is that I'm sort of putting everything into the series. I want to see how far I can take it and for how long I can go.
Where do you see Greg in the next 10 years?
In the next 10 years, I hope I see him exactly where he is now. The same age, having the same kinds of problems because cartoon characters—we like it when they stay the same. It's comfortable.
Jeff Kinney will be at Cinema 3, SM Megamall, Mandaluyong City at 1 p.m. on Sunday, December 11. Registration starts at 11 a.m. Double Down (P485) and other Diary of a Wimpy Kid titles are available at National Book Store and Powerbooks.
---
Help us make Spot.ph better!
Take the short survey
Load More Stories