10 Free Apps That Can Help You Keep Your New Year's Resolutions
To help you eat healthy, get organized, or even travel more!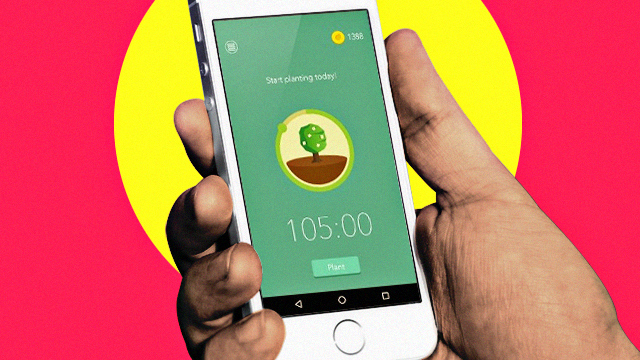 (SPOT.ph) You've probably set goals every time a new year rolls in, especially if you've spent most of the past year binge-eating on junk food, overspending, or procrastinating. It might be easy to stick to the "new you" throughout January, but keeping track of your progress can wear off after a while. Here are 10 free apps so you can follow through on your New Year's resolutions with just a swipe or a click.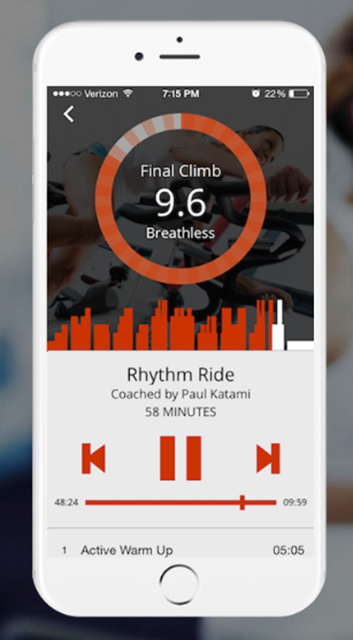 Motion Traxx
Resolution: Get in shape.
How many years have you told yourself that you'd finally start exercising? Motion Traxx can guide you through different kinds of workouts, whether you prefer to go on a treadmill, an elliptical machine, or any other cardio contraption. The app's High Intensity Interval Training format promises to help you burn up to nine times more fat. If you need music to pump you up, there's also an ActionSnyc feature which "matches the intensity of your workout."
ADVERTISEMENT - CONTINUE READING BELOW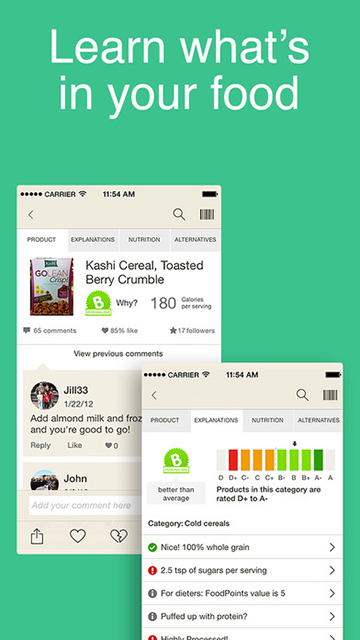 CONTINUE READING BELOW
Recommended Videos
Fooducate
Resolution: Eat healthy.
If you've overdosed on hamburgers for most of your life, Fooducate should be your BFF. This app is a handy health tracker that helps you monitor calorie content by giving you an average food grade (which measures calorie quality) and corresponding food points. All you need to do is scan the barcode, and if it's on the app's database, it will give you a food grade ranging from A to D and tell you how much work you need to put in to achieve your goals.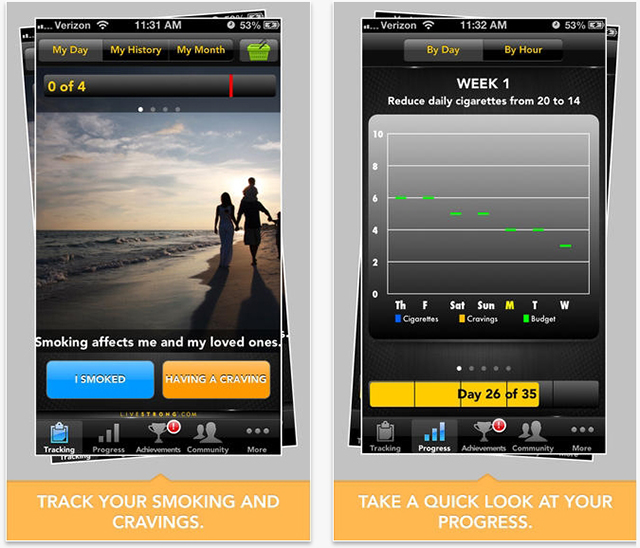 ADVERTISEMENT - CONTINUE READING BELOW
LIVESTRONG MyQuit Coach
Resolution: Quit smoking.
Available for: iOS
Promised your SO you'd quit a certain habit? Livestrong's MyQuit Coach may be the first step. This physician-approved app will not only help you track your progress, but also allow you to upload pictures of whoever or whatever has inspired your decision. You can also set realistic goals for yourself, and get rewarded with badges which you can share on social media so your loved ones can motivate you by acknowledging your achievement.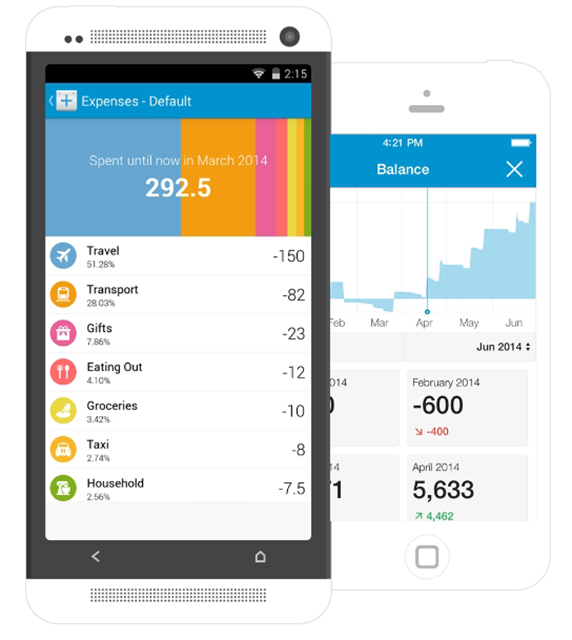 Dollarbird
Resolution: Save more.
You've probably asked yourself many times, "Where did my salary go?" Dollarbird is designed like a calendar so you can easily keep track of your income and expenses. You can set reminders for paying the bills so you never have to worry about sudden disconnections (this feature is only available on iOs for now). This money-tracking app won't ask for your bank account info, in case you're worried about security.
ADVERTISEMENT - CONTINUE READING BELOW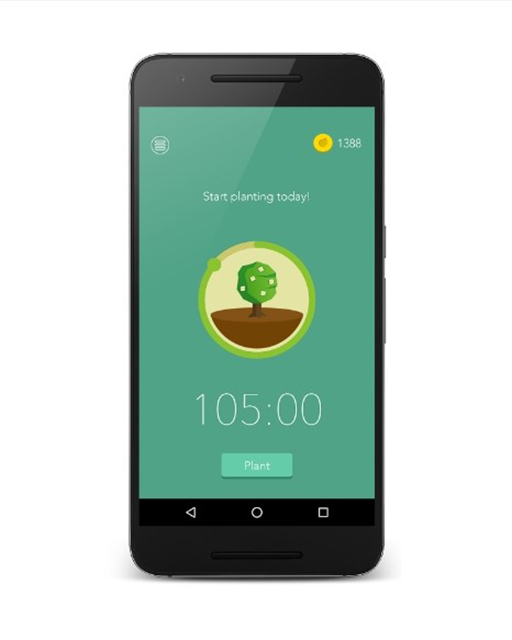 Forest
Resolution: Stop procrastinating.
The primary source of your procrastination—your smartphone—can also provide the solution. Introducing Forest, an app designed to help the worst of procrastinators stay focused and be more productive. Using the app, you plant a tree whenever you want to focus on your work. For the next 30 minutes while you're on the app, that tree will grow as you work, but the tree dies if you leave the app or do something else. Every tree that you plant is equivalent to 30 minutes of work, which means that the more you do, the more trees there are in your virtual forest.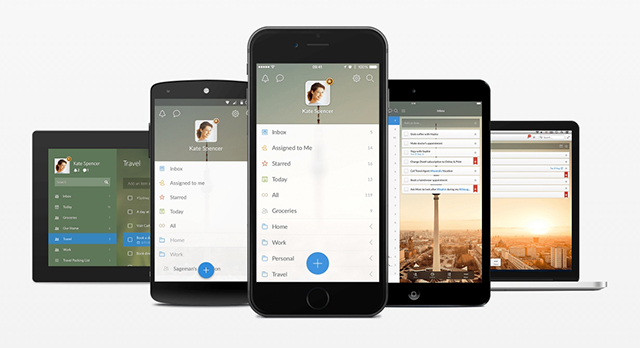 ADVERTISEMENT - CONTINUE READING BELOW
Wunderlist
Resolution: Get organized.
Available for: Android, iOS, Windows Phone
Adulting isn't a joke, and anyone who has to juggle tasks knows that it can get stressful if you forget one or the other. Say goodbye to your gazillion notepads and say hello to Wunderlist. You can create and organize your to-do lists, reminders, and even grocery and movie lists. You can set due dates and reminders too, so you are guaranteed to never miss a task again.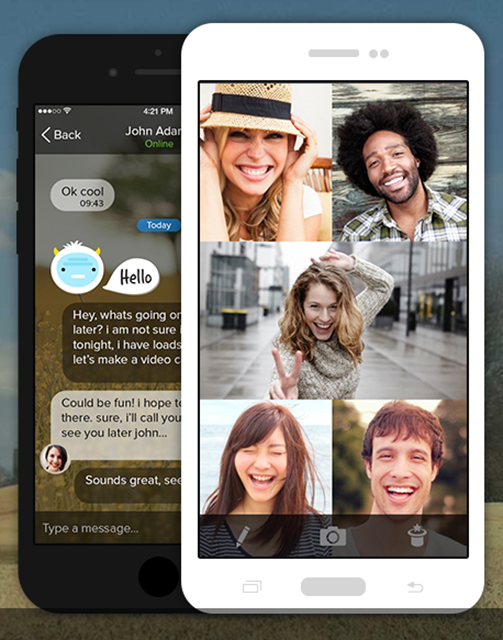 Rounds
Resolution: Spend more time with family.
Available for: iOS
If distance is what's stopping you from having fun with your family, you need Rounds. This live communication platform helps you connect with friends and family through group video chats of up to 12 participants while watching videos, playing games, sharing photos, and even holding a karaoke party. The app may not extend to actual warm hugs, but it's a great go-to app for when you just can't wait to see them.
ADVERTISEMENT - CONTINUE READING BELOW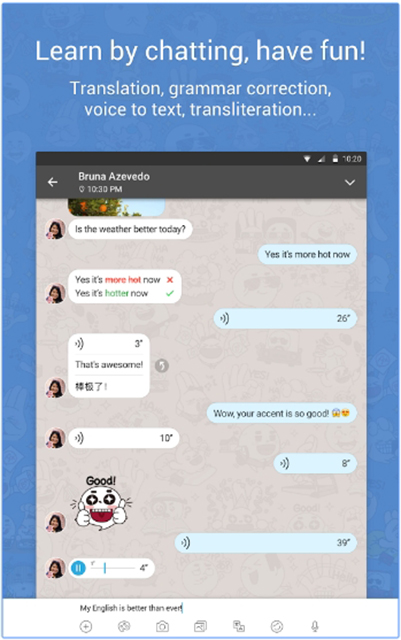 HelloTalk
Resolution: Learn a new language.
What better way to learn a new language than to practice it? In HelloTalk, you can choose from a pool of native speakers of your desired language (you have over 100 languages to choose from!) and in a few months or so, you've not only made new friends from across the globe, but you've also fulfilled your new year's resolution of becoming a polyglot. You can also use the app for calls, so you get to practice what you've learned in an actual conversation.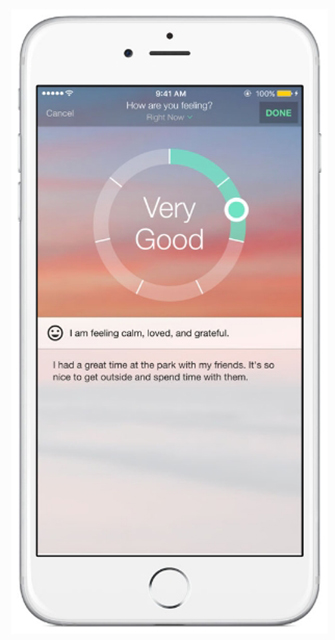 ADVERTISEMENT - CONTINUE READING BELOW
Pacifica
Resolution: Look less stressed.
If you're the type to get anxious or stressed easily, you might want to consider this self-help app which can help you deal with it one step at a time. Pacifica lets you track your daily activities with writing or audio tools, which then helps you understand what might be triggering different moods and emotions. The app relies on cognitive behavioral therapy combined with relaxation and wellness techniques.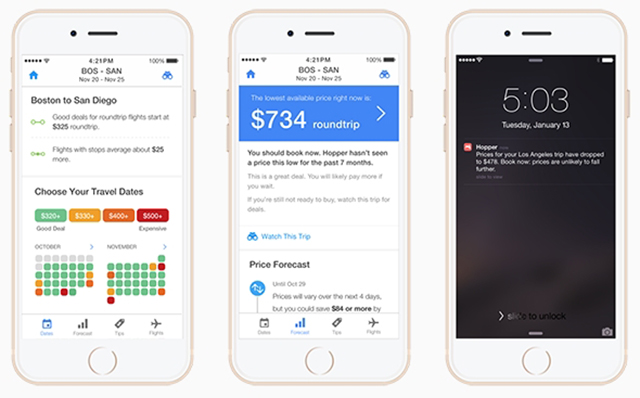 Hopper
Resolution: Travel more.
Unlike other booking apps that only search for upcoming flights, Hopper lets you search for flights and tells you the best time to book one by notifying you when the prices have dropped. You search for a trip by clicking on dates on the app's calendar; then the app will predict when your flight will be cheapest, so it tells you to either "Wait" or "Book," depending on the rates. The app doesn't show ads and pop-ups, so you can just swipe, click, and fly.
ADVERTISEMENT - CONTINUE READING BELOW
---
Help us make Spot.ph better!
Take the short survey
Load More Stories