Of People Power and Nintendo Power
If you weren't born in 1986, it doesn't take much to connect with the generation who lived through it at all.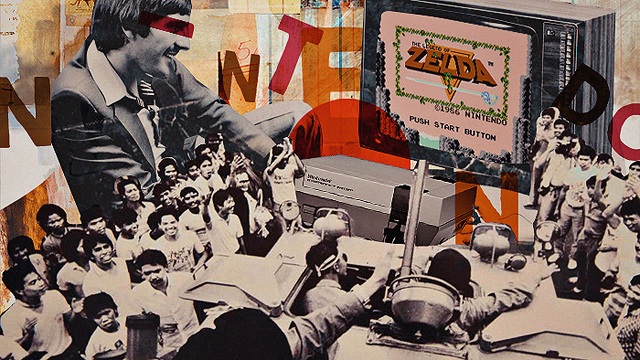 (SPOT.ph) For Filipinos of a certain age, the events of February 1986 seem rooted in a time so far away it may as well have been a hundred years ago. They can read the memorials, of course, all the testimonials, listen to the documentaries, maybe even watch that one HBO movie with Gary Busey.
But we understand. You weren't there during 1986, or at EDSA, to experience the torrent of emotions of those uncertain days and nights. It's hard for you to place yourself in a time and place you didn't exist in yet. Maybe this is what makes it so easy to believe anything and everything that people will say about it.
Maybe it would help if we looked at 1986 another way. While the Philippines was undergoing turmoil and radical change, the rest of the world kept on going. Pope John Paul II met Mother Teresa and the Dalai Lama. Mike Tyson became the youngest heavyweight boxing champion. America was beset with scandal and tragedy, between the Iran-Contra affair, the Challenger disaster, and Jim Bakker. Chow Yun Fat's A Better Tomorrow and John Hughes' Ferris Bueller's Day Off were released in theaters.
ADVERTISEMENT - CONTINUE READING BELOW
And, in far-off Japan, a fledgling card and toy company was seeing surprising success in a new venture: video games. Nintendo quickly made a name for itself in Japan and America with its Family Computer, rebranded outside Japan as the Nintendo Entertainment System. A combination of savvy marketing, superior hardware, and addictive games were the recipe for making a global powerhouse.
"Super Mario Bros.," released in 1985, is often credited as the game that revived the video game market in America, and that made Nintendo famous. In contrast to the single-screen stages of "Pac-Man" and the rotating stages of "Defender," "Super Mario Bros." boasted a robust game world of 32 stages, more and broader than any platformer before it. It also included many secrets, hidden paths, and shortcuts.
Developed alongside "Super Mario Bros." was another legendary Nintendo franchise. In "The Legend of Zelda," you play a young man named Link, who travels a magical land called Hyrule. By collecting the pieces of a magical artifact, the Triforce, you can rescue Hyrule, and the princess Zelda, from the clutches of the evil Ganon.
"The Legend of Zelda" had a large world like "Super Mario Bros.," but in a different form, and at a larger scale. You start with an overworld the size of 16 x 8 TV screens, and as you explore you will find caves and dungeons. You could freely explore Hyrule as you wanted, like a "Skyrim" or "Grand Theft Auto" today, but you had to complete each dungeon in a certain order to progress. Incredibly enough, if you finished the game, it unlocked a Second Quest, with a completely different Hyrule to explore and conquer. You essentially had two games in one to finish, in 1986!
ADVERTISEMENT - CONTINUE READING BELOW
"The Legend of Zelda" was initially released on the Famicom Disk System, an accessory to the Famicom which allowed players to keep saves on floppy disks. The rest of the world received the same game on cartridge for the Nintendo Entertainment System (NES) in the coming months. It would go on to be a best-selling franchise in its own right, and spawn a host of imitators, as well as inspire games as different as "Okami" to "Dark Souls." The latest game in the series, "The Legend of Zelda Breath of the Wild," will be released on March 3 for Nintendo's home consoles, the Switch and Wii U.
"The Legend of Zelda" was launched in Japan on February 21, 1986, one day before the events of the People Power Revolution. In the years that followed, Nintendo would bring video games back to living rooms as mass market entertainment, in parallel to the Philippines' path to self-determination as a democracy.
The last thing kids like me thought of in 1986 was the prospect of playing a video game, but in the years that followed, as we settled slowly into normalcy, video games, as well as toys, movies, and TV shows, were to help us escape the dread amidst the changing times.
If you weren't born in 1986, it doesn't take much to connect with the generation who lived through it at all. You can ask them about the video games. You can ask them about the anime, music, sports, the pop culture they consumed at the time. And as you get a better picture of the world we inhabited, you can also start learning about the reality of 1986.
ADVERTISEMENT - CONTINUE READING BELOW
Load More Stories