It's International Women's Day; what exactly are we celebrating?
Clinton Palanca can't help but wonder: Isn't it ironic?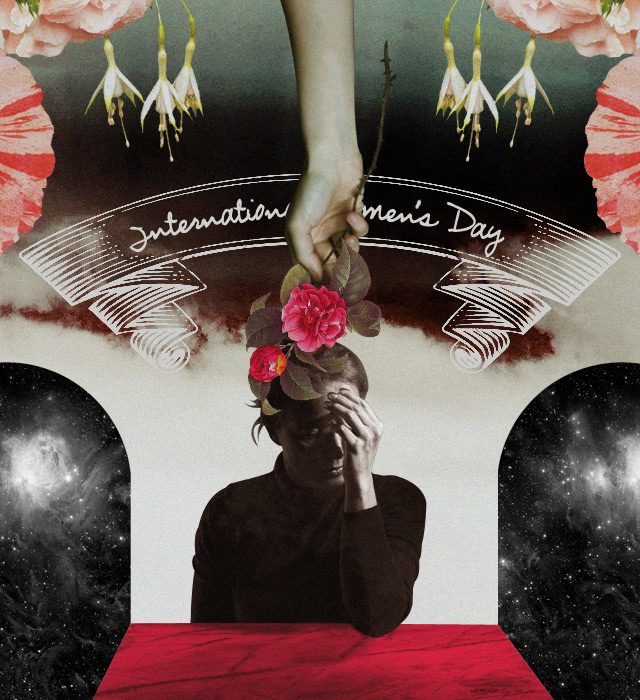 (SPOT.ph) Surely it is only the most deluded, obdurate, and oblivious who can in good conscience and without caveat celebrate International Women's Day without irony at this point in time? The aggression in speech, in public humiliation, the derogation as enshrined in law, against women, has reached new heights; the continued abrogation of their rights has reached new lows.
What is there to celebrate when we are pedaling backwards on all the advances made in the past half century? Should we celebrate that many women in the Philippines know next to nothing about birth control, that most men still won't use a condom because of how it feels, that women who take the pill are stigmatized as loose and promiscuous? Should we celebrate that women who get pregnant, even through mishap or rape, have no access to choice except witch-doctors, dodgy clinics, or coat-hangers? Should we celebrate that women in oppressive marriages have no choice to stay in them unless they are rich enough to buy an annulment?
ADVERTISEMENT - CONTINUE READING BELOW
Among the most despicable acts of a despicable government, the government we have chosen, is their lack of hesitation to attack their female critics through their bodies. The men they silence by taking their power or by the threat of violence; but the women they get as women: their barrenness, their adultery, their sex lives to be screened in the Senate hall. No, there is nothing to commemorate here.
We will live in a perverted world where we exalt our women loudly and heartily and raise a glass to them with one hand while beating them down with the other. Yes, everyone is celebrating International Women's Day; but perhaps it means different things to different people. There's also an International Pet Day. No doubt to some they are of equal stature, and men should celebrate women for being around to bring them cold drinks and make their vaginas available when they feel horny.
CONTINUE READING BELOW
Recommended Videos
Celebrating International Women's Day is, not to put too fine a point on it, a load of bull unless we're celebrating their achievements, rights, and equality. We're not celebrating that they're beautiful and mysterious creatures and that they give life—yes, they are that, but to celebrate that is to praise a table for being a table. There is nothing to celebrate: perhaps this day can instead serve as a reminder that as a nation we have so much left to do; it should serve as a wake-up call that we should do better this year and that we should move forward instead of backward. Until then, we can only hang our heads in shame. To Filipino women, I'm sorry: We have let you down.
ADVERTISEMENT - CONTINUE READING BELOW
Share this story with your friends!
---
Help us make Spot.ph better!
Take the short survey
Load More Stories